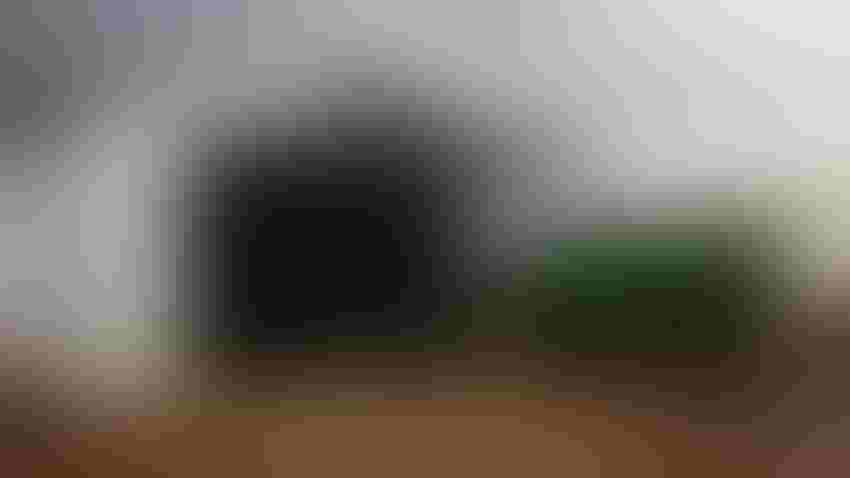 OPEN UP: Midland Door Solutions manufactures both hydraulic lift and custom bi-fold doors for farms to allow increased protection from the elements. The company can also retrofit a door for an existing building to improve functionality.
Photos courtesy of Midland Door Solutions
Winterizing equipment after harvest is the norm for many farmers, but what about upkeep on that machine shop door?
Large bi-fold or hydraulic lift doors work hard all year on farms across the country. While some get a respite during winter, they still need maintenance and winterization.
"Farmers will put all their equipment away, look over every inch of it, but never look at the building doors," says Jason Myrvik, president of Midland Door Solutions. "But just like any piece of equipment, whether tractor or lawn mower, we need to inspect it and make repairs so it's ready for spring when you go to open it up."
Midland Door Solutions manufactures and installs doors for agricultural, aviation and commercial buildings. The company custom-designs each door to fit any new or existing building.
For the farming industry, Myrvik says the two most common doors sold by his company are bi-fold and hydraulic lift. He breaks down an inspection checklist and offers tips on servicing both styles of doors before locking them down this winter.
Help with hydraulic lift door
Here are four areas to look at on a large single-lift door:
1. Weatherstripping. This type of farm shop door seals on the top, bottom and sides. There is no split in the center. Inspect for tears or absence of a seal, then replace.
2. Lines and hoses. Both run to cylinders on the door. "Complete a visual inspection to make sure the fitting is not loose or leaking," Myrvik warns. "It's better to catch a small leak right away, rather than having a major failure with a blowout."
3. Cylinders. Each cylinder has a seal on it, and over time, Myrvik says, it can wear. Farmers should check this area for a hydraulic leak. Even if it is small, it should be fixed.
4. Door within a door. Farmers may install doors to walk through within their large hydraulic lift doors. These also need to be checked for broken seals and general maintenance.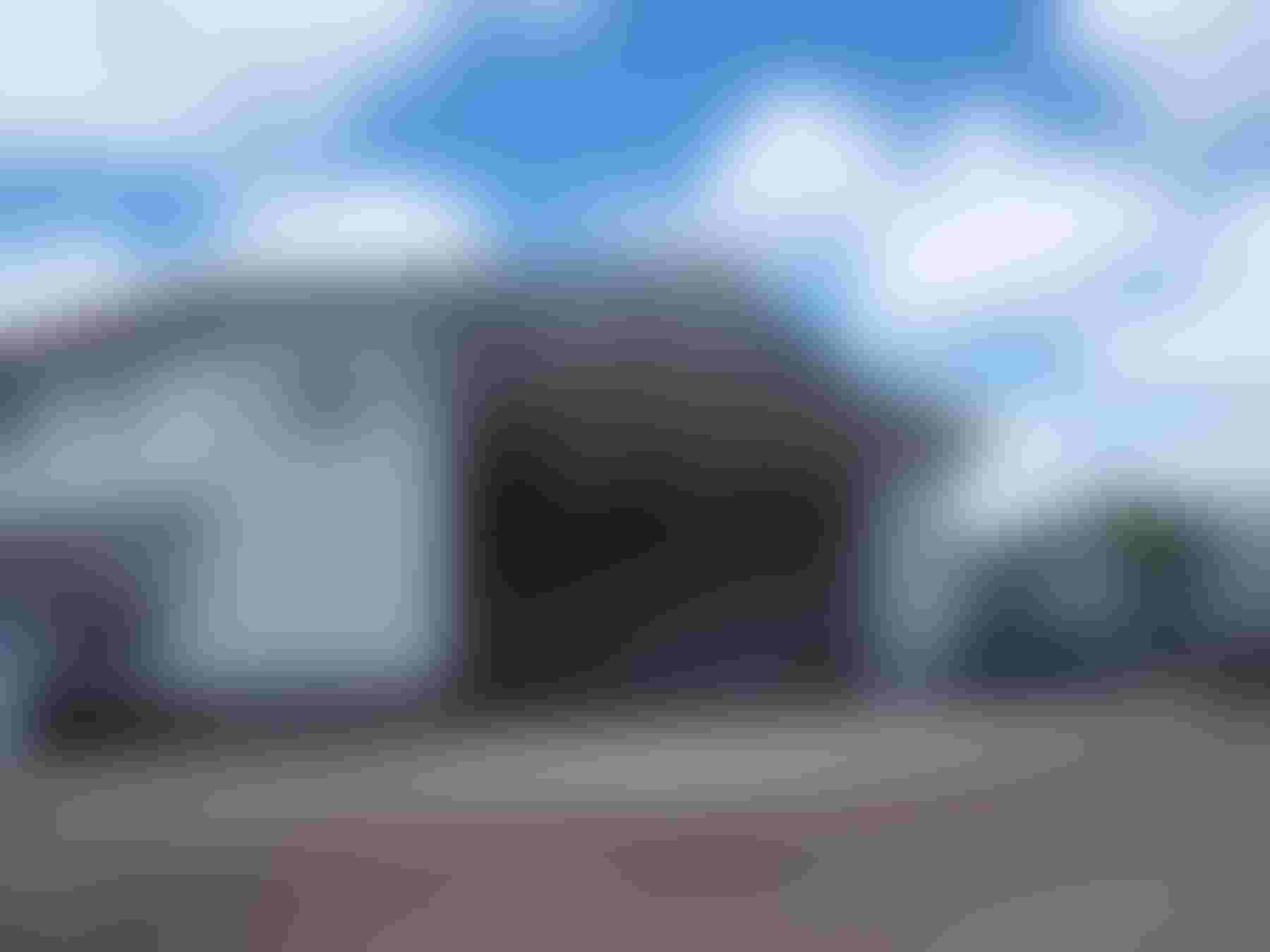 FOLD IT: Bi-fold doors are growing in popularity on farms across the country. Not only do they protect equipment, but they also offer a bit of design element to the farm.
Beefing up bi-fold doors
Here are the five areas to inspect on bi-fold ag shop doors:
1. Weatherstripping. This style has foam weatherstripping at the top, center and sides of the door. Look for tearing. "During the winter, make sure to clear the snow and ice because doors can get frozen down and tear when opening," Myrvik adds.
2. Bottom boot. "Scan the bottom of the door to see that it is sealed up and that there is no gap below the bottom frame of the door to the concrete floor," Myrvik says. "We've seen normal wear and tear, but also where dogs have chewed it to the point it needs replacing." He adds that any gap can let the winter elements in, so it is important to replace them before the snow flies.
3. Cables or straps. These are the least expensive components on the door, but they are most important because they support the weight of the door, Myrvik says. Midland Door Solutions has an opening system that has a 5-to-1 safety rating, meaning the cables and straps that open the door can withstand stress that is five times greater than the weight of the door. Customers choose a cable, a quarter-inch or larger, or a 3-inch nylon strap that wraps over itself to lift the door.
Look for kinks or twists in the cable and pay special attention to fraying, as it is a sign that replacement is needed. "It could work for the next 10 times or only one," he explains, "but the last thing you want is a cable breaking when the door is in operation and then something catastrophic happening. Do the visual walk-around." If one cable needs replacing, it is best to upgrade them all at once, for time and safety.
4. Bearings. While large doors are often slow-moving, greasing the bearings is still necessary. "It just takes a little bit," Myrvik says. "If you have high humidity or a lot of moisture in the air, it's always a good thing to protect those bearings."
5. Chains. There are drive and limit chains. Limit chains start and stop doors during operation. Lubricating all chains will keep them in working condition.
Midland Door Solutions has been in the door business since 1995. Each bi-fold door or hydraulic lift is built to individual customer specifications at its new 40,000-square-foot facility in West Fargo, N.D.
As president of the company, Myrvik wants all of its doors at peak performance for customers year-round. To make that happen, farmers should spend a little time this winter on preventive maintenance.
Subscribe to receive top agriculture news
Be informed daily with these free e-newsletters
You May Also Like
---