Kawasaki introduces new Brute Force 300 ATV
Kawasaki introduces new Brute Force 300 ATV
Kawasaki introduces the new Brute Force 300 ATV, which is geared to the farm and ranch market. The smaller, but powerful ATV features a $4,199 price tag that makes it ideal for farms needing multiple units. The new vehicle also is ideal for novice or smaller riders who don't want to manhandle 750cc vehicles.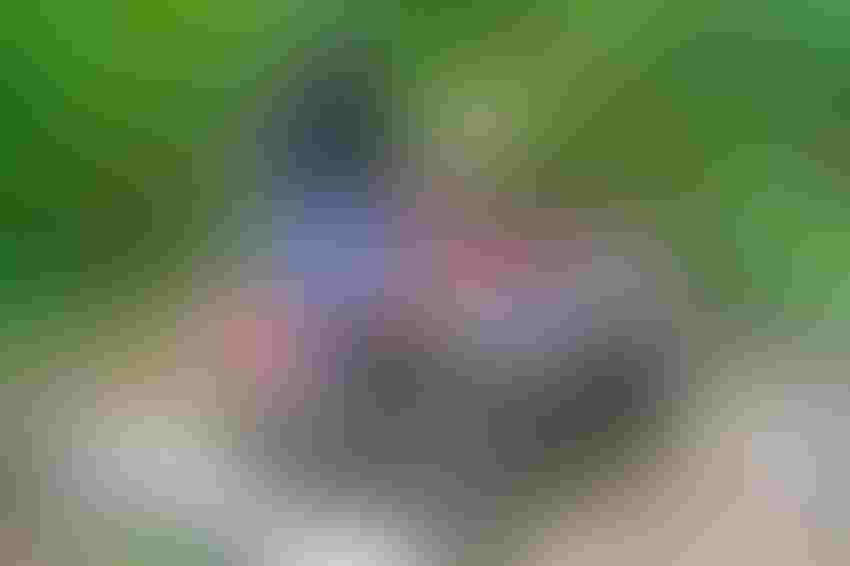 Kawasaki introduces the new Brute Force 300 ATV, which is geared to the farm and ranch market. The smaller, but powerful ATV features a $4,199 price tag that makes it ideal for farms needing multiple units. The new vehicle also is ideal for novice or smaller riders who don't want to manhandle 750cc vehicles.
Kawasaki showed off the new ATV to members of the media recently at an ATV riding area in the wooded hills north of Pittsburgh. Here the new model was put through a test of narrow trails, steep inclines, treacherous downhills, and tight turns. The biggest test was the multiple water holes.
The test results: great. The new ATV powered through all the obstacles and rough terrain. Drivers were kept comfortable and clean, until they hit the mud holes where the vehicle was half submerged.
Replaces Bayou 250
The Brute Force 300 replaces Kawasaki's Bayou 250, a model that stayed in the market for 20 years, according to Kawasaki's Jon Rall. This new model is powered with a 271cc, liquid-cooled engine. It features a CVT (continuously variable transmission) that makes driving simple.
The 300 features many of the creature comforts that are installed on its big brother, the Brute Force 750. These include items like an extra-cushioned seat, cup holder, digital instrument panel and electric outlet. Upgraded brakes and specially designed tires add versatility and safety to the new ATV.
Availability
The new Brute Force 300 will ship to dealerships starting in November. The new model is available in red or black.
Kawasaki is hoping the new smaller utility ATV will be attractive to an ATV market that has lost sales in the past several years. Kawasaki personnel report that consumers are starting to purchase more ATVs now. The company hopes to capitalize on the new interest with an economy model.
The company also is interested in growing the farm and ranch market, as well as building sales among new riders and women riders. These are the riders the company thinks will be more interested in a smaller vehicle with all the conveniences of the large models.
For more information, visit www.kawasaki.com.  
Subscribe to receive top agriculture news
Be informed daily with these free e-newsletters
You May Also Like
---