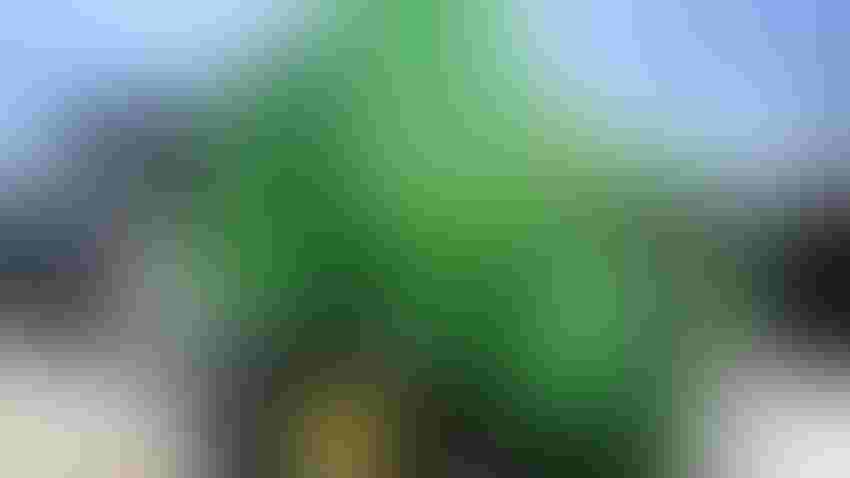 1 SERIES: The new 1 Series lineup of John Deere round balers includes the 451R 4-by-5 baler. This baler includes a high-capacity pickup system.
Photos by Chris Torres
John Deere's new series of round balers bring harvest data and documentation right to the cab.
The company launched its new 1 Series balers at this year's Farm Progress Show.
The new lineup includes the 451E, 451M and 451R 4-by-5 balers; the 461M and 461R 4-by-6 balers; the 551M 5-by-5 baler; and 561M and 561R 5-by-6 balers.
The "E" designation means the baler is equipped with regular pickup, while "M" means the baler is equipped with MegaWide Plus pickup. The "R" denotes the baler is equipped with the high-capacity pickup, or the high-capacity and precutting feeding system.
Chase Milem, go-to market manager for John Deere hay and forage, says the new lineup focuses on two things: bale documentation and baler automation.
On the bale documentation side, a producer can get moisture and weight information — via a moisture sensor installed on the back of the machine and cylinders that suspend the bale to measure its weight — right to the cab.
On the automation side, the machine comes with a feature that automatically times when to open and close the gate, which the company claims will eliminate repetitive tasks and minimize downtime.
"So historically, they've had to hit [a button] or grab a lever and pull it," Milem says. "That could be done prematurely at times. Bales are not wrapped and eject out, and they have a mess and they're stopped. This will make sure it's all wrapped, ready to go, and it will open the gate on its own. All they do is shift back into gear, and they're on their way."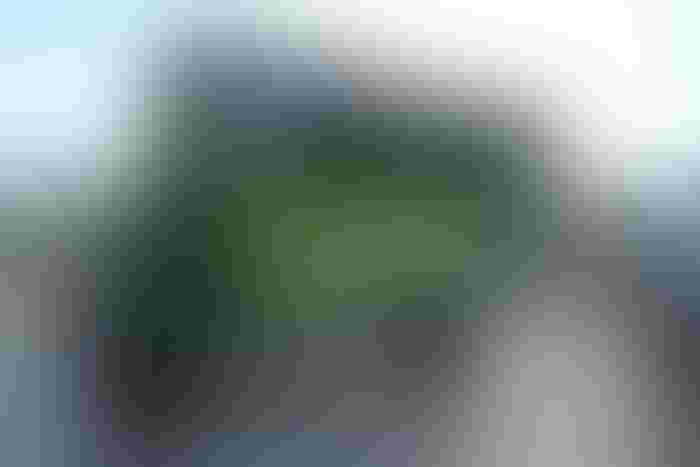 UNDER THE REAR HOOD: Options available on the new balers include an optional net lift assist to help pick up those 90- to 120-pound net rolls, and LEDs for visibility when it's dark.
Options include high-capacity pickup via a dual roller system, which the company claims will increase pickup and feed capacity by 33%.
It also comes with optional net lift assist under the rear hood to help pick up those 90- to 120-pound net rolls, LEDs under the rear hood for visibility when it's dark, and an optional preservative system that uses internal Exact Apply nozzles.
"So, as it intakes crop, it is seeing the moisture and understands if it needs to apply preservative or not, and doing it with an Exact Apply nozzle," Milem says.
"You're going to see increased performance through the field. If you're looking at 80-plus bales per day compared to what you used to do, that's enough to tell me right there that I need to start moving to this and get more done in one day," he adds. "But as well as the tech advances, as you're looking at moisture and weight of each bale, you'll be able to increase and make adjustments for quality of the round baler because eventually these are going to feed an animal, and you want the highest quality you can get."
New tech in the cab
Kyle Ruth, product marketing manager for John Deere, says customers of the new round balers can now document harvest data right into John Deere Operations Center.
Called Bale Doc, this is done via a new 8-inch display, the G5e, although older G4 displays can also be used; a Starfire receiver; and a modem that takes the data and sends it to the John Deere Operations Center.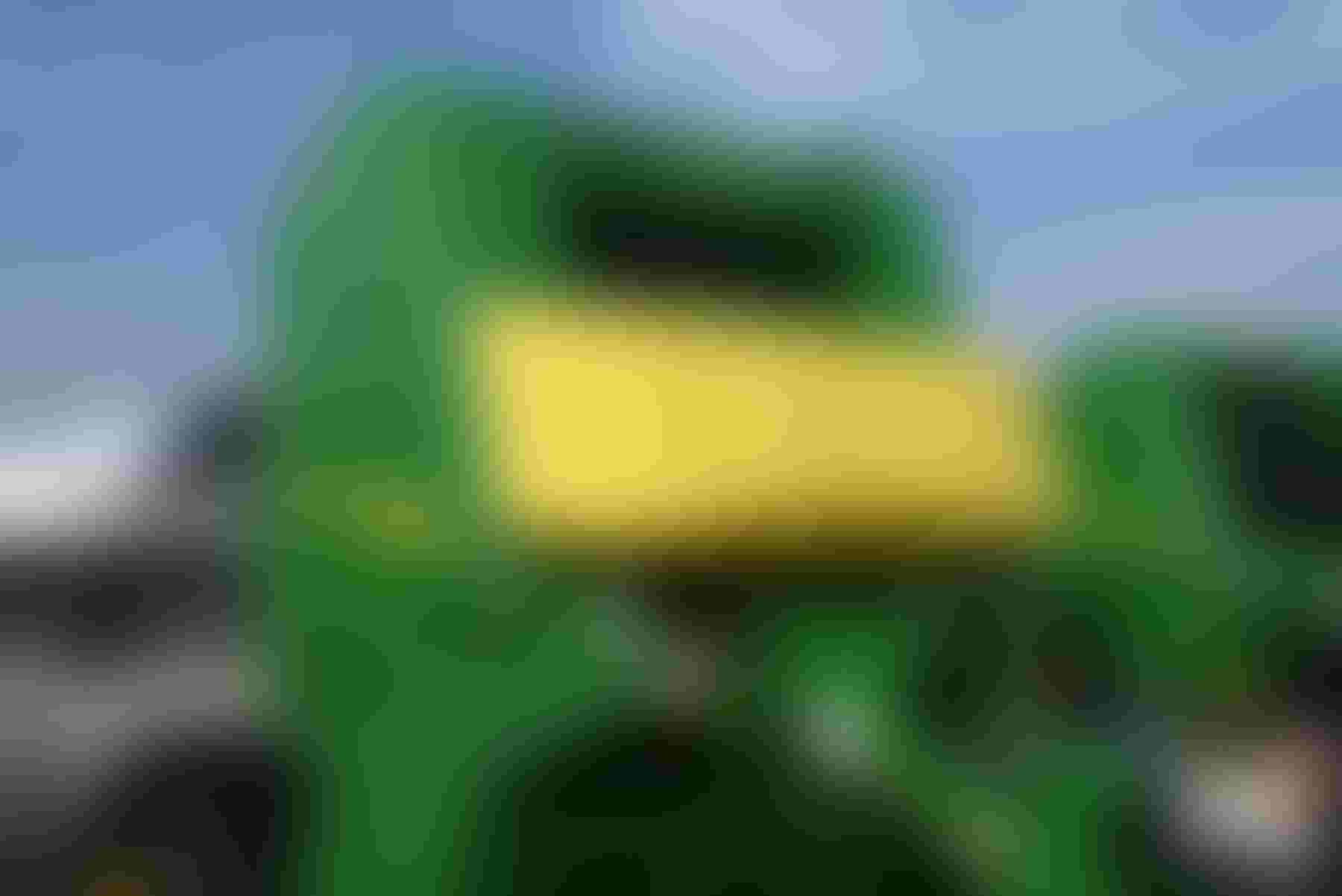 PRESERVATIVE SYSTEM: This yellow container on the 451R features an automated preservative system that sees moisture and can apply preservatives using internal Exact Apply nozzles.
"We're able to get … yield maps in operations center, moisture maps," Ruth says. "We've got really a great opportunity to see bale characteristics right inside the display as well.
"When we're thinking about in-season, you can see things like bale characteristics, understanding the moisture of the current bale you're producing. Then when we think about it from an analyze perspective, you've got the opportunity to look back at what was the work I really did throughout the year and what was the takeaway. We're really trying to bring in tools that were familiar to our large ag customers and trying to bring them into the hay and forage space."
Dealers can start ordering the new units Sept. 12. Expect deliveries to begin next spring.
Subscribe to receive top agriculture news
Be informed daily with these free e-newsletters
You May Also Like
---