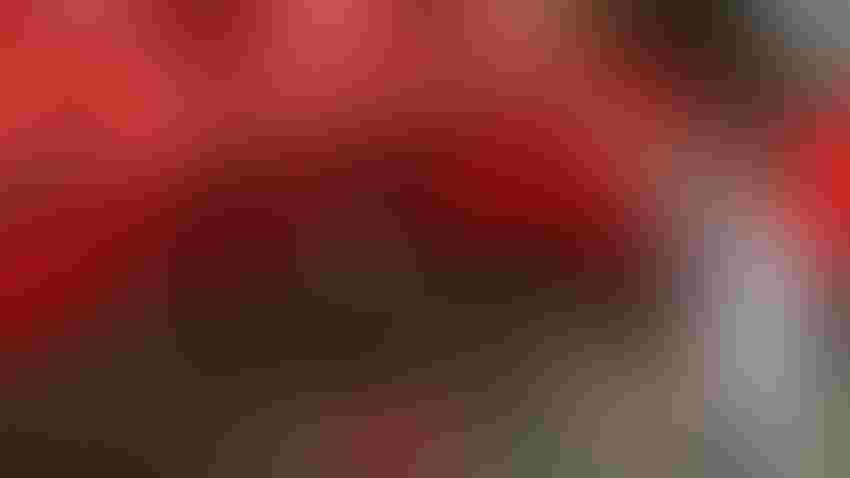 START IN THE FRONT: There are generally between 25 and 50 major functions or pieces of a combine that must be checked each year. Keep that process simple by starting in the front of the machine and work your back, starting with the header and looking for worn parts or damage.
Courtesy of Case IH
Yes, a lot of fieldwork will need to be done before harvest begins. But it is never too early to get a jump-start on your preseason combine checklist.
"As soon as that thing comes out of storage, it's a good opportunity to give it that once-over initial check," says James Franceshetti, product marketing manager for Case IH parts and service.
This includes checking for fluid leaks, rodent damage, unusual smells, or listening for unusual sounds.
"It's also always recommended maybe to have an infrared thermometer, and after the machine has been running for a little bit to kind of just walk around and take some scans of, you know, some high- heat areas of the combine where there are a lot of bearings and belts — and chains — and see if there's anything out of the ordinary," Franceshetti says.
Reference your operator's manual as all machines are different and will have different things to check and listen for.
Rodent damage, especially, can be problematic and found quickly.
"When you have a big piece of equipment and rodents, they are good at getting everywhere," Franceshetti says, adding that places that generate heat are the likely best areas to find an infestation or possible damage.
A burning smell usually means a belt has been frayed or belt tension is too high. If you hear any grinding or high-pitched noises, this usually means that something isn't calibrated or set properly.
Front to back
Franceschetti says that there are generally between 25 and 50 major functions or pieces of a combine that must be checked each year.
That might seem daunting, but Franceshetti says to keep it simple and work your way from front to back, starting with the header and looking for worn parts or damage. From there, take a look at your sprockets and chains. Then, look at the rotor assembly, grain fans, cleaning fan and other things.
Finally, end with the residue management system.
Don't forget heads
"Certainly, they kind of maybe get missed or forgotten because there is so much focus always given to the combine," Franceshetti says. "It can be just as important … because of the impact that a clean-cut and a well-maintained header can do to the yield and the entire efficiency of the combine."
Look at the cutter bar, knives and anything that is engaging the crop, he says.
Make sure to have a good, strong cutter bar with sharp knives. Make sure everything is bolted on, where it should be and in really good shape.
"So one thing I would recommend when you're doing that header inspection, is to again think a little retrospectively," Franceshetti says. "Maybe there were … some things that you thought of or maybe you just didn't get to because you had to get the grain, you had to get the crop out of the field and certain things that you want to do this year." he says. "You can look at rebuilding sections of the cutter bar or essentially rebuilding the cutter bar entirely."
Fluids to check
The diesel exhaust fluid and engine oil are essential to check every year, Franceshetti says.
From there, it is about checking hydraulic fluids, and greasing and lubricating all points.
"And once again, I'll plug the operator's manual step-by-step," Franceshetti says. "All the grease points, the intervals that it should be replaced at."
Prepping the chopper
Whether you have a self-propelled forage harvester or a pull-type machine, the preharvest maintenance checklist is similar to a combine, but there are big differences.
First up is to make sure the machine is clean.
Then, make sure to check and maintain the parts that meet the crop, including the cutter heads, knives and shear bars.
If you have a pull-type machine, the PTO is one of the most important things to check.
Keep this checklist handy for things to look for on your chopper: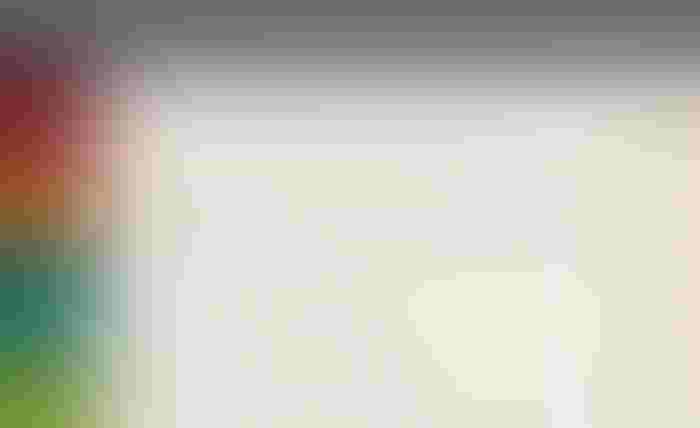 Subscribe to receive top agriculture news
Be informed daily with these free e-newsletters
You May Also Like
---