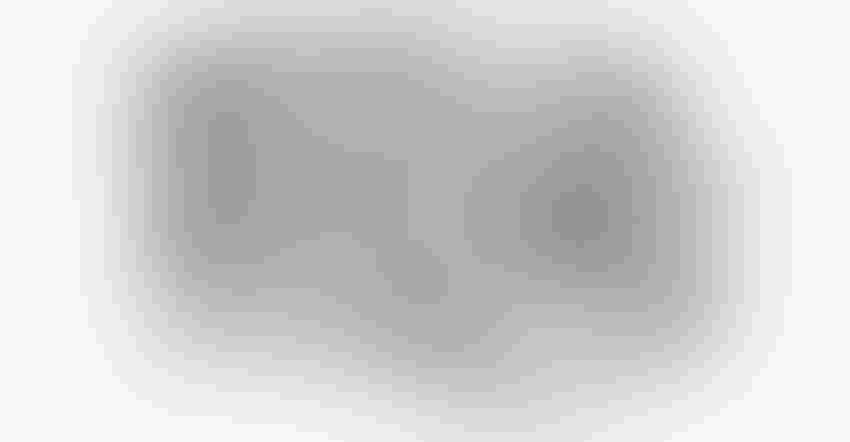 KIDRON KORN KEEPER: You may have never seen one of these, but it promised great results storing corn.
Short-line machinery companies in the mid-20th century didn't advertise to farmers and potential dealers. One such company that put out advertising literature geared to dealers was Super Six Mfg. Inc. Its products were manure loaders. Based in Minneapolis, the company was sure dealers would be interested in its Hi-Boy loader, which appeared after the company had been in business a few years. The Chief, Atlas, Senior and Master models were already on the market.
The Super Six Hi-Boy was designed as a low-priced loader that could be attached or removed in 10 minutes and would mount on the majority of row crop, Hi-Arch and standard tractors.
HYDRAULICS BEFORE HYDRAULICS WERE COOL: You wanted a hydraulic loader, but your tractor didn't have hydraulics? No problem — the dealer would sell you a hydraulic pump, too!
According to information found on the internet, the company originated after a car dealer and businessman met a farmer who built his own manure loader. Correctly guessing that there would be pent-up demand for farm equipment and attachments after World War II ended, the businessman found investors and began making loaders. Brian Wayne Wells posts on the internet, in an article which also appeared in Belt Pulley magazine and the Antique Power magazine, that it's possible the company was named because there were six original owners who went in on the deal.
The hydraulic loader the company built became popular; this was partly because it featured two hydraulic cylinders mounted low, so the loader had a low profile for entering old barns. There was one major challenge — not all tractors had hydraulics yet, including Allis-Chalmers and Case, which didn't offer hydraulics until 1952.
So Super Six worked a deal with another Minnesota company, Char-Lynn, which made hydraulic pumps. Many farmers who bought a Super Six loader also bought a Char-Lynn hydraulic pump as part of the deal.
Super Six began making loaders for Massey-Harris, according to Wells, with that deal continuing until Massey Ferguson was formed in 1958. Super Six was bought by the company that owned Farmhand in 1960, and the Super Six name was eventually phased out. During its entire time on the market, Super Six loaders were red — just not always the same shade of red!
Kidron Korn Keeper — the name is a winner. The company that made it, Rohrer Silos Inc, Orrville, Ohio, is listed as defunct in the records of the Wayne County (Ohio) Public Library. Perhaps the Kidron Korn Keeper was an idea that came along after its time — ear corn was on the way out when the company was selling this versatile corn crib that came in sections. You could get it in three heights—  8, 10 or 12 feet, and in lengths from 12 to 40 feet. The sections were only 6 feet wide. It came shipped to you, knocked down and ready to erect like an erector set on a concrete pad. Advertisements claimed it was designed to ventilate but keep out rain and snow, and positively keep out rodents. According to the ad, its competition was temporary corn storage. If the temporary corn storage was picket fence, three or four rolls high, the Kidron Korn Keeper should have been a winner. Timing is everything, and this product may have appeared too late for a demand that didn't last much longer.
Subscribe to receive top agriculture news
Be informed daily with these free e-newsletters
You May Also Like
---