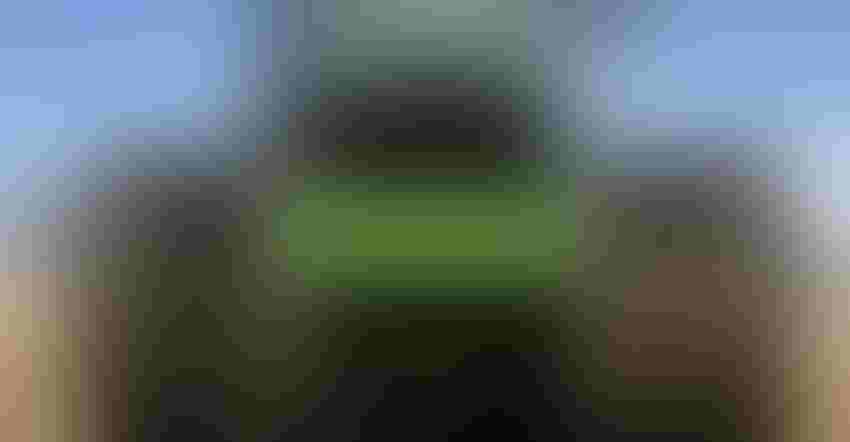 IF, VF, CFO or LSW – choosing the right tire tech can impact your bottom line.
As farm equipment manufacturers continue to introduce larger, heavier and more powerful equipment each year, tire manufacturers have had to develop new technologies that allow the same size tire to carry heavier loads at lower inflation pressures — thereby reducing soil compaction. However, with a range of new tire classification acronyms like IF, VF, CFO and LSW — there's still a great deal of confusion about the differences, the intended uses and the benefits of each. If not maintained properly, you could be spending an additional $6,000 to upgrade your tires without seeing any benefit whatsoever. Here's what you need to know.
Increased Flexion (IF) and Very High Flexion (VF)
IF tires are designed to carry 20 percent higher loads at the same inflation pressure as standard tires or the same loads at 20 percent lower inflation pressures than standard tires. VF tires offer the same capabilities, but at a 40 percent difference compared to standard tires. These technologies originally came to market around 2005, and are now offered by almost every major farm tire manufacturer.
The problem with IF/VF
IF/VF technologies are effective at reducing soil compaction when properly inflated to minimum inflation pressure for the specific load and application. However, industry research[1] indicates that approximately half of growers adjust inflation pressure as little as twice per year or less.
"It's not realistic to think that most growers will calculate weight, consult load/inflation tables and adjust to minimum allowable pressure each time a change is made," says Scott Sloan, agricultural product manager for Titan and Goodyear® Farm Tires. "And if you're not doing that, you're likely seeing no benefit from the $6,000 upgrade to IF or VF tires."
In fact, Sloan points out, you may be actually be worse off with the $6,000 upgrade than if you had stuck with standard tires.
"Potential side effects of the increased sidewall flexibility include road lope and power hop," says Sloan. "The best way to quickly remedy these problems is to increase inflation pressures, and that's typically what growers do. But by doing that, they lose all the benefits of the premium technology they paid for."
Fortunately, there are other options.
Low Sidewall Technology™ (LSW®)
LSW is a technology exclusive to Titan and Goodyear Farm Tires. Similar to VF Technology, LSW can carry 40 percent higher loads at the same inflation pressure as standard tires, or the same load as standard tires at 40 percent lower inflation pressures. The primary difference, however, is the larger rim diameter, which helps reduce the aforementioned road lope and power hop problems commonly associated with IF/VF tires.
"The larger rim and lower sidewall provides more stability, dampening the impact of road lope and power hop, so you don't have to boost inflation during planting, tillage or road transport to avoid those problems," says Sloan. "This means you can run at minimum allowable inflation pressure, allowing you to reap the rewards of reduced soil compaction at all times."
Want a quick reference sheet showing the differences between IF, VF, CFO and LSW? Visit here.
[1]Survey sent to 24,981 growers with less than 2,000 acres and 9,411 growers with more than 2,000 acres in April 2013. A total of 1,044 growers completed the survey
Subscribe to receive top agriculture news
Be informed daily with these free e-newsletters
You May Also Like
---