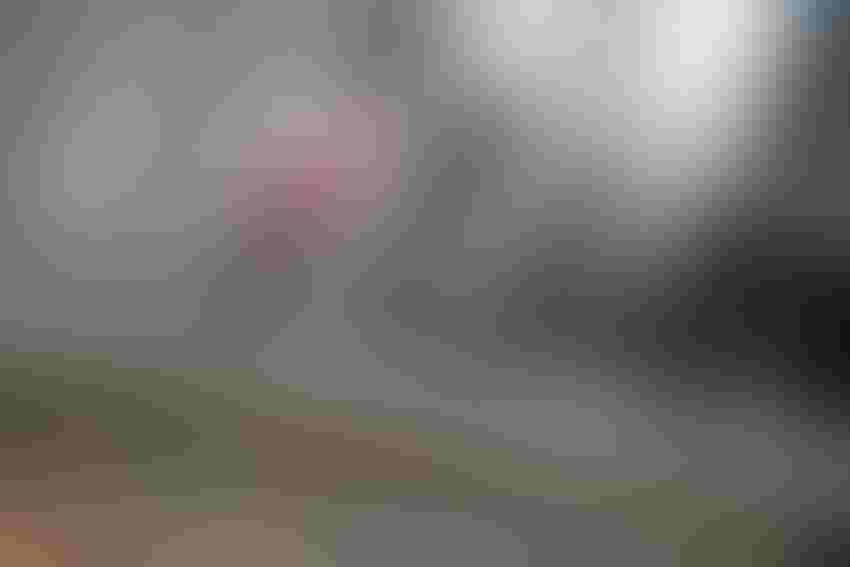 Work-related deaths are an inherent part of agriculture — no matter the amount of regulation or the degree of safety measures taken. The threat of serious injury always hovers around a farming operation: Heavy machinery, moving parts, heat, hand labor, long hours, chemicals, and many other factors contribute to the danger.
According to the Census of Fatal Occupational Injury, there were 621 work-related fatalities across U.S. agriculture in 2010, and that grim statistic makes agriculture seven times more hazardous than other U.S. industries. Circumstances of agriculture accidents are often related to tractor turnovers, silo and grain entrapments, heat-related deaths, equipment malfunctions, cotton gin accidents, and chemical inhalations.
But beyond the numbers, sometimes a story comes along that leaves the cold statistics behind and reminds us that the victims were someone's father … or brother … or son.
At the Spence farm in September of 2012, in the span of a few minutes, a freak chain of incidents played out that left a family absolutely shattered.
Noel Spence, 50, and his two sons, Graham, 30, and Nevin, 22, owned a dairy farm near Hillsborough, County Down, in Northern Ireland. On Sept. 15, 2012, with work done for the day, Essie, Noel's wife, had called the men inside and they were settling down for dinner — except for Noel. He came in a few minutes later and said the family dog had fallen into the farm's slurry pit.
Slurry pits are often circular tanks where animal waste, water runoff, and organic matter are stored. The slurry, used as crop fertilizer, can be extremely dangerous due to gasses the mix produces: methane, carbon dioxide, ammonia and particularly hydrogen sulphide. The Spence's slurry tank was 10 feet deep — and contained 3.5 feet of liquid on the day of the accident.
Noel and his two sons, along with family friend Andrew Oliver, headed for the covered tank which was accessible through eight manhole covers. They gathered around one of the holes, dropped in a ladder and Graham, flashlight in hand, descended into the tank — setting off a tragic series of rapid-fire accidents.
Seeing no sign of his dog, Graham started back up the ladder and was almost to safety when the slurry gas took control. During inquest testimony, Oliver gave this description: "At the point when his head was just about at ground level — he had looked fine until then — he passed out and sank back into the tank."
Watching Graham fall into the slurry, 22-year-old Nevin went in to save his brother. Nevin, a professional rugby player and candidate for the national team of Northern Ireland, was in superb physical condition, but quickly lost consciousness and sank into the slurry with Graham. With both his sons dying below him, Noel lowered himself into the liquid, desperately trying to pull his boys to the ladder. Oliver said Noel had managed to grab Graham, and was starting to climb out of the tank when the fumes became too strong: Noel and Graham tumbled off the ladder and slipped back into the slurry — where Nevin was probably already dead.
Emma Rice, Noel's daughter, was next to arrive at the pit and she went into the tank twice trying to save her father and brothers. Emma, along with some neighbors, managed to pull Noel's body from the pit. She dropped back into the slurry again for her brothers, and was hauled out by neighbors just as she was passing out — Emma survived.
None of the three Spence men lived: Noel and Nevin died at the scene; Graham died at the hospital.
Someone's father … and brother … and son.
Twitter: @CBennett71
More from Western Farm Press
PETA drones a trophy prize for US hunters
Demon seeds: Searching for the planet's hottest pepper
Biggest wine hoax in history reveals trade secrets
Farm murders met with media silence
Like horses to the slaughterhouse
Subscribe to receive top agriculture news
Be informed daily with these free e-newsletters
You May Also Like
---