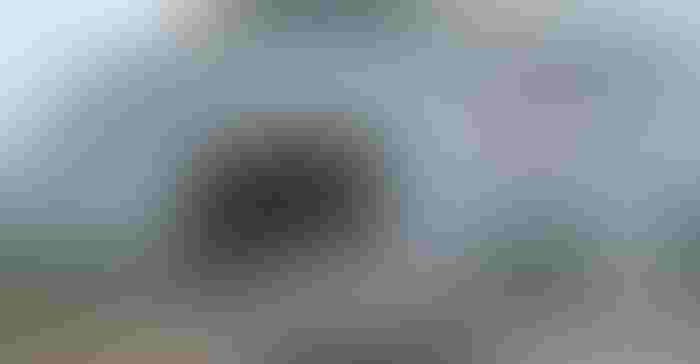 The Morgan family likes many features of their farm shop, built in the early 2000s. The 108-by-66-foot Morton Building includes a 40-by-66-foot shop with a concrete floor. The back part of the building isn't insulated and serves as machinery storage.
"The feature I probably like best is that I can hear myself talk in here," quips Darrell. "It's pretty quiet."
Darrell and his brother, Brian, have farmed together near Cayuga, Ind., for a long time. Today, the operation also includes Brian's sons, Carter and Brent.
Related: New report offers farm shop insight
The reason the shop is quieter than many, Darrell says, is because it was constructed with acoustical steel on the top 3 feet of the sidewalls. That really helps deaden sound, he notes.
Morton Buildings Inc. still offers acoustical steel for new construction. It's one of the decisions Dan Nyberg says any farmer should consider when constructing a shop. Nyberg is training manager for Morton Buildings Inc.
"We also put the air compressor in the machinery storage area to help cut down on noise," Morgan adds. "It's not heated back there, but the only time the air compressor might be slow is if it's extremely cold, well below zero. We're careful to drain any water, which collects out of it, so there are no issues with freezing."
Go bigger
If you're building today and waffling back and forth on how big to make doors and overall shop space, Morgan would likely tell you to err on the bigger side. It's the only major change he would make if they were doing their shop over today.
Center-pull doors separate the shop from the machinery storage area. "The doors combined are 32 feet wide, and we thought that was big enough," he says. "We had a 30-foot combine head at the time. We went to a 35-foot head later, so it won't come in the shop door on the combine.
"We can unfold our planters inside the shop to work on them, but the shop isn't deep enough to get both the tractor and planter hooked together inside and shut the doors completely. It's only an issue if it's really cold."
About the Author(s)
Subscribe to receive top agriculture news
Be informed daily with these free e-newsletters
You May Also Like
---