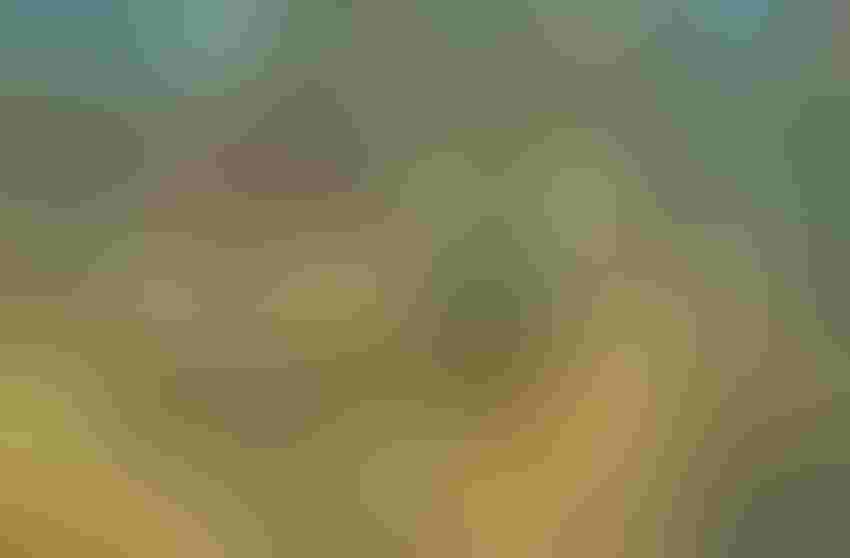 It makes no difference whether a deer is bottle-fed or raised with human contact, when the rut kicks in and testosterone flows — a buck turns from timidity to terror.
Puffed neck and polished antlers, bucks can attack fast and in an unrelenting, manic fashion. It's not unheard of for rutting deer to pummel and batter dead bucks killed by hunters — the rage is that strong. Lethal antlers, kicking legs, sharp hooves and extraordinary muscle strength combine to turn a buck into a killing machine.
A pen-raised, hand-fed buck can be docile all year round — almost. During breeding season they are transformed and aggression takes over.
For Kenneth Price, 75, the danger came home when he was attacked and gored on Oct. 30. Price, a Welsh sheep producer, was expanding his operation and trying out venison farming. When a rescue helicopter arrived, his extensive injuries required "on-the-spot" surgery before he was airlifted out. Following subsequent hospital surgery, Price died five days later.
Unfortunately, Price's death has plenty of precedent.
• In 2011, a 55-year-old farmer was killed in Canada after "numerous piercings" from a rutting deer. Authorities found him in fenced field and said he had "been gored to death while trying to feed the animals."
• In 2007, 66-year-old John Henry Frix was found dead inside a pen and "gored several times in the upper body by a red deer's antlers" on his game ranch in Georgia; the buck was in the rut.
• In 2004, English farmer Clifford Colling, 73, died on his venison farm after "going to an enclosure where his deer were being kept during the rutting season. Two concerned colleagues who went to look for him were also attacked by a stag. One of them suffered head, leg and arm injuries."
• In 2000, Kansas producer Margaret Hershberger, 75, was killed in her farmyard "by a deer that she and her husband raised from infancy."
See below for YouTube videos showing the power and relentless nature of a rutting buck. Both clips (fair warning for graphic content) show bucks attacking dead deer killed by hunters:
Follow me on Twitter: @CBennett71
Email me: [email protected]
Blog archive
Cargo theft, cattle rustling cripple farmers and ranchers
Pig farmer replays Deliverance with repo men
Boiler room wine fraudsters headed for prison
Where is one-fifth of the world's fresh water hiding?
Dementia brings legal end to burn pit tragedy
Who are the top 100 private landowners in the US?
Farmer cheats death with pocketknife
One honey heist to rule them all
Subscribe to receive top agriculture news
Be informed daily with these free e-newsletters
You May Also Like
---