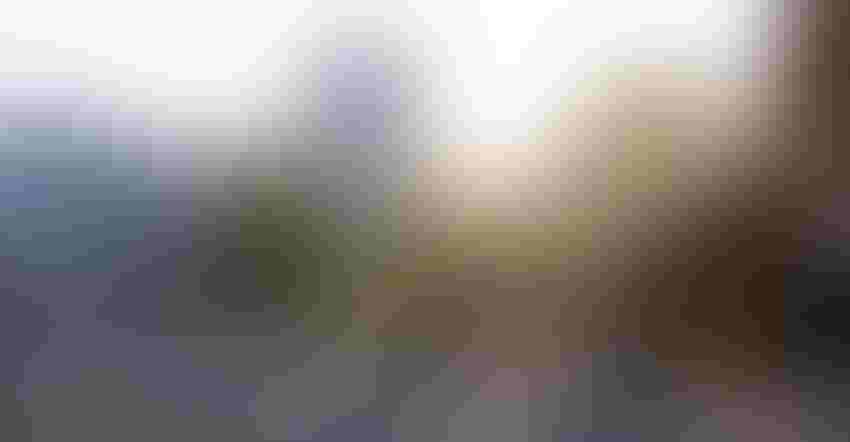 SPRAYER: "Weather is always a concern. Your best-laid plans for weed control can be completely trumped by nature," says Aaron Hager, University of Illinois weed scientist.
Betty Haynes
Keeping expenses to a minimum is front of mind as many Illinois farmers make decisions for the 2023 crop season. As input costs continue to skyrocket, some farmers are considering what owning a sprayer would mean for their bottom line.
"Here in Illinois, at least when it comes to herbicides, we're probably somewhere between 60% to 70% of our acres are not sprayed by the farmer themselves but instead by a custom applicator," says Aaron Hager, University of Illinois weed scientist. "And that has been fairly consistent for the almost 30 years that I've been here at the university."
In Hager's time at U of I, herbicide application has been dominated by the retail sector, with a custom application rate of $7 to $9 per acre.
"Will that change in the future? It could possibly — but as farms have gotten larger, farmers are running into issues like finding quality labor to operate equipment," Hager explains. "I think that's a pretty large reason why our custom sector is so big here in Illinois."
Matt Turner of Schroeder Farms, Bellflower, Ill., started spraying his own acres last growing season to recoup some margin from application and chemical expense. Prior to joining the family farm, Turner worked at Piatt County FS as a salesman and customer applicator.
"I am young and eager to do my part to improve the farm," Turner says. "Because of my background with FS, I had comfortability and knowledge with spraying and figuring out what herbicides, insecticides and fungicides to use."
Turner eased his way into spraying at their farm, starting with fungicide and taking premixed chemical from FS for postemergence-applied herbicides. The Schroeder Farms crew did some of their own pre-applied herbicides, but found that labor was a challenge when planting and groundwork also needed to be done.
"There's certainly significant cost savings; it just comes down to whether guys are willing to do it or not, because it is certainly a big chunk to bite off," Turner says. "You had better enjoy spraying, because there are a lot of hours spent in the cab and in the tender truck."

In Turner's opinion, the pros of spraying outweigh the cons as he considers management decisions for the coming year:
margins on custom applicator fee

quality — nobody knows the farm better than the farmer

timeliness and efficiency

ability to touch up minor spots in field

flexibility to purchase wholesale chemicals

better coverage with high-clearance sprayer than spray plane
Although, the cons should certainly be considered before purchasing a sprayer:
investment of buying sprayer

licensing and certified applicator's license

weather causing critical delays

technical training to operate equipment

in-field application knowledge and decisions

risk of drift onto neighbors

increased exposure to chemicals
"My advice is to have your expert in the field that you can trust," Turner says. "There are so many questions throughout the year that we call game-time decisions on — things like different modes of action or respray considerations. For us, having that connection with FS has been huge for their inventory and knowledge base."
As Turner looks to the next growing season, how much spraying will Schroeder Farms commit to in 2023?
"The last year went really smoothly and we're happy with how things went," he says. "The question would just be whether we want to spray all of our acres pre and post, which would probably mean hiring more staff."
About the Author(s)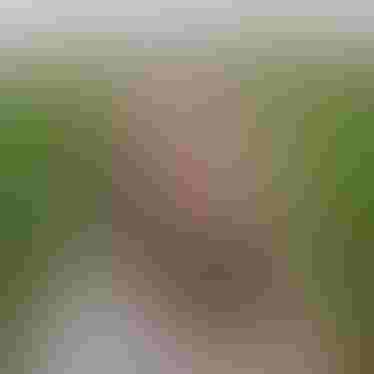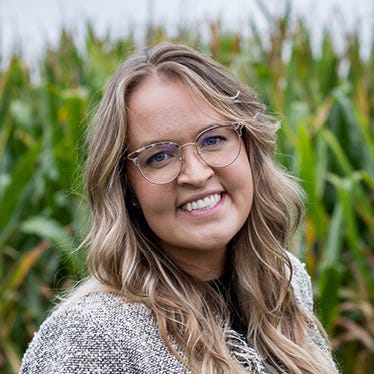 Betty Haynes is the associate editor of Prairie Farmer. She grew up on a Menard County, Ill., farm and graduated from the University of Missouri. Most recently, Betty worked for the Illinois Beef Association, entirely managing and editing its publication.
She and her husband, Dan, raise corn, soybeans and cattle with her family near Petersburg, Ill., and are parents to Clare.
Betty recently won the Emerging Photographer Award from the Ag Communicators Network during the 2022 Ag Media Summit and placed in the Emerging Writer category as well.
Subscribe to receive top agriculture news
Be informed daily with these free e-newsletters
You May Also Like
---