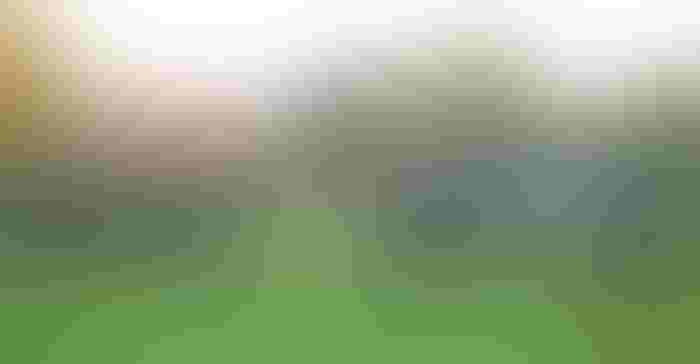 The pickup truck is a universal tool on the farm. It's almost as versatile as those Vise-Grips in your back pocket. From hauling to pulling, this is a vehicle that earns its keep — and Shell Rotella understands that, too. The company is kicking off a unique national effort; and has also created two custom vehicles to celebrate the venerable pickup truck.
To recognize the value of the pickup and as part of an effort to promote a new product, the company is kicking off a national campaign. It turns out you can get Congress to name something a "national" item; and for this campaign, the goal is to get the pickup truck named as the "Official Vehicle of the United States." This is an effort that kicks off October 3. More than 100,000 signatures must be captured in just 30 days (by Nov. 2). By hitting that target, the petition will be placed into a queue for review by a standing group of White House staff, and can still generate signatures from the public while awaiting a response.
"We intended this campaign to start a few weeks ago," says Megan Pino, global brand manager, Shell Rotella, "but with Labor Day and the hurricanes, we pushed back the effort."
She notes that the pickup truck is an American icon for communities and farms, and it represents good, old-fashioned hard work. "And the sense of pride owners have in their pickups is different than for other vehicles," she says. "And I know — I've owned a few pickups myself."
She added that this campaign "celebrates the achievements of hard-working Americans and highlights the pickup truck, which for over a century continues to support those who have given their blood, sweat, and tears to help build our country."
Want to make the pickup truck the National Vehicle of the United States? Visit this link and put your name on the petition. And farmers know the value of the pickup to their operations. You can put your name on the petition using this link.
Super trucks on tap
As part of its celebration of the pickup truck, Shell Rotella turned to Tommy Pike Customs to commission two special pickups for the occasion. The trucks celebrate the machines, but also support the T6 marketing effort. We developed a gallery to share some images of these new custom machines and what you'll see if these machines show up in your part of the world.
Shell Rotella T6 Multi-Vehicle is a new product that can be used in diesel engines as well as gas engines — provided the viscosity is approved. The new Shell Rotella T6 Multi-Vehicle formulation is a 5W-30, which can work in gas pickups, or in your diesel big rig from Class 6 to 8 (again, check on the viscosity range approved). The new oil is a CK-4, which is the newest formulation from the American Petroleum Institute. It offers long life and improved lubrication when oil aerates, which can happen on changing terrain. The oil also carries an API SN rating for gasoline engines.
You can learn more about the new oil and its potential use on your farm by visiting rotella.com.
Check out the gallery for images of those new custom trucks from Tommy Pike Customs. And visit the White House website to sign that pickup petition.
Subscribe to receive top agriculture news
Be informed daily with these free e-newsletters
You May Also Like
---