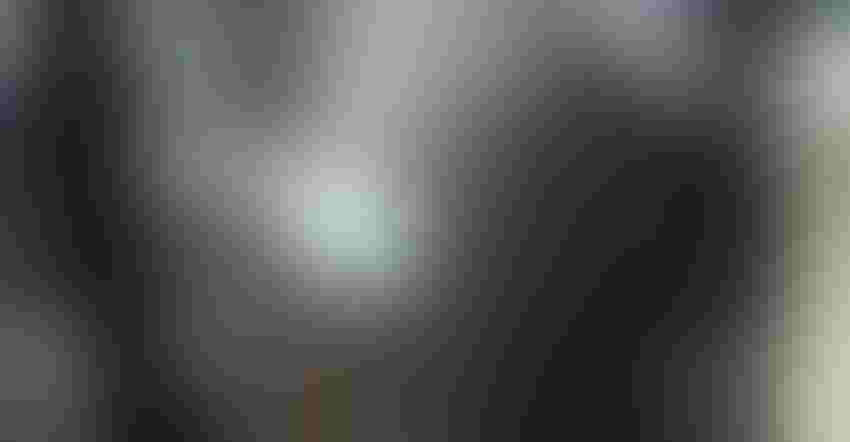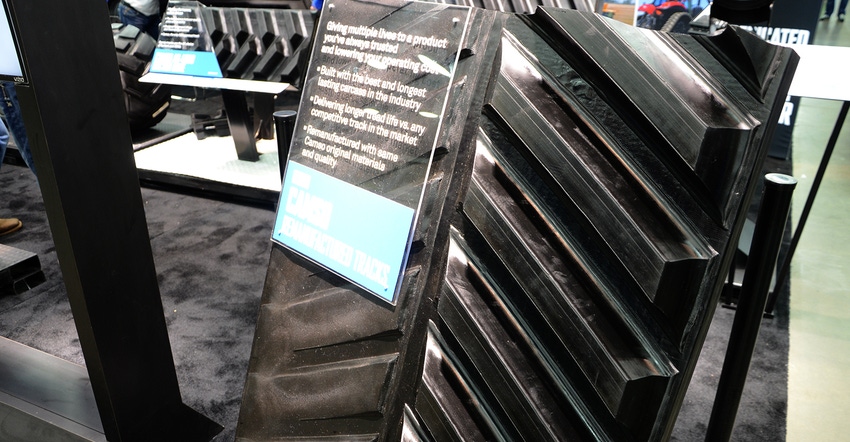 DON'T WAIT THIS LONG: Camso is offering a new remanufacturing service for several models in its track line, providing like-new tread at a lower cost than total replacement of the track.
Tracks are solid workhorses in the field, and they don't go flat when hit with tough corn stalks. But eventually that tread wears down. There are services that will "recap" old track, but one track maker is offering a new service for 2018. Camso has announced a new program to remanufacture its track when worn too much to use.
But don't wear it too far down. "That's what customers have to watch, the carcass has to be good for this program to work," says Martin Lunkenbein, service and aftermarket sales executive director at Camso. "It makes sense for us to remanufacture our track, we know our track."
Camso track is standard equipment on a range of track machines, but the company also has a solid aftermarket program in putting tracks on tractors and combines in place of wheels. As the market grows, the company has learned a lot about track where. And in 2017, the firm conducted a trial where it remanufactured tracks and put them in the field to test the service. It must have worked because the remanufactured track from Camso will come with a two-year, 1,000-hour warranty when you get the product back.
The program is being offered for the 2500 to 6500 range of track, which offers producers plenty of options. All the farmer has to do is make arrangements to get the track carcass to the company's plant in Quebec, and the company can turn the track around in 48 hours. "Farmers can drive those tracks to us or ship them," Lunkenbein says. "We're working out those details as this program starts."
Price for the remanufactured track is 40% less than replacing the track completely. You're getting new tread, and saving on the cost of the carcass.
The company foresees its dealers offering remanufactured track in the future too, which would provide farmers with some lower-cost approaches to keeping track machines in the field.
Tests and results
That trial in 2017 put 500 hours on remanufactured track that Lunkenbein says showed the process works and that the new tread stands up as well as new on the older carcass. He explains that the company pursued customer validation of those remanufactured tracks and found that the tread bars of the reman track shoed the same adhesion and performance as new tracks.
"This is a game changer in the way customers will purchase tracks and wheels in the future," he says.
With this program a single track can have multiple lives on the farm. How many lives is yet to be determined but the Camso carcass can stand up to plenty, Lunkenbein notes. In addition, the company is offering a program of remanufacturing wheels too. That means keeping tracks in top-level performance condition is easier.
You can learn more about this new program by visiting camso.co.
About the Author(s)
Subscribe to receive top agriculture news
Be informed daily with these free e-newsletters
You May Also Like
---