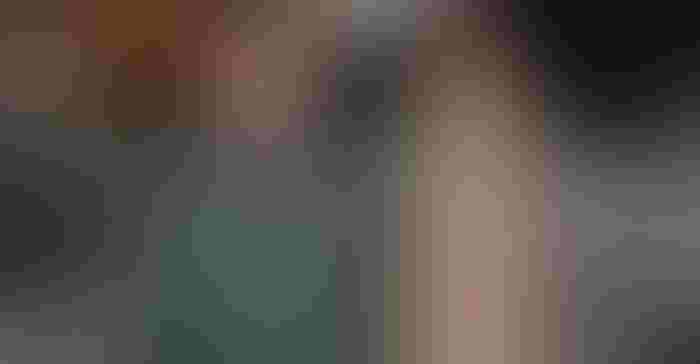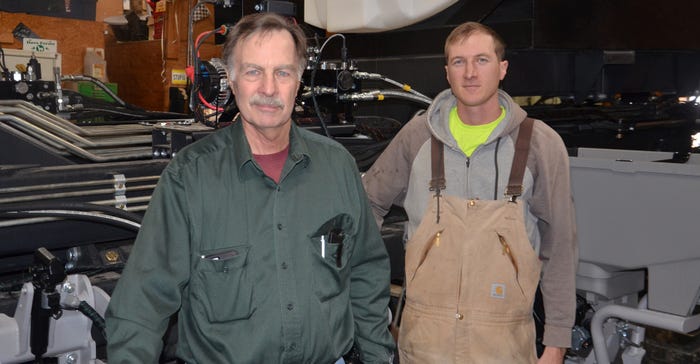 Tom Nugent of Elnora planted corn for 23 years with a John Deere 1770 Conservation Planter. In the summer of 2020, he took a leap of faith and ordered a new planter for 2021. Only he didn't order a planter ready to go to the field. Instead, he ordered a toolbar, individual planter units and all the technology to go with it, knowing that he and his son, Thomas, must assemble the planter.
"I see it as making an investment for Thomas," Tom says. "It should work for at least the next 10 years."
The arrival of the Harvest International, 16-row, 30-inch row toolbar was delayed by pandemic setbacks, finally arriving in late 2020. "The rest of the technology came on four pallets," Thomas quips. "There's quite a pile of empty cardboard boxes from what we've installed."
They assembled the planter in their neighbor's shop. Rob Dove farms and raises beef cattle with his son, Josh. The Nugents plant for the Doves, and Rob provides the sprayer and sprays for both farms.
Latest technology
The Precision Planting units on the new toolbar are equipped with M-Set drives. Besides allowing row-by-row control, the meters can shift from one hybrid to another on-the-go. The Nugents opted for individual row boxes rather than a central-fill setup. "We have fields that go all the way from muck to sand," Tom explains. "We believe we can pick up yield by placing a defensive hybrid on sandy ground and an offensive hybrid on better ground. The meters will also allow us to vary seeding rate on-the-go."
Thomas prepared prescription maps that will instruct the planter which hybrid to plant and at what rate. For 2021, he based his decisions on yield maps of each field, and knowledge of their hybrids.
Key components
Another key technology the Nugents have included is hydraulic downforce. They opted for Delta Force from Precision Planting. It will adjust downforce automatically row-by-row so that there is uniform downforce on each row. They considered it essential to maintain correct depth and spacing as they move toward planting faster. They also selected and installed Speed Tubes from Precision Planting.
"We've planted at 5 miles per hour," Tom says. "Our goal is to move up to 6 to 7 miles per hour and see if we maintain accuracy. If so, we can plant more acres when conditions are right."
Since they no-till several fields, they equipped the planter with Martin's parallel-linkage row cleaners. Powered by a pneumatic system, they can allow them to float, or apply pressure to get the correct operating depth.
Related: Author Tom Bechman discusses the planter in the Around Farm Progress podcast
Since they apply liquid fertilizer with the planter, they've installed the Conceal fertilizer application system from Precision Planting. It allows them to place starter fertilizer on each side of the row.
They also installed Smart Firmers from Precision Planting on four row units. That will allow them to monitor moisture and temperature in the seed trench, plus organic matter and other factors. For closing wheels, they will run a pair of Yetter Polytwister closing wheels behind each row.
The Nugents have two big questions going into the 2021 season. How long will it take to get everything working properly? And will the added technology on this customized planter increase corn yields?
"We're excited to get it going and see what happens," Tom says.
About the Author(s)
Subscribe to receive top agriculture news
Be informed daily with these free e-newsletters
You May Also Like
---