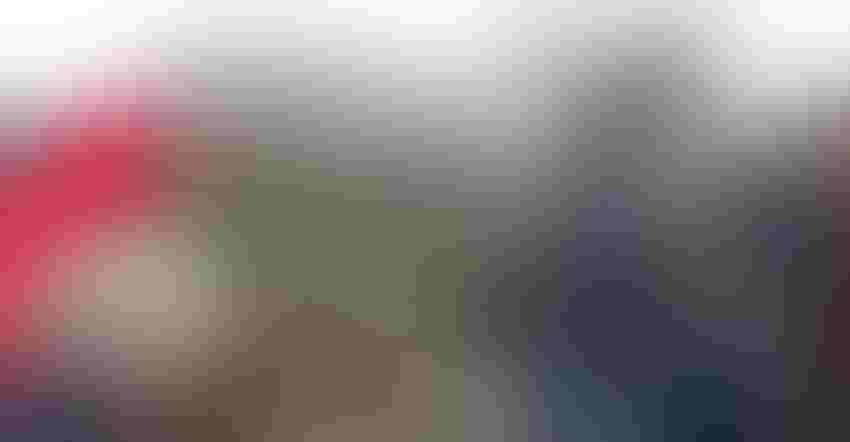 ANYTHING AND EVERYTHING: You never know what you might find at an auction! This scene is from an auction in southern Indiana, but there will be odd items at the Benton Central FFA auction, too.
If you have never attended the Benton Central FFA consignment auction and you live within driving distance of Benton County, you owe it to yourself to set aside April 1 and plan to be in the parking lot behind Benton Central High School by 9 a.m. eastern time. Benton Central High School is located on U.S. 52 between Otterbein and Fowler.
Amanda Mullins, Benton Central vo-ag instructor and FFA advisor, says local implement companies have pledged to consign some newer, larger pieces of farm equipment to the sale this year. As always, there will be all kinds of older farm machinery and a wide variety of items common to grain and livestock farms from local consignors. Landscape trees will also be sold at the auction. Titled vehicles are accepted. The only things not accepted are household items.
You not only have the opportunity to attend and buy items at the auction. You can also consign items for sale. Consignments are accepted from noon to 5 p.m. on March 28; from 8 a.m. to 5 p.m. on March 29 and March 30, and from 8 a.m. to 7 p.m. on March 31.  
This auction is billed as the largest benefit consignment machinery auction in Indiana. Over the past 42 years, Mullins says about $350,000 has been raised for FFA activities. In addition, the auction has supported "auction scholarships" ranging from $500 to $2,500 for 225 Benton Central graduates moving on to postsecondary education.
You can learn more by visiting bentoncentralffa.com or facebook.com/bentoncentralffa. You can also email [email protected], or call 765-884-1600, ext. 2164.
Auction tales
Here are just a few of the stories that give this auction character.
• More than 1,000 buyers register for the sale. Numbers have been that high, according to past instructors. Last year's sale was slightly under that number, but that's still a lot of buyers to keep track of! Until two years ago, all buyers' tabs coming in from the sales clerks working multiple rings went into an old wooden cabinet with cubbyholes for individual numbers. Mullins says they've now instituted a computer-based system.
• I bought what? This is a true story! One person a few years ago thought he was bidding on farm gates, and thought he had a real bargain at $7 per gate. Turned out he had really just bought an antique-looking device with two small motors. No one actually knew what it was. Being a good sport, he took it home. Best guess was that it was somehow used in old-fashioned corn cribbing, but no one ever figured it out for sure!
• Double take: Have I seen that old manure spreader before? One person bought a spreader, hauled it home, never used it, and brought it back to the auction the next year. Someone else bought it. Old-timers who have worked the sale for many years say this has happened more than once. In fact, some swear certain items have been through the sale more than twice!
Subscribe to receive top agriculture news
Be informed daily with these free e-newsletters
You May Also Like
---