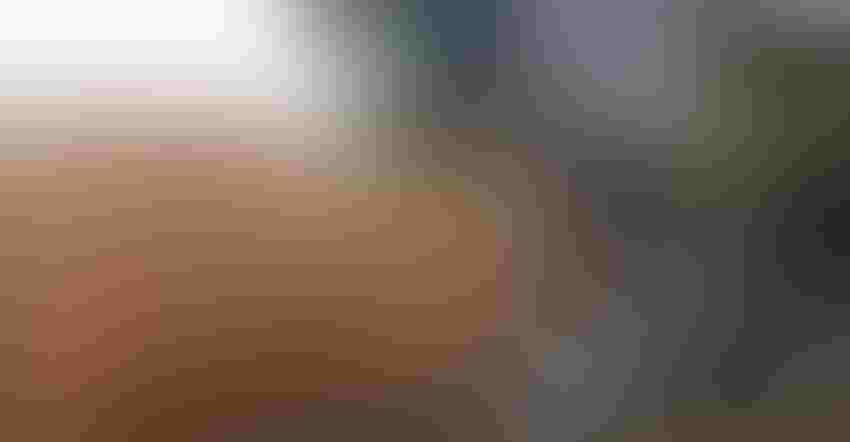 TRACK MACHINERY COST: Combine, tractor, planter and sprayer price tags can result in a big investment in machinery. Take time to calculate machinery ownership cost per acre.
Tom J. Bechman
As part of their long-term strategy regarding the adoption of new technology, crop farms need to evaluate the efficient use of machinery and equipment. Two commonly used benchmarks related to machinery and equipment are machinery investment per acre and machinery cost per acre. This article briefly describes the computation of these two benchmarks.
First, machinery investment per acre is computed by dividing total crop machinery investment by crop acres or harvested acres. This includes total investment in tractors, combines and other machinery. In regions where double-cropping is prevalent, using harvested acres gives a more accurate depiction of machinery investment than basing the calculation on just number of crop acres farmed.
Using various sources of farm management data, a commonly used crop machinery investment per acre benchmark is a value below $550 per acre. Machinery investment per acre typically declines with farm size. Also, if a farm faces serious labor or timeliness constraints, its machinery investment per acre may be relatively high. Having said that, given the potential trade-off between labor cost and machinery cost, a farm with a relatively high crop machinery investment per acre should have a relatively low labor cost per acre.
Machinery cost per acre
Second, machinery cost per acre is computed in a few steps. Start by summing depreciation, interest, property taxes, insurance, building expense, leasing, repairs, fuel and lubricants, custom hire, and rental expense. Then divide the resulting figure by crop acres or harvested acres. Interest should include both cash interest paid and an opportunity charge on machinery and equipment that is owned.
Again, in regions where double-cropping predominates, using harvested acres is preferable. Using various sources of farm management data, a commonly used crop machinery cost per acre is a value below $110 per acre.
In summary, consider computing and comparing your crop machinery investment and cost to the values noted here. If your values are relatively high, then try to evaluate why this is the case.
Compute and compare benchmarks for other cost items such as labor. Look at various benchmarks together as a whole to help better understand the current strengths and weaknesses of your operation. Then perhaps you can focus on areas where you might make improvements.
Langemeier is a Purdue University Extension ag economist and associate director of the Purdue Center for Commercial Agriculture. He writes from West Lafayette, Ind.
Subscribe to receive top agriculture news
Be informed daily with these free e-newsletters
You May Also Like
---