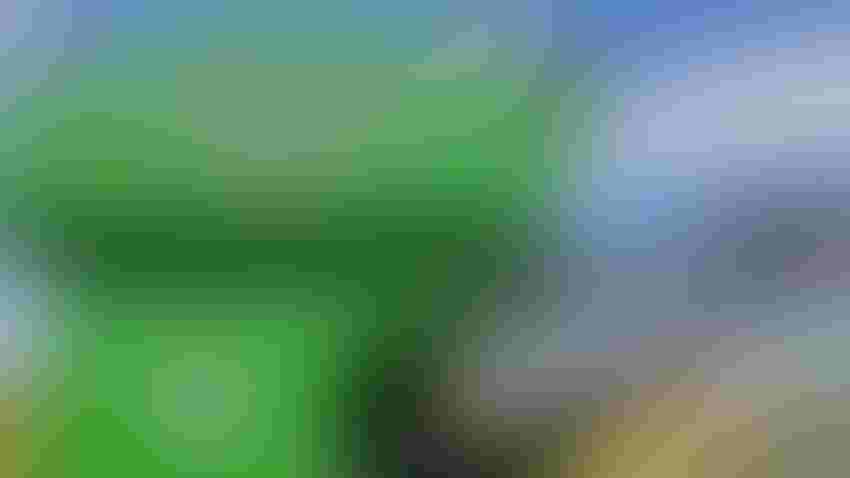 REMEMBER THE SEED TENDER: It's easy to park a seed tender in the corner of the shed and forget about it when it's not in use. Experts say which belting you use and how you maintain it impacts long-term performance.
Tom J. Bechman
"Out of sight, out of mind." Whoever said this the first time probably didn't have seed tenders in mind, but they could have. If you're like most people, you park your seed tender in the back of the shed and don't think about it again until you are ready to go to the field during the next planting season. Industry experts insist there are valid reasons to think about your seed tender more often, and to show it some tender, loving care.
"The first thing we suggest is that you know what type of belting is on your seed tender," says Michael Schroeder, head of product management for Continental, a company that makes cleated rubber belting. "There are options when it comes to belting, and which belting you choose can affect both how long before you must replace the belt, and how many maintenance issues you may see."
Many tenders use PVC belting, he notes. The cleats are laminated, or glued, onto the belt itself.
"Over time, these can deteriorate and come loose," Schroeder explains. Pieces can wind up in your planter box, and even an entire cleat could come loose and enter the system.
With rubber belts, cleats are part of the molded design, not separate from the belt, eliminating that issue.
"Rubber belting like this is fairly new to the ag industry, and we just want farmers to be aware that there is another option," Schroeder says. "Going with a rubber belt can result in fewer headaches long term."
Seed tender maintenance
The biggest key to keeping your seed tender working properly over time is to recognize that it needs annual maintenance, and give it the care it deserves, Schroeder advises. That means cleaning it thoroughly before you park it in the shed after the season, and pulling it out and doing preseason maintenance in the spring well before you're ready to use it.
"Cleaning thoroughly and keeping belting dry are keys for helping it last longer," Schroeder says. "Make sure dirt and chaff don't build up under the rollers."
It's important to clean and remove dirt and other material that can build up under the belt, Schroeder says. Applying water through the infeed hopper while the belt is running cleans the belt and other components like rollers and the inside of the tube, he adds.
If there are grease points, be sure to grease them at recommended intervals. Overall maintenance suggestions that apply to most other implements also apply to seed tenders.
In addition, if your model is self-contained and powered by a gas engine, remember to perform routine maintenance on the engine. That includes changing oil and checking air filters. Nothing is more frustrating than a small engine that won't start and run properly when you're counting on it.
For more information about rubber belting options, visit wccobelt.com.
Subscribe to receive top agriculture news
Be informed daily with these free e-newsletters
You May Also Like
---