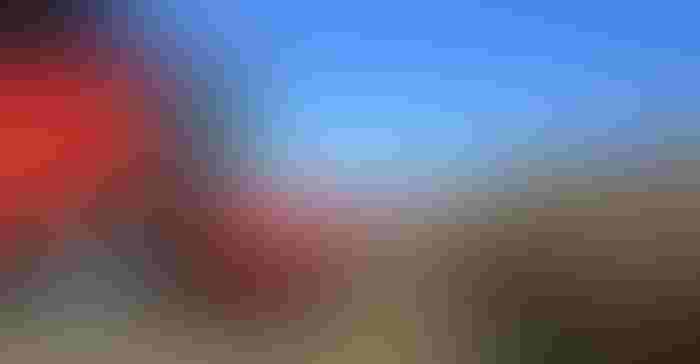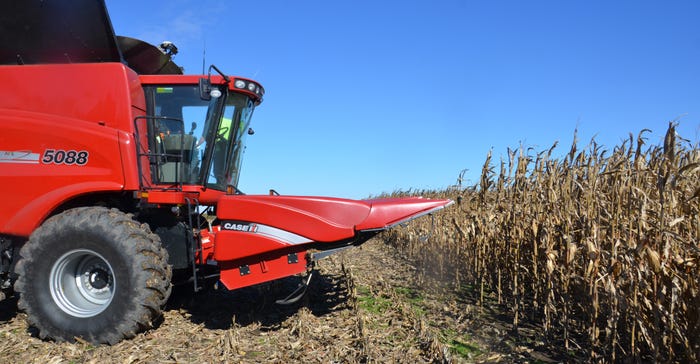 The farm crew at the Throckmorton-Purdue Ag Center near Romney, Ind., kept corn losses down to 1.3 bushels per acre, or 0.6%, while harvesting replicated plots at six different times over two years. That includes an average loss of more than 3 bushels per acre in December 2019 after a storm increased corn lodging from 2% to 40%. Remove that one harvest timing, and the loss drops to 0.9 bushel per acre, or 0.4%.
Bob Nielsen, Purdue University Extension agronomist, says you don't achieve those kinds of numbers without paying attention to detail before and during harvest. He cites those losses as very minimal.
One of the people in charge of maintaining, operating and setting the combine used in the study is Pete Illingworth, a farm crew member. The study was sponsored by Indiana Prairie Farmer and Purdue, with seed for the field-scale trials both years donated by Beck's.
The combine is a 2010 model Case IH 5088 with a six-row corn head. Illingworth attributes their success to two things: preseason and continued in-season maintenance of the combine, plus time spent tweaking settings once they're in the field.
"We start with basic settings recommended in the manual; then we look behind the machine on the first pass and tweak settings, if necessary," he says. "You learn some things about your machine over time, as well. You think you can always do better, and we continuously look for ways to drop those losses even more."
Illingworth acknowledges that his crew doesn't have a huge acreage to harvest like many people do, because a portion of the ag center is devoted to smaller, time-consuming research work. Still, he believes the benefit they gain in extra bushels of corn harvested and not left in the field compared to the amount of time they spend tweaking settings should be repeatable for larger operations that want to minimize losses and achieve peak performance from their combine.
The other factor Illingworth believes is important is maintaining a good relationship with your dealer and the repair people who work there. In his case, he works with Bane-Welker Case IH out of Wingate, Ind.
"The bottom line is, you don't know what you're leaving behind in terms of lost grain unless you take time to look," Illingworth says. "We have the machine ready, then start looking behind the combine on the very first pass and go from there."
For more details about how the Purdue crew gets top performance from their combine, check out the slideshow.
About the Author(s)
Subscribe to receive top agriculture news
Be informed daily with these free e-newsletters
You May Also Like
---