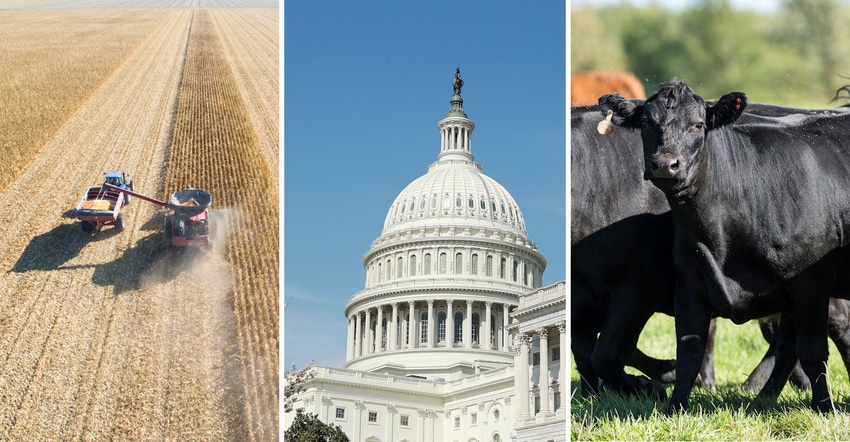 Missed some agricultural news this week? Here are seven stories to fill you in.
America falling behind on trade policy
A new analysis from the Corn Refiners Association reveals world competitors are surging ahead in setting the rules of the game for trade. While the U.S. has completed four trade agreements since 2010, China has entered into ten new agreements, Japan has entered into seven, the EU has entered into eight, and Canada has entered into eight. – Farm Futures
Iowa land values up 29%
The 2021 Iowa State University Land Value Survey shows the average value of an acre of Iowa farmland skyrocketed 29% over the past 12 months to $9,751/acre. This is the highest dollar value since ISU began surveying land values in 1941. However, the current value in inflation-adjusted terms are still lower than 2012 and 2013. – Iowa State University
Damaging storms across the heartland
Last weekend, a series of storms tore through the Midwest and South, causing major devastation in Kentucky. On Dec. 15, a wind storm brought gusts of more than 100 mph, severe thunderstorms and tornados to parts of the Great Plains and Upper Midwest.. – Reuters
Rising eat-at-home trend
After the pandemic ends, 92% of families plan to continue eating together at home at least as often as, or more often than they do now, according to new research.  This is welcome news to grocery stores, which during the first year of the pandemic benefited from a surge in sales. – Wisconsin Agriculturist
Ag groups call for travel restriction exemptions
More than 60 ag groups sent a letter to the Biden administration requesting that agricultural workers be exempted from travel restrictions from South Africa. Currently, restrictions prohibit individuals from South Africa due to omicron variant concerns. – Farm Futures
Corn Yield Contest results announced
The National Corn Growers Association released the winners of the 57th National Corn Yield Contest, including 27 winners in 9 production categories. The highest 2021 corn yield of 602.1684 bushels per acre was achieved by David Hula of Charles City, Va. – National Corn Growers Association
Grocers file lawsuit against Prop 12
A coalition of California restaurants and grocery stores has filed a lawsuit to block implementation of the new farm animal welfare law. The National Pork Producers Council has challenged California's right to impose standards on businesses in other states, but so far those efforts have failed. – ABC News
And your bonus…
Bring on the butter!
The Dairy Farmers of Wisconsin marketing board projects that U.S. consumers will buy 161 million pounds of butter this holiday season — enough to bake 11 billion butter cookies. Consumers have been buying more butter over the last decade. On average, Americans consume 6.3 pounds of butter per person each year. – The Farmer
About the Author(s)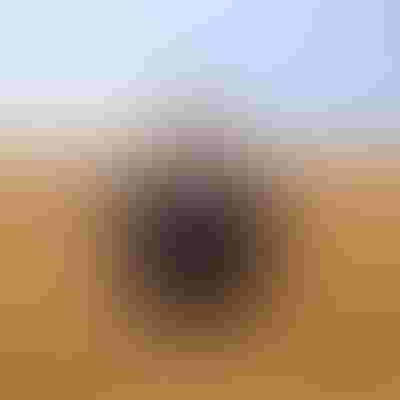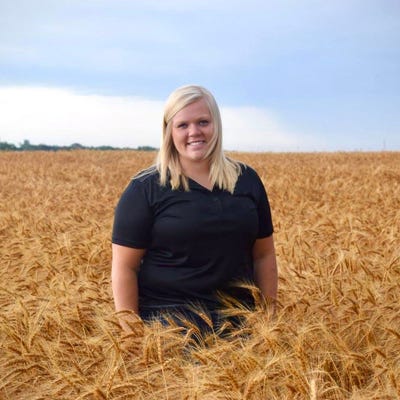 Content Producer, Farm Futures
Rachel grew up in central Wisconsin and earned a B.S. in soil and crop science from the University of Wisconsin - Platteville. Before joining the Farm Futures team, Rachel spent time in the field as an agronomist before transitioning to the world of marketing and communications. She now resides in northeast Iowa where she enjoys raising bottle calves and farming corn and soybeans alongside her husband and his family.
Subscribe to receive top agriculture news
Be informed daily with these free e-newsletters
You May Also Like
---