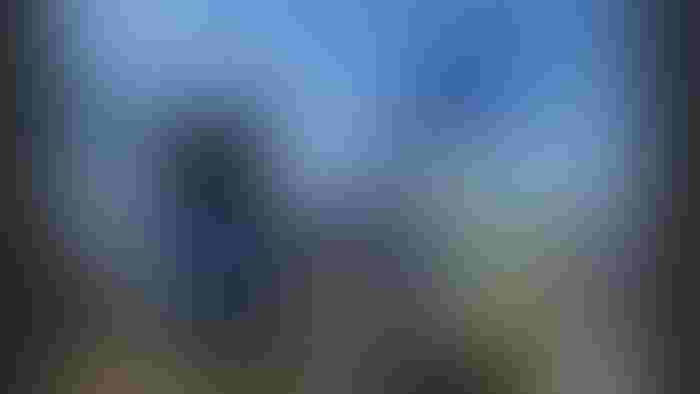 Maybe you are looking for a new tool to do some work in the field to make it more effective to obtain quick germination when you seed cover crops. Or maybe instead, you're treating seed or ready for a new seed tender. What products showed up at the recent fall farm shows that might interest you the most?
Farm Progress editors found several possible products for you to review. Once you identify the ones which interest you the most, use the information provided to follow up and learn more. Sometimes it is a website. Other times, it might be a person for you to call for more information. Companies work differently from each other, and some prefer you visit a website while others encourage calling with questions instead.
Here is a peek at some of the products you can learn more about in this product roundup,
M3 seed treater from My Yield. If you treat your own soybean seed to get the exact treatments you want on your seed, check out the new M3 seed treater from My Yield. It works off the same principles that bigger seed treaters use, but it's designed for a person who doesn't need a commercial-sized seed treater. It's also a good fit if you have a low-clearance shop that is not conducive to bringing in some of the bigger seed treaters with tall spouts and augers.
Salford 5056N and 7056N cover crop seeders. If you prefer vertical tillage and want to seed cover crops behind your rig in the future, one of these machines should be right for you. The 5056N and 0956N cover crop seeders are designed specifically to work behind Halo HSD and VRT vertical-till machines from Salford. If you have a 20-, 25- or 30-foot machine, the 5056N model seeder will work best with your unit. The 7056N fits like a glove behind 35- and 40-foot machines. Variable-rate seeding controlled from the cab is available.
Remlinger cover crop crimper. Remlinger moves into the crimper market for no-tillers wanting to crimp cover crops in the spring and plant green, instead of burning down the cover crop first. They will offer models from 5 to 20 feet wide. A folding, pull-type version will be available soon. Remlinger is also promoting this tool to people wanting to control weeds between solar panels.
Subscribe to receive top agriculture news
Be informed daily with these free e-newsletters
You May Also Like
---