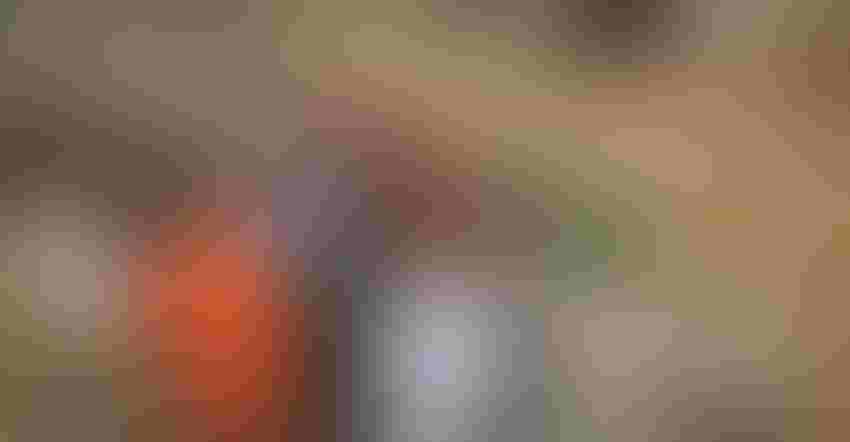 HARVEST: Combines rolled across the Farm Progress Show field demo acres Tuesday morning as visitors pressed in to see how well the combines — and heads — worked. Early word puts moisture at 25% to 28% and yield between 180 and 200 bushels on the 80-day corn.
By Austin Keating
UPDATE: The show is opening on time at 8 a.m. However due to rains, field demonstrations are canceled for Wednesday, Aug. 29. The staff is evaluating Thursday demonstrations.
The 2018 Farm Progress Show opened its gates on Tuesday to thousands of attendees in Boone, Iowa. While lightning forced the event to close early at noon, showrunners are optimistic the next two days of the show will run according to schedule.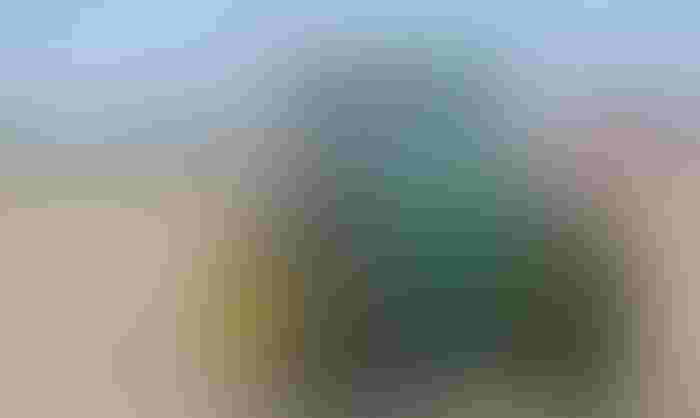 DRIVERLESS: The AutoCart from Smart Ag, integrated into a John Deere tractor, drives a mostly self-guided route along a demo plot at the 2018 Farm Progress Show.
"It's unfortunate, but it gives us a great chance to put the show together again tomorrow morning to be open for a good day Wednesday," says Matt Jungmann, national events director for Farm Progress.
The 65th annual Farm Progress Show features exhibits and field demos of the latest advances in agriculture, including — for the first time in the show's history — a company demonstrating an autonomous tractor. This is also the first year an Iowa Farm Progress Show includes demos of tile drainage installation. One-third of the 220-acre tile field is undergoing installation this year, and the rest is planned for the next two Iowa Farm Progress Shows.
"There are more exhibitors pulling out all the stops than ever before. We're almost to 600 exhibitors, and all the big guns are here. All the blue-chip companies are here putting on a good display," Jungmann says. "And the crowds on Tuesday, even with the forecast, were great. People still showed up to see all this."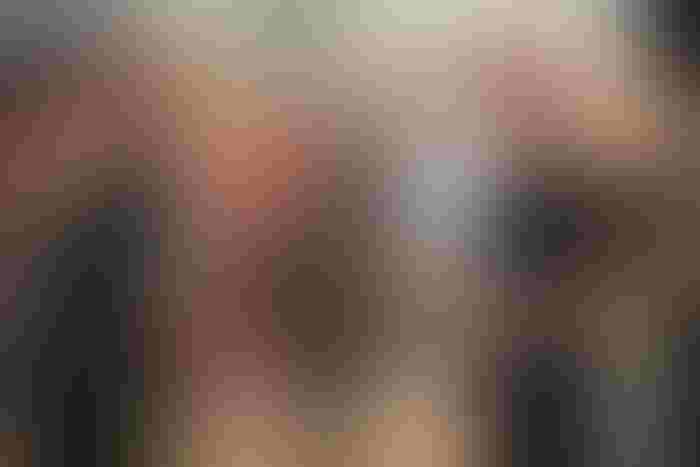 GOOD MORNING: The Iowa State Marching Band entertained crowds entering the show Tuesday, then played the national anthem to kick off the 2018 Farm Progress Show.
USDA Secretary Perdue to be at show today
Today, USDA Secretary Sonny Perdue plans to tour the site, starting at 9:30 a.m. in front of the John Deere Tent. He'll be joined by USDA Undersecretary for Farm Production and Conservation Bill Northey, an Iowa native and the previous Iowa secretary of agriculture. Eleven lieutenant governors plan to visit as well throughout the show.
"The show should go off as planned. The only thing that the storm probably affects for sure is maybe a few parking lots," he says.
The startup ag tech company Smart Ag showed a demo of its new driverless tractor system, AutoCart — which, as of now, can only be installed by select retailers on John Deere equipment — before the show closed early for the day Tuesday. Founder Colin Hurd says he's being approached by farmers eager for technology to address the decline in rural labor.
"In addition to a GPS guidance system, we're using a supercomputer, which is doing machine learning to detect and safely operate in its surroundings," Hurd says. "We're using a radar perception system, and then we're fusing all that information together to create a safe, unmanned operating system [to work] with their grain cart."
For more on the 2018 Farm Progress show, go to farmprogressshow.com. Show hours are 8 a.m. to 5 p.m. Wednesday and 8 a.m. to 4 p.m. Thursday.
Subscribe to receive top agriculture news
Be informed daily with these free e-newsletters
You May Also Like
---