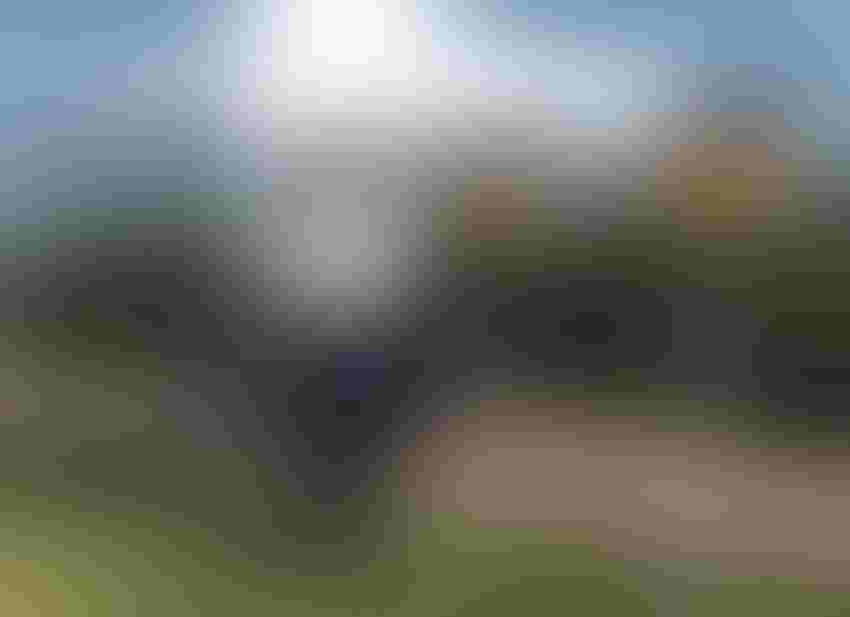 Nutrien agronomist Tim Moore speaks July 25,2019 at the annual Sunbelt Ag Expo Field Day in Moultrie, Ga.
Brad Haire
The Sunbelt Ag Expo Field Day will take place July 23 and draw agricultural scientists, Extension personnel and industry experts to provide insight on technologies and practices farmers use to put an edge on their operations, but the event will be a little different.
In response to a survey of vendors, researchers and past participants (and the gradual but positive reopening of the region in response to the COVID-19 pandemic), Sunbelt Expo Executive Director Chip Blalock said on June 8 he and his staff decided to move forward with a plan to deliver the field day.
"Attendees can still tour the Darrell Williams Research Farm July 23 and get useful information and do the tour from the comfort of their own vehicles, following a designated path," he said.
At each stop, typically 30, each visitor can listen to or watch a prerecorded segment hosted on the Sunbelt Ag Expo web site, app and YouTube channel using a smartphone. Researchers and vendors can choose to be in the field at their designated plots from 8 a.m. to 11:30 a.m. for question and answer opportunities with farmers.  
"We're just going to ask that they pull to the side of the path to have that conversation so as not to impede other visitors moving throughout the fields," he said.
The usual welcome reception and breakfast and lunch will not be served to attendees this year.
The expo farm is a working year-round operation. The crops planted, managed and seen growing during the field day will be harvested during the Sunbelt Ag Expo Oct. 20-22.
Extension Research
"We work to maintain the farm to be one of the premier places to conduct agricultural research in the Southeast to draw the land-grant specialists and industry representatives who want to benefit all row crop and forage farmers. Many growers do not have the resources, time or land to readily try a new variety or technology just on a whim. They need a good idea of how newer practices and developments might work on their operations, and they can come here and get that insight," said Cody Mitchell, expo farm manager.
University of Georgia Extension specialists for cotton, soybeans and peanuts conduct many research trials annually on the Sunbelt farm, looking at fertility, weed, disease and pest management, and the best varieties to use when and where on a farm.
Nutrien, which moved three years ago its Georgia division to Moultrie, Ga., where the Sunbelt Ag Expo is located, conducts large-scale plot studies on the Expo farm with its Dyna-Gro crop varieties, conducting fertility trials on corn, cotton, soybeans, grain sorghum and sunflowers and peanuts.
Bayer representatives will have DeKalb corn varieties on the farm. Pioneer will spotlight its popular varieties. Syngenta corn varieties will also be on display.
Cotton
Cotton genetics and variety packages continue to evolve with new technologies becoming more widely available and adopted by growers. The region's best cotton varieties, based on annual variety tests across the Southeast, will be at Expo this year.
BASF cotton experts will have Stoneville varieties. The Expo farm is part of Deltapine's New Product Evaluator program, and many of the same varieties grown at Expo are grown by farmers across the Cotton Belt as part of the NPE program. Americot has developed new varieties that have performed in the Southeast well, and several of their new varieties will be on display at the field day. Phytogen brand cotton has made a push in the Southeast in recent years and company representatives will highlight Phytogen varieties.
Subscribe to receive top agriculture news
Be informed daily with these free e-newsletters
You May Also Like
---