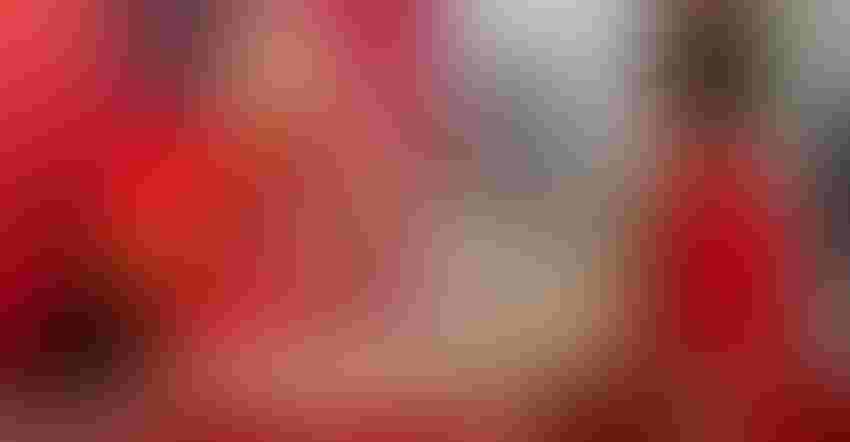 SEE IT, BELIEVE IT: At the 2018 Farm Progress Show, soil scientists will demonstrate the capacity of various soil types to capture water and how to manage them.
By Willy Klein
Farmers who use conservation practices know that it is possible to build healthier, more productive and more resilient soil simply by farming in ways that improve soil health.
"Farmers can make changes in management that increase profitability and increase environmental sustainability," says Marshall McDaniel, soil scientist and assistant professor in agronomy at Iowa State University. "These are not opposing, as some might think, but with the right management we can get both. Understanding soil biology is the key."
Lots of life living in the soil
Soil health is a combination of biological, physical and chemical properties impacting the function and productivity of the soil. Scientists at the ISU Tent will demonstrate soil properties during the 2018 Farm Progress Show, highlighting that soil is anything but an inert growing medium.
Visitors will see root growth in compacted and non-compacted soils, soil filtering for chemicals, and soil's ability to capture water. Since decomposition of crop residues is a key process regulated by soil biology, the decomposition of an artificial residue will be used to show biological activity of fields with different management practices.
Look for signs of soil health
To find signs of soil health, dig into the soil and examine the unearthed clump. Evidence of soil health is found in the presence of earthworms and their tunnels; granular soil structure that looks like cottage cheese or little BBs; and roots growing straight down, following pore spaces.
"Soil biology is the engine that drives most nutrient cycles, especially nitrogen, phosphorus and sulfur, and helps plants acquire these nutrients," McDaniel says. "Soil biota are also responsible for sequestering carbon in the soil. Their importance cannot be underestimated."
How healthy is the soil you farm?
McDaniel points to adding cover crops, animal manure, minimal tillage and crop diversity as management practices that favor soil health.
Managing for soil health is mostly a matter of maintaining suitable habitat for the myriad of creatures that comprise the soil food web.
By disturbing the soil less, diversifying soil biota with plant diversity, keeping a living root growing throughout the year and keeping soil covered as much as possible, soil function improves.
Klein is a communications specialist with ISU Extension and Outreach.
Subscribe to receive top agriculture news
Be informed daily with these free e-newsletters
You May Also Like
---