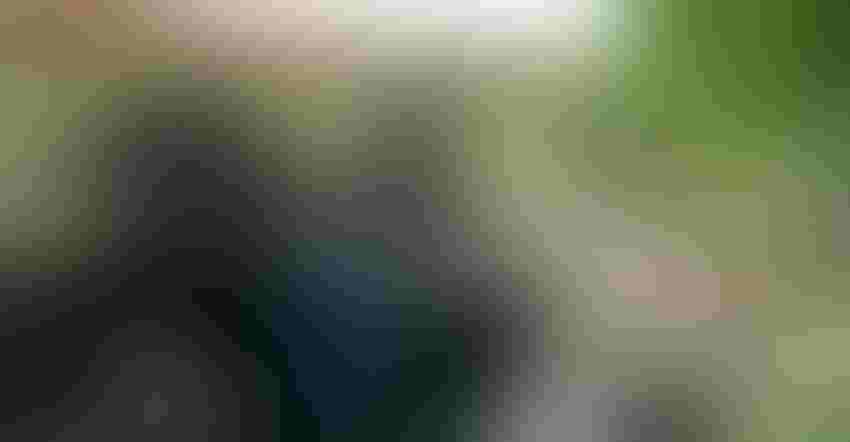 SATURATED BUFFER: Creating a saturated buffer begins with installing a control box and a distribution tile line between the field and buffer strip.
Kent Heikens, USDA
The Farm Progress Show will be held in Boone, Iowa, on Aug. 28-30. For more information, see FarmProgressShow.com.
By Willy Klein
Buffer strips aren't new to Iowa farmers. Iowa State University has been conducting research and advancing the science on buffers for years. But saturating a buffer with drainage tile water to remove nitrates from the water is a relatively new practice.
It's a practice being established and monitored by landowners and ISU as an effective and cost-efficient conservation practice leading to cleaner water. ISU is highlighting saturated buffers at this year's Farm Progress Show, Aug. 28-30 at Boone.
ISU is building on nearly 30 years of research using riparian buffers — strips of native perennials such as grass planted along the edge of streams. Research shows that riparian buffers effectively remove sediment, nitrogen, phosphorus and atrazine contained in water flowing off agricultural land. The question is, can they do more?
How saturated buffers work
Seven years ago, researchers Tom Isenhart, a natural resource ecology management professor at ISU, and Dan Jaynes, research soil scientist with USDA's Ag Research Service, initiated research to see if buffers could do more. They redirected part of the water leaving fields through tile lines into the subsoil of an established buffer strip to see if nitrates leaving the field would be reduced.
The researchers have found saturated buffers to be even more efficient at removing nitrogen than they expected.
"We have found that the buffers can take a substantial amount of tile flow, about 50% of tile flow from 2011 to 2017," Jaynes says. "On average, 83% of the nitrates in the water moving through the buffer is removed. On average, this is 160 pounds of nitrate-nitrogen that would otherwise be dumped into the stream each year."
To create the saturated buffer, a control box is installed in the field tile line after the line crosses the buffer. The control box is connected to a perforated drainage pipe laid parallel to the stream or ditch, which allows water to be moved into the subsoil of the buffer. Shallow groundwater levels increase, and nutrients are removed by plant uptake, denitrification and microbial immobilization.
The saturated buffer doesn't restrict drainage or adversely affect field work.
He estimates the installation of the saturated buffer, with equipment and tile work, costs a farmer about $5,000 and requires only a few hours to install.
Saturated buffers will be demonstrated just north of the ISU exhibit building in the On-the-Edge Conservation Station trailer during FPS.
Klein is a communication specialist with ISU Extension and Outreach.
Subscribe to receive top agriculture news
Be informed daily with these free e-newsletters
You May Also Like
---