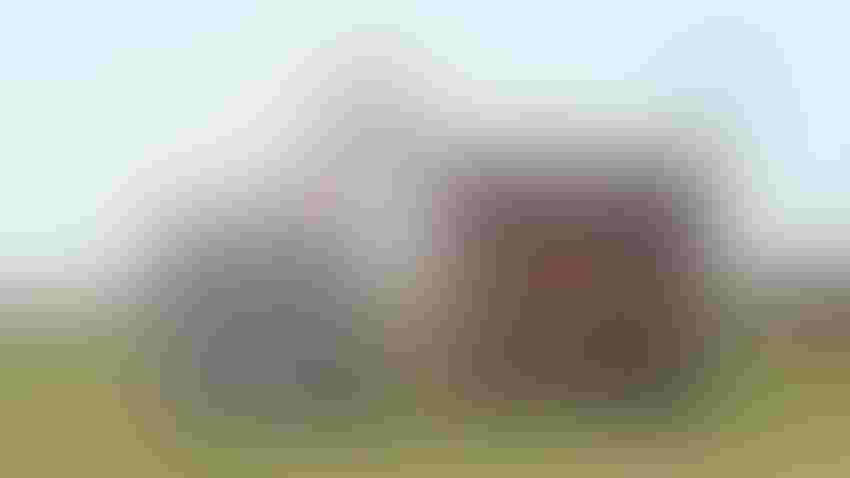 IT'S TIME: With harvest upon us and the deadline of Sept. 30 looming for expiration of the last farm bill, there are implications and considerations when farm bill passage is not on schedule.
Curt Arens
One of the challenges in writing a monthly column for Nebraska Farmer is the need to be timely and relevant, while fitting into a production schedule of one to two weeks' lead time between writing and web publication and four to five weeks for print.
Sometimes that precludes writing about topics that could come and go before print appears, and sometimes that limits the ability to make projections of what could happen in the coming weeks. This is not one of those times.
Is the farm bill late?
Federal farm legislation authorized in the Agricultural Improvement Act of 2018, or the 2018 Farm Bill, expires on Sept. 30. While there has been increased discussion and some legislative activity as of late (at least as of late August), there is not a finished product ready to be implemented at this point. What happens next and what it means can be an interesting discussion.
Not having a farm bill done on time is not a unique circumstance. In fact, it has become the norm. None of the past three farm bills (2008, 2014 and 2018) were completed on time before the previous farm bill expired.
Congress eventually completed the task and passed new legislation each time, but not before farm programs were left in limbo for some time amid discussion of a new bill, an extension of existing legislation or a reversion to something called "permanent legislation."
To add more complexity to the issue, not all programs included in the farm bill are affected in the same way by farm bill expiration.
Some programs have permanent authorization and mandatory funding and can continue to function regardless of the status of the farm bill. Crop insurance is a prime example and traces its authority to the Federal Crop Insurance Act.
Recent farm bills have included crop insurance as a separate title, and its full cost is included with budget estimates of farm bill spending, but the farm bills have only included amendments or additions to the crop insurance legislation and not the underlying authority.
The standing disaster assistance programs are another example of permanently authorized and funded programs. After years of ad hoc disaster programs, several standing programs were included in the 2008 Farm Bill.
While standing crop disaster assistance was eliminated in 2011, the other four agricultural disaster assistance programs — the Livestock Indemnity Program (LIP); Livestock Forage Disaster Program (LFP); Emergency Assistance for Livestock, Honeybees, and Farm-Raised Fish Program (ELAP); and the Tree Assistance Program (TAP) — were reauthorized in the 2014 Farm Bill with permanent authority and mandatory funding.
It's a SNAP
The Supplemental Nutrition Assistance Program, by far the largest share of farm bill funding, falls into another category of programs that have mandatory spending authorized in the farm bill, but they are technically funded through separate annual appropriations. As such, the operations for SNAP can continue as long as appropriations are made.
The commodity programs typically in Title I of the farm bill are authorized for crop years, not fiscal years. While the 2018 Farm Bill expires on Sept. 30 at the end of fiscal 2023, the commodity programs authorized in the 2018 Farm Bill run through the end of the 2023 crop year, the crop year being the year of harvest.
Thus, 2023 crops that enrolled in farm programs earlier this year would continue to be covered by programs such as Price Loss Coverage (PLC) or Agriculture Risk Coverage (ARC), with any payments ultimately made to producers in October 2024.
It is the 2024 crop that would not be covered by current commodity programs barring a reauthorization or extension of current legislation, and the first 2024 crop to be harvested would be milk on Jan. 1, 2024.
Thus, the phrase "milk cliff" or "dairy cliff" refers to the fact that commodity programs can continue functioning in the absence of a new farm bill for a while, but authority would run out first for milk at the new year, and farm policy would effectively fall off the cliff — reverting to "permanent legislation" dating to 1949.
Back to the future
That "permanent legislation" from the 1949 and 1938 farm bills is considered permanent because it was the last policy written without an expiration date. Every succeeding farm bill has suspended permanent legislation for the life of the bill but has never fully repealed it to date.
The threat of returning to permanent legislation is thought to ensure that a new farm bill will actually get addressed in Congress, as opposed to expiring and disappearing. Permanent legislation includes support prices for several basic (but not all) agricultural commodities at levels tied to price parity and supply control mechanisms.
While there are some proponents of the much higher support levels in permanent legislation, any in-depth analysis would generally find it technically infeasible, economically unsustainable and politically unpalatable. In fact, in January 2014, when farm programs actually did run off the cliff before new legislation could be passed, USDA was faced with the task of drafting rules to implement 1949-era farm programs.
Ultimately, the new farm bill came to fruition before rulemaking could proceed, avoiding the prospects and the questions of how 1949-era farm programs would work in the 21st century.
That leaves many other programs that technically expire at the end of their authorized life. Conservation program authority generally expires with the farm bill, and the Conservation Reserve Program is a leading example. While existing CRP contracts would continue in force, USDA's Farm Service Agency would not be able to enroll any new acres after Sept. 30, pending any extension or new legislation.
The other major conservation programs — the Environmental Quality Incentives Program (EQIP), the Conservation Stewardship Program (CSP), the Agricultural Conservation Easement Program (ACEP), and the Regional Conservation Partnership Program (RCPP) — would generally expire with the farm bill as well, except that they were extended through September 2031 as part of the Inflation Reduction Act of 2022 — when almost $20 billion of new funding was added for climate-smart practices and incentives and the extended time frame was established to facilitate the increased funding.
Many other programs could come to a standstill if the farm bill expires without a replacement in hand. From trade to research, energy, specialty crops and other programs, the ability and funding to continue many efforts past Sept. 30 is dependent on extended or renewed authority.
Not an easy path
While the implications of farm bill expiration can vary from program to program, the general conclusion would remain that living with an expired farm bill is neither easy nor preferable. There may effectively be a grace period for some programs until the end of the year, but the expiration date still signals the necessity to get something done.
That won't make it any easier, as continuing debate over food assistance spending for SNAP hobbled the debt ceiling bill earlier in the year, the appropriations bills discussed over summer and most likely the farm bill debate yet to be completed.
Ultimately, Congress and the president will need to act as time runs short. That could mean the path of least resistance is a simple one-year extension or a mostly status-quo reauthorization of current legislation before the new year. We will have to wait and see.
Lubben is the Extension policy specialist at the University of Nebraska-Lincoln.
Subscribe to receive top agriculture news
Be informed daily with these free e-newsletters
You May Also Like
---