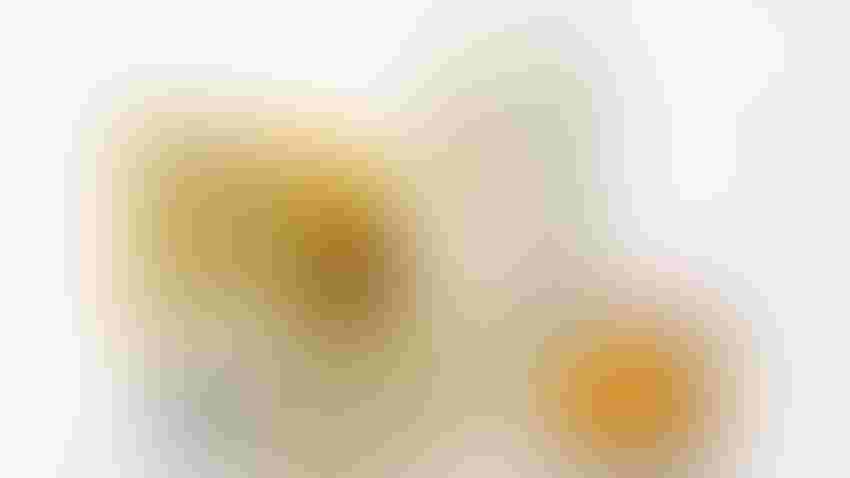 Jeffrey Coolidge/Getty Images
A new National Milk Producers Federation report is calling on the Food and Drug Administration to consider new science on dairy fats when formulating its next Dietary Guidelines for Americans. In its Summer 2023 Regulatory Register, the NMPF argues that studies shorter than 12 weeks should be included with data FDA will use when crafting new guidelines. The federation also contends that dairy milk and plant-based alternatives should not be grouped together for the same evidence review. 
The report strongly cautions against assuming the health impacts of milk can be applied to plant-based alternatives. Milk producers would also like FDA to emphasize dairy's role in health equity through products like lactose-free and low-lactose milks.
NMPF submitted their comments to FDA earlier this summer when making recommendations for draft protocols to be used by the Dietary Guidelines Advisory committee. That committee will work to craft the next set of dietary guidelines in 2025. The next public meeting on the process is slated for Sept. 12 and 13.
Voluntary labeling guidelines not enough
The NMPF report also reiterated its demand for FDA to change proposed labeling guidelines for plant-based beverages being marketed as "milk." According to the report, voluntary FDA guidelines have proven to be undependable. NMPF continues to push for the DAIRY PRIDE Act, which would require FDA to prohibit non-dairy items from using traditional dairy terms.
"For far too long, plant-based beverage manufacturers have blurred well-defined standards of identity to inappropriately and unfairly capitalize on dairy's nutrition benefits while FDA has ignored its enforcement obligations," NMPF president and CEO Jim Mulhern says.
In addition to plant-based beverages, NMPF raised concerns about synthetic products also using dairy terms. In a June 26 letter to FDA, Mulhern called out synthetic "milk" producer Bored Cow, which currently sells a product called "animal-free diary milk."
"Bored Cow's product takes water and adds what we believe to be one unidentified, lab-engineered 'whey protein' along with a highly processed concoction of food additives, preservatives, oil, sugar and several added vitamins, and claims to have created 'animal-fee dairy milk,'" Mulhern says. "It is baseless, preposterous and absurd to call the resulting product milk."
Mulhern added FDA should act now in the interest of public health before what he calls is a "misleading labeling charade" gets out of hand.
Subscribe to receive top agriculture news
Be informed daily with these free e-newsletters
You May Also Like
---