Ag groups endorse SAVE Act
Ag groups endorse SAVE Act
Bipartisan bill aims to protect common food, beverage names.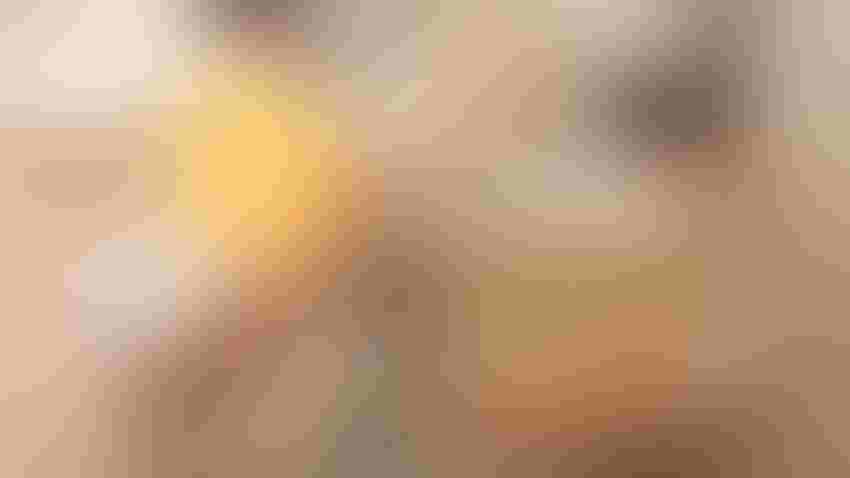 Multiple agricultural trade organizations are pushing Congress to approve the Safeguarding American Value-Added Exports Act introduced both the House and the Senate. Known as the SAVE Act, the bill would amend the Agriculture Trade Act of 1978 to define common names for agriculture commodities, food products, and marketing terms.
Supporters say legislation is needed to protect American food products from unfair trade practices by other countries. They are especially concerned by European Union policies restricting the use of certain geographic specific terms. For example, cheese sold as "Roquefort" may only be made in certain parts of France. Only whiskey made is Scotland can be sold at "Scotch."
Despite this, other common products named for places like bologna, parmesan or chateau can be made anywhere. Many fear E.U. authorities could look to change this, potentially blocking certain American products from being sold in international markets.
"By exploiting valid geographical indication protections, global competitors have for decades tried to limit competition, block imports, and restrict American-made products from being able to use common food and beverage names," Senate co-sponsor John Thune, R-S.D., says. "I'm proud to lead this effort in the Senate to help level the playing field for U.S. producers by ensuring they can use common food names and preserve and expand foreign market access for their products."
Joining Thune in introducing the Senate bill were Sens. Tammy Baldwin, D- Ill., Roger Marshall, R- Kan., and Tina Smith, D- Minn. Sponsors of the House version of the bill included Reps. Dusty Johnson, R- S.D., Jim Costa, D- Cal., Michelle Fischbach, R- Minn., and Jimmy Panetta, D- Cal.
"The lack of strong action by previous administrations has allowed the European Union to misuse and abuse its geographical indications, hurting U.S. exporters in several markets," Jaime Castaneda, Executive Director of the Consortium for Common Food Names said. "This new emphasis on protecting common names is a much-needed step in the right direction to ensure that our producers can sell their products in markets around the world."
In addition to the CCFN, several other agriculture trade organizations have expressed their support for the SAVE Act including U.S. Dairy Export Council, the National Milk Producers Federation, the American Farm Bureau Federation, the North American Meat Institute, the USA Rice Federation, the National Council of Famer Cooperatives, the National Association of State Departments of Agriculture and the Wine Institute.
National Milk Producers Federation President and CEP Jim Mulhern believes that when the right to use common cheese names is stripped by foreign governments the harm ripples through the entire dairy supply chain. He thanked bill sponsors for attempting to address the issue through bipartisan legislation.
"This legislation will raise the ambition of the U.S. government to preserve the rights of U.S. dairy producers to continue using cheese names long established as generic," Mulhern said. "We look forward to continuing to work with USDA, USTR and our allies in American agriculture to ensure that U.S. dairy farmers and cooperatives can compete on a level playing field around the world."
Subscribe to receive top agriculture news
Be informed daily with these free e-newsletters
You May Also Like
---