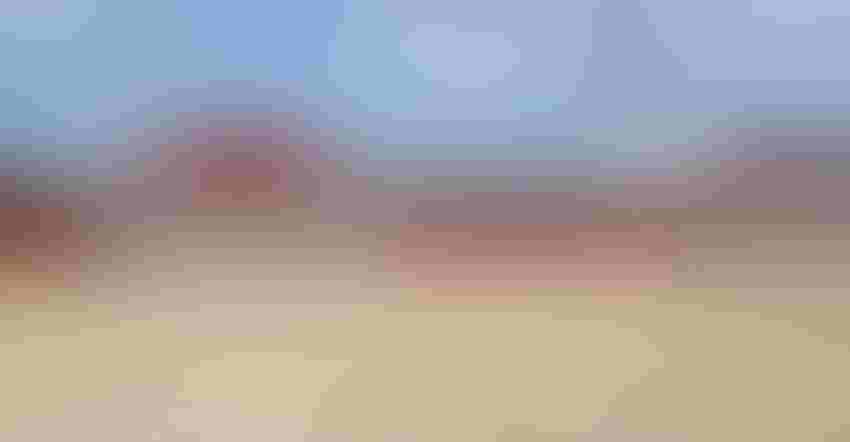 EXTRA REVENUE? If adding a person allows you to expand into raising hogs, chickens or turkeys on contract, the change could generate more revenue.
Tom J. Bechman
Results from a recent Ag Economy Barometer survey indicated that about 60% of those surveyed thought that this was a good time to bring a new generation into a farming operation. In addition, about 50% of those surveyed indicated that their farm was going to grow in the next five years. 
We explored how much extra revenue it takes for two people to be in a farm operation instead of one in an earlier article. Let's look closer at some of the practical implications of expanding the number of people in the operation.
Because of the new skills they are bringing to the operation, will adding a new operator or employee increase gross revenue? The answer is multi-faceted. 
As a farm is bringing another person into the business, whether that be another operator or employee, it is important to think about what skills the new individual has that will augment your farm's competitive position.
For example, will the new person enable your farm to keep more accurate and updated records, or generate financial statements and key performance measures? Will the new person help train and supervise employees, or help the farm develop a marketing plan that evaluates the use of forward contracts, futures contracts, and options? If so, those benefits could increase efficiency and perhaps add revenue or decrease costs, or both.
Other options  
Another way to possibly increase revenue, without expanding acreage or owned livestock numbers, is by more extensively utilizing the current asset base. This includes machinery, buildings and land. 
For example, could your farm increase gross revenue by growing seed soybeans or non-GMO soybeans on a portion of your acres?  Would it be possible for your farm to enter a production contract to finish hogs or produce eggs? A new operator or employee may make these options more feasible.
Of course, one of the primary ways that a farm could increase gross revenue would be to increase acres or number of owned livestock on the farm. Maybe a farm is having difficulty getting tasks done in a timely fashion. By adding person, it may be possible to perform tasks in a timelier fashion and expand the size of the farm, thus increasing gross revenue.
In addition to examining the increase in gross revenue resulting from another employee or operator, it is important to evaluate whether assets are used more efficiently. How can you evaluate whether the addition of another person enabled your farm to more efficiently utilize assets? 
As you might expect, there is a financial performance measure, the asset turnover ratio, that helps you ascertain whether assets are used relatively more efficiently. To compute the asset turnover ratio, divide gross revenue by average total assets. Adding an additional person should increase the asset turnover ratio. 
Whether it improves profitability, as measured using the operating profit margin, would depend on whether the cost of adding the person is outweighed by additional revenue generated by the addition of this person.  For more information pertaining to financial performance measures, check the website for the Center for Commercial Agriculture at ag.purdue.edu.
Langemeier is a Purdue University Extension ag economist and associate director of the Purdue Center for Commercial Agriculture.
Subscribe to receive top agriculture news
Be informed daily with these free e-newsletters
You May Also Like
---