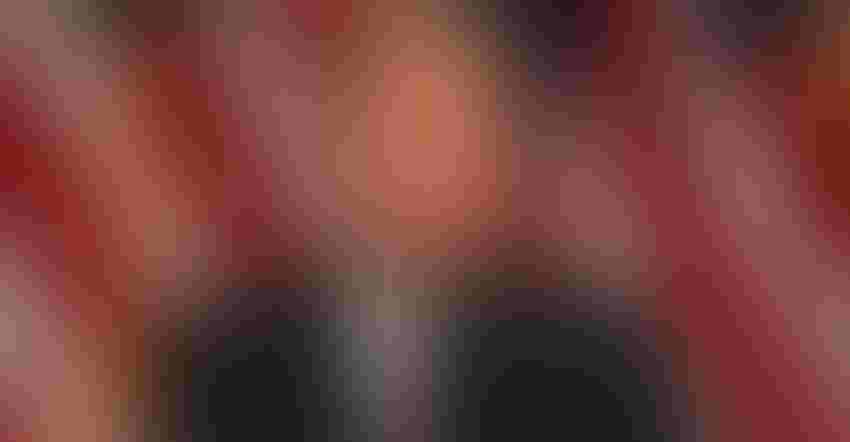 ADDRESS: President Donald Trump is scheduled to address the membership of the American Farm Bureau Federation during the closing session of its annual convention on Jan. 8.
Mark Wilson/Getty Images
Every year, the American Farm Bureau Federation invites the sitting president to its annual convention. This year, President Donald Trump said yes.
For the first time since George H.W. Bush in 1992, a sitting president will address the AFBF membership, meeting Jan. 5-10 in Nashville, Tenn. Says Mace Thornton, AFBF communications director, the invitation just seemed to gain traction this year with Trump's team.
Thornton points to the recently passed tax reform bill, largely favored by AFBF, as a possible backdrop for Trump's speech, scheduled to occur during the Monday morning general session.
"It really is the president's recognition that farmers, ranchers and rural communities are really vital to the success and prosperity of the nation," Thornton says. "The fact that he'd take time out of his schedule to come talk to farmers and ranchers at our meeting is a very positive thing."
And although Thornton doesn't yet have many details or specifics from the White House team, he understands that the president's speech will focus on economics and may shed light on his new Interagency Task Force on Agriculture and Rural Prosperity. USDA Secretary Sonny Perdue is heading that task force, and Thornton suspects AFBF membership might hear more details about its inner workings and perhaps an announcement about additional provisions.
There's no indication the president will address trade in general or the North American Free Trade Agreement in specific, though Thornton says AFBF has taken every opportunity to communicate the importance of trade with members of the Trump administration.
"All along, we've been very clear about the fact that we would like to see the gains we've seen from the beginning of NAFTA continue and be locked in," he says. "Sonny Perdue has been communicating that message as well. Agriculture is very dedicated to seeing NAFTA carried forth in a very positive light."
Thornton hopes AFBF President Zippy Duvall will have a chance to speak with the president, potentially backstage before or after his speech. 
Perdue is scheduled to speak on Monday, though timing is still being worked out in relation to Trump's speech. Lawrence MacAulay, Canada's ag minister, will also be at the convention.
And if you're planning to attend? Get there early and be patient, Thornton advises. Security will be ramped up compared to previous AFBF conventions, and seating capacity will be limited. His team is looking to secure additional overflow rooms where members can watch a live video presentation if they aren't able to get in the main hall.
"This will be one of the bigger conventions in the past 10 to 20 years," Thornton says. "People want to come to hear the president."
Subscribe to receive top agriculture news
Be informed daily with these free e-newsletters
You May Also Like
---