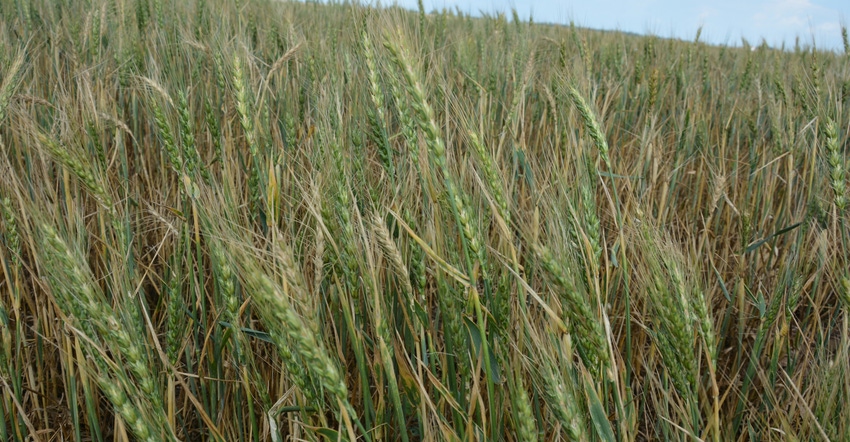 BETTER OR WORSE: Weather challenges and policy challenges were the story of 2018, but taking a look at the numbers reveals that the farm economy is a mixed bag of gains and losses.
Are farmers better off today than they were a year ago? How about 2 years ago? Dare we move it further back, like 6 or 8 years ago?
Now that 2017 is officially in the books, it pays to take stock of activities and determine how well the farm business is performing.
If we let feelings determine the level of optimism, rather than allowing for the facts to speak for themselves, the choice may likely be, "yes, we are better off."
At best, the answer may likely be a mixed bag where some components of business are faring better than others. A good source to begin a search for data is the USDA-ERS website, providing the latest information available.
Kansas is ranked 7th in the nation's farms, according to cash receipts. The top five categories are cattle and calves, corn, soybeans, wheat, and grain sorghum. Receipts rose from nearly $13 billion in 2008 to almost $16 billion in 2017.
Charts showing farm assets, debt and equity reflect a rather healthy balance sheet, though trends in real estate debt shows increasing levels of borrowing while non-real estate debt rises at a much lower rate. Incidentally, there has not been a major downward correction since the farm financial crisis in the 1980s.
Looking back over the last decade, net farm income has been on a roller coaster ride, rising from just over $60 billion to over $120 billion, eventually projected to fall almost back to where it began ten years earlier.
In her 3rd quarter, 2018 review for the Kansas City Federal Reserve, economist Courtney Cowley reports a 50% decline in farm income since 2013, while operating loans rose by nearly 60% and working capital declined by more than 60% (See Chart 2).
Lower repayment rates for Kansas farms peaked in 2016 before declining in 2017, but remain at higher levels than prior to 2013 (See Chart 3, Panel A). Declining repayment rates are the subsequent result of this correlation, as reported by lenders. Go online to download the report.
Trade war not helpful
On the political front, the two-year long trade war with the rest of the world has not been helpful by any stretch of the imagination. It could not have come at a worse time as financial stress on the farm was already showing signs of further deepening the crisis.
The negative economic impact of cancelling American involvement in TPP negotiations has yet to be fully understood. Plus, the remaining countries participating in the agreement are in the process of ratification, while American agriculture remains on the sidelines and our investment in man-hours and finances is lost. We also will lose billions of dollars in lost trade every year the agreement remains in effect, thanks to a market distorted by trade barriers.
And then, there are other important issues such as a renegotiated "NAFTA" agreement yet to be ratified; immigration; migrant labor; and the "wall." We also must deal with North Korea and the nukes; South Korea and trade; Saudi Arabia and human rights; and all that those entail. Not to mention the newly elected Congress and a new Democratic Party majority in the next session in the House; ongoing special counsel investigations; and alleged collusion with Russia in the 2016 election. And finally, increasing political partisanship that threatens to undermine institutional democracy.
Are we better off than a decade ago? The simple answer is, "yes, maybe." The more complicated, likely answer will be, "yes, but," while we wait on the sidelines to see how this nasty trade war and related issues affect our core business, for better or worse.
Penner is a Marion County farmer and past president of the National Association of Wheat Growers. His email is [email protected].
About the Author(s)
Subscribe to receive top agriculture news
Be informed daily with these free e-newsletters
You May Also Like
---