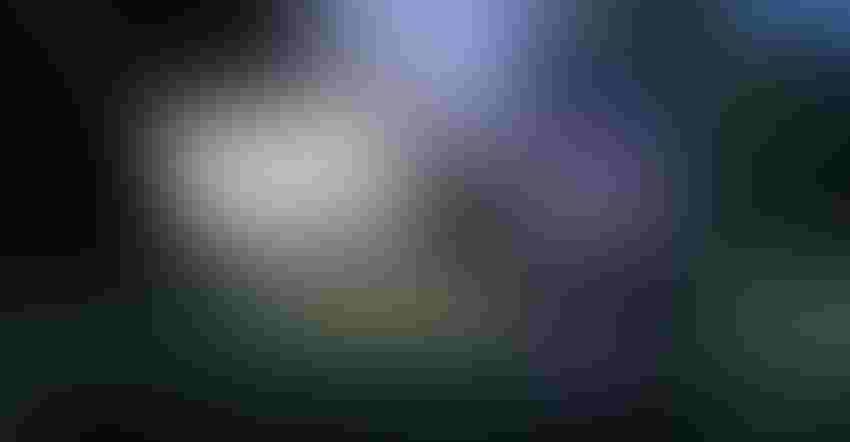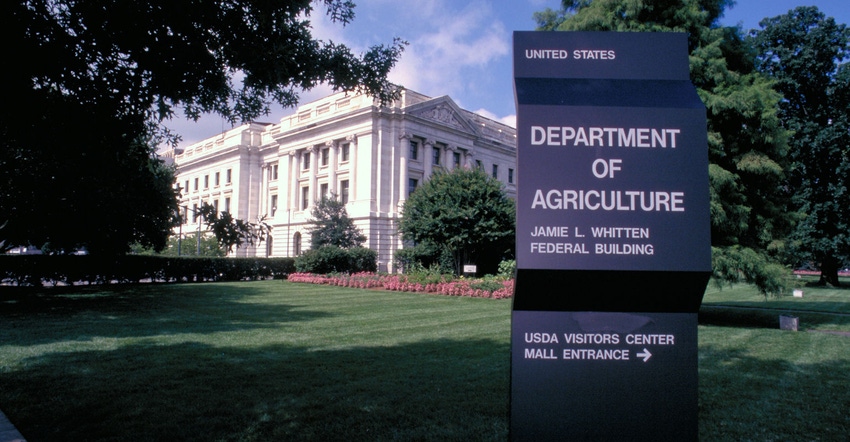 UNDERSECRETARIES CONTINUE DIVERSITY: Ag Secretary Tom Vilsack continues to fill his undersecretaries with a diverse set of nominees from across the country with naming of Dr. Holmes Wilkes, a career NRCS staffer, to serve as the undersecretary of natural resources.
USDA
As a result of unanticipated difficulties with the launch of USDA's new Export Sales Reporting and Maintenance System, USDA's Foreign Agricultural Service reported at the end of August that it would be forced to temporarily revert to the legacy system while it worked to fully resolve the issues with the new system. At the time FAS said it would be unable to publish weekly export sales data on Thursday, Sept. 1 or Thursday, Sept. 8, but expected to resume regular reporting on Thursday, Sept. 15.
"Since the system relies on data submissions by exporters, FAS is working closely with individual exporters to ensure that past, current and future export sales data are accurate. Our staff will continue to conduct outreach and provide support to both data reporters and data users in anticipation of the re-launch of the new system," USDA Foreign Agricultural Service Administrator Daniel Whitley explained in a statement.
However, the leading Republican on the Senate Agriculture Committee, Sen. John Boozman, R-Ark., sent a letter to Ag Secretary Tom Vilsack criticizing the agency for the missteps, blaming USDA's focus on the Biden administration's political goals rather than day-day-day functions.
"From a stakeholder perspective, this misstep suggests USDA's senior leadership is not attune to the department's important, day-to-day functions. I strongly encourage you to ensure that senior USDA leadership does not put the administration's political agenda ahead of the department's fundamental mission, which is to provide stability to U.S. agriculture and its stakeholders," Boozman wrote.
Whitley notes FAS recognizes the impacts of the problems that arose from this rollout. "Despite the measures taken over many months to transition to the new system, we understand that further action is necessary to ensure credible and accurate data reporting. We are working to resolve the problems and are committed to keeping our stakeholders informed as we do so," Whitley notes in an Aug. 31 update.
"Data integrity, credibility, and transparency are top priorities for FAS. The timely and accurate reporting of agricultural export sales data is vital to effectively functioning markets," Whitley states. "The new Export Sales Reporting and Maintenance System is designed to assure data security and availability. It will also provide a platform for future automations and enhancements that benefit both data reporters and data users."
Boozman says this unforced error was costly and avoidable.
"While I appreciate the need to modernize outdated systems, the decision was made to launch a new reporting system before properly training reporting entities and proper testing for technical glitches. As a result of what some suggest was a hurried decision to launch, U.S. and world traders are now limited in price discovery for many commodities for a duration of three weeks, notably at the beginning of the marketing year for corn and soybeans. I am concerned about how this will impact global food price volatility in a time of high inflation and food supply challenges with Russia's invasion of Ukraine and worsening crop conditions in the U.S. and abroad," Boozman wrote in his letter September 7.
Boozman requested within 10 days a detailed plan from USDA for the outreach, education and training of reporting entities and other key stakeholders as well as a timeframe for the future roll out of the new system.
Boozman says he anticipates that USDA will provide the personnel at FAS with the resources and support they need to fix the issue and properly vet the new system before an additional attempt to relaunch.
Subscribe to receive top agriculture news
Be informed daily with these free e-newsletters
You May Also Like
---