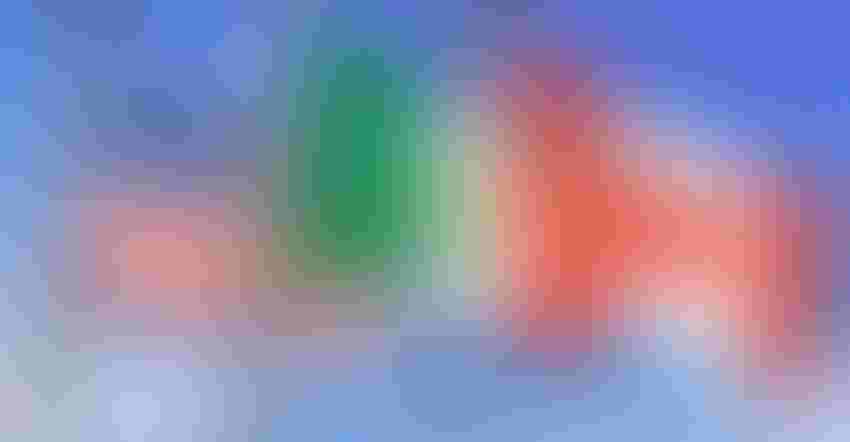 Marc Bruxelle/ThinkstockPhotos
by Josh Wingrove, Andrew Mayeda and Eric Martin
After three months of talks, the U.S., Canada and Mexico remain miles apart on a deal to update the region's flagship trade pact.
The NAFTA round ended Tuesday in Mexico City with negotiators failing to finalize new agreements on even minor sections of the pact. In some of his bluntest remarks since the talks began, U.S. Trade Representative Robert Lighthizer said Canada and Mexico aren't "seriously" engaging on some key areas to overhaul NAFTA. He made clear the U.S. won't accept a deal that doesn't shift trade flows in the U.S.'s favor. 
"While we have made progress on some of our efforts to modernize NAFTA, I remain concerned about the lack of headway," he said in a statement on Tuesday. "Absent re-balancing, we will not reach a satisfactory result."
A heavy workload lies ahead to resolve differences over hard-line U.S. proposals shot down by Mexico and Canada in talks scheduled through March.
"They really need to be much further along than this, and I'm concerned that this negotiation is on the verge of stalling out," said Phil English, a former Republican congressman who's now a senior adviser at law firm Arent Fox in Washington. He expected U.S. negotiators to have moderated proposals to a "sweet spot" by now. "I'm very concerned that this growing inertia on the big issues is creating an environment that will lead to bad results." 
The trio of political leaders at the helm of talks skipped this round, lowering expectations for major developments. They also aren't expected to attend smaller sessions between now and the sixth full round scheduled for Jan. 23-28 in Montreal.
Unresolved Issues
A U.S. government official, speaking on condition of anonymity in Mexico City, said they didn't consider it a setback that no new chapters were closed this round and said it's still possible to reach a deal by March. The official criticized Canada and Mexico for not presenting counter-proposals on several issues those countries consider to be non-starters, in the latest sign of frustration.
"Chief negotiators reaffirmed their commitment to moving forward in all areas of the negotiations, in order to conclude negotiations as soon as possible," the countries said in a joint statement.
A list of revised U.S. negotiating objectives published Friday hinted at wiggle room, seeking "periodic" review of the pact, something Canada and Mexico could probably live with. Privately, the U.S. is still pushing for a full sunset clause that would terminate the pact after five years unless the parties agree to extend it.
There was virtually no movement on the U.S. proposals on autos, dairy and scrapping dispute panels -- all highly opposed by Canada and Mexico. There also wasn't progress on government contracts -- Mexico gave its own tit-for-tat proposal to cap access to its procurement projects after the U.S. proposed something similar. The U.S. official said Mexico's suggestion didn't move the dial much.
Mexico plans to put together a counter-offer to the U.S. cars proposal but first needed to try to understand the technical details and reasoning behind the American plan, which it did in this round, Economy Minister Ildefonso Guajardo told reporters Tuesday night. The current proposal from the U.S. appears impractical and inefficient for the industry, he added. Mexico is open to helping the U.S. achieve its goal of re-balancing trade, as long as it's through an expansion of exports and not limitations on trade, Guajardo said.
"It's a negotiation with a high degree of complexity, but we're working through it, and at some point we will find spaces for a landing that serves everyone," Guajardo said.
Guajardo said that negotiators have made significant progress on topics including digital commerce, food safety measures and the environment, and that work on some of these issues could be concluded at any time, including between official negotiating rounds. Much of the technical work has been done, and wrapping up topics requires the political will of the three nations, he said.
'Cannot Agree'
Canadian officials warned this round that there will be no NAFTA deal if the U.S. doesn't back down on some issues.
"Significant differences remain on some key areas," Canadian Foreign Minister Chrystia Freeland told reporters in Ottawa. She cited progress on the topics of telecom, digital trade and sanitary rules and said she expects a "positive outcome." 
"There are some areas where more extreme proposals have been put forward, and these are proposals that we simply cannot agree to," she said, citing the autos proposal and later criticizing the sunset clause. "I've been married for 19 years. When my husband asked me to marry him, he didn't say every five years we're going to check whether we want to get divorced or not. I don't think that is really a good foundation for a lasting relationship."
Two-on-One
Much of the talks have pitted the U.S. against the other two. "Canada and Mexico are working very closely together," Canada's lead negotiator, Steve Verheul, said Monday. "We have a lot of issues in common." Verheul warned U.S. stakeholders to speak up to salvage the deal. The U.S. Chamber of Commerce is doing that while Congress is growing more vocal, too.
Looming over the talks are Trump's repeated threat to withdraw from the pact if he doesn't like the new terms. Any country can leave after giving six months' notice.
Scotiabank Deputy Chief Economist Brett House said Tuesday the U.S. positions detailed in Mexico made a March deal less likely -- but that doesn't "increase in any way the likelihood that NAFTA is scrapped."
He sees ample gray area: Trump could give notice of withdrawal and not follow through, or could try to withdraw and meet resistance from Congress. House sees a 20% chance of a deal by March, "and a much higher likelihood of them muddling through a zombie-like period for the rest of the year and into 2019." 
--With assistance from Greg Quinn.
To contact the reporters on this story: Josh Wingrove in Mexico City at [email protected]; Andrew Mayeda in Mexico City at [email protected]; Eric Martin in Mexico City at [email protected]
To contact the editors responsible for this story: Sarah McGregor at [email protected]
Brendan Murray
© 2017 Bloomberg L.P
Subscribe to receive top agriculture news
Be informed daily with these free e-newsletters
You May Also Like
---