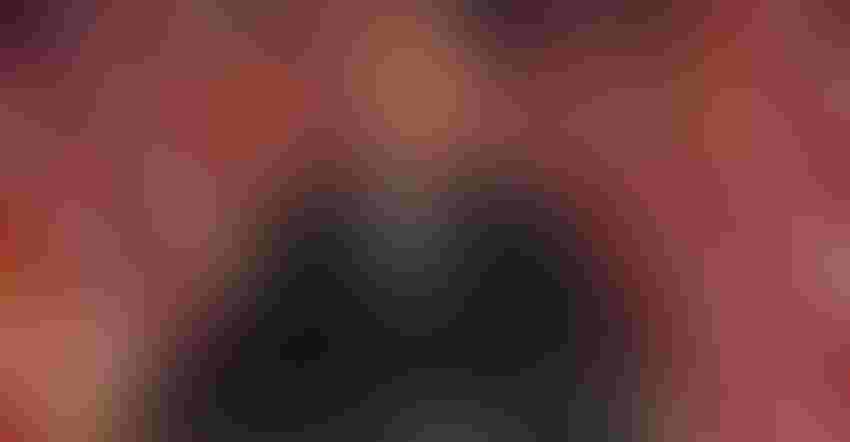 President Trump unveiled his $4.8 trillion budget for the next fiscal year on Feb. 10. The budget proposes dramatic cuts to domestic spending and new tax cuts, The Hill reported.
The White House says the president's budget includes $4.4 trillion in savings and puts the federal government on path to a balanced budget in 15 years. This budget includes $48 billion in proposed savings in discretionary programs, including $28 billion in program eliminations and $20 billion in reductions.
Programs slated for reductions in Trump's budget include:
McGovern-Dole International Food for Education

Rural Business and Cooperative Programs

Single Family Housing Direct Loans

Economic Development Administration

Manufacturing Extension Partnership

Federal Supplemental Educational Opportunity Grants

Department of Energy Loan and Loan Guarantee Programs

Highway Infrastructure Programs

International Fund for Agricultural Development

U.S. Trade and Development Agency
Deficit hawks say Trump's budget relies on optimistic projections for economic growth and unlikely budget cuts to claim $4.6 trillion in deficit reduction, according to USA Today. The Trump blueprint calls for a 22% cut to the State Department and U.S. Agency for International Development. It cuts the Education Department Budget by 7.8%. The Environmental Protection Agency would take a 26% cut. The Energy Department would see an 8.1% cut, while Health and Human Services' budget would be slashed by 10%, and the Department of Housing and Urban Development's budget would shrink by 15.2%.
Trump proposes a 14% increase Veterans Affairs, a 12% for NASA, a 3.2% increase for Homeland Security and a .3% increase in military spending.
House Agriculture Committee Chairman Collin Peterson said the budget calls for an 8.2% reduction in USDA spending, $25 billion in cuts to crop insurance and $9 billion in cuts to conservation programs. The budget eliminates assistance for livestock producers in drought-stricken areas and ends the ability to provide U.S. commodities for food aid. The proposed budget eliminates the Rural Energy for America Program and several rural economic development programs. Finally, their proposed changes to the SNAP program reduce SNAP spending by $182 billion.
"The past year has brought serious economic damage to farmers and rural communities, yet the administration is proposing to cut billions in programs that they count on in many different ways," said House Agriculture Committee Chairman Collin Peterson of Minnesota. "This budget also continues to short-change the funding needed to provide adequate service to USDA customers in field offices."
National Farmers Union called the proposed budget hypocritical.
"As both a presidential candidate and now as president, Donald Trump has repeatedly expressed his appreciation for and dedication to American farmers," said NFU President Roger Johnson. "Yet year after year, his budget has failed to address the very real economic challenges facing rural communities. Farm debt and farm bankruptcies have skyrocketed, crop prices remain low, climate change is disrupting food production, and rural economies continue to lag behind their urban counterparts. There are a number of programs and agencies that can help farmers and rural residents with these difficulties – including the Conservation Stewardship Program, the Agricultural Research Service, and the Supplemental Nutrition Assistance Program – but the Trump administration is looking to cut funding from all of them."
U.S. Sen. Debbie Stabenow, D-Michigan, ranking member of the Senate Agriculture Committee, said she opposes the proposed cuts to USDA.
"Despite promises to revitalize rural communities, the administration's budget fails to fully fund investments in high-speed internet and zeroes out support for rural small businesses," Stabenow said.
Subscribe to receive top agriculture news
Be informed daily with these free e-newsletters
You May Also Like
---