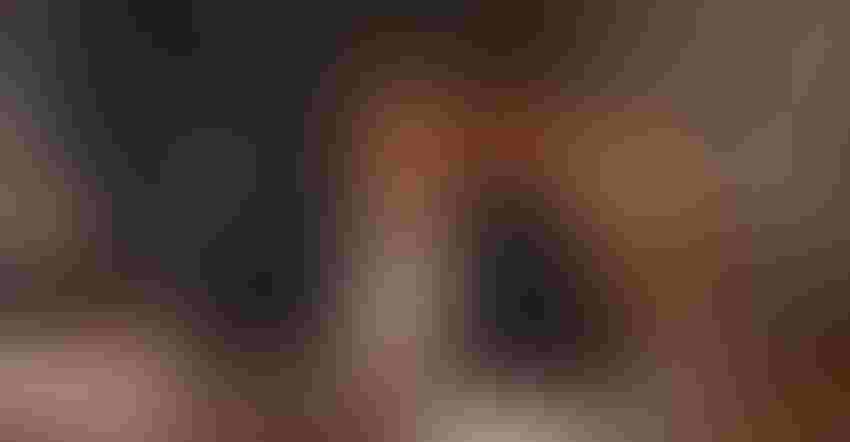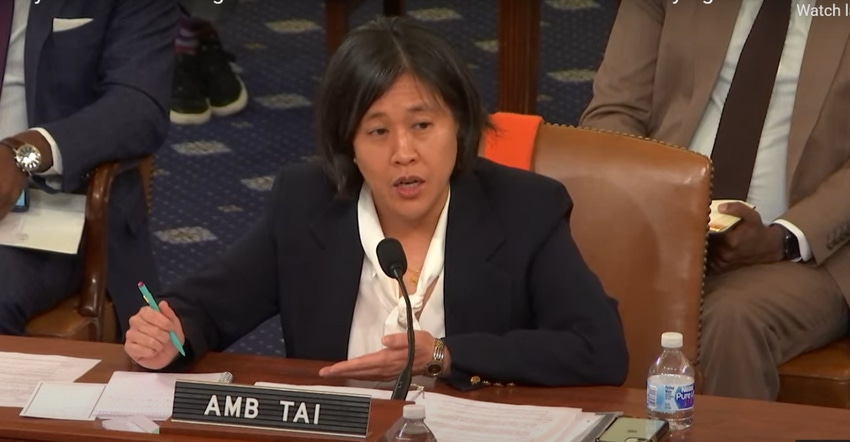 TAI DEFENDS TRADE AGENDA: U.S. Trade Representative Katherine Tai set for several hours before the House Ways & Means Committee, where she once was a top staffer, to defend the actions of the Biden administration in fighting on behalf of stakeholders including farmers.
U.S. Trade Representative Katherine Tai defended Biden's trade agenda, including taking head-on challenges that the administration is not committed to market access during a multi-hour hearing before the House Ways & Means Committee on Wednesday, March 30. She says China needs to be held accountable for falling short on its ag purchasing promises under Phase One and Canada on dairy commitments in the U.S. Mexico Canada Agreement.
In summarizing some of the Biden administration's early trade wins, Tai testified that the agenda "recognizes that farmers, ranchers, fishers and food manufacturers are key to our worker-centered trade policy, and we are fighting to achieve quick, economically meaningful wins."
She highlighted some of the wins such as 232 tariff arrangements with the EU and UK which lifted billions of dollars of U.S. exports, including agricultural products like butter, cheese, pork, nuts and distilled spirits. She also reiterated a recent agreement with Japan to increase the safeguard trigger level under the U.S.-Japan Trade Agreement.
"In resolving a lot of disputes and tensions between the U.S. and our partners, we have managed to convert leverage on over $20 billion in tariffs going both ways into real wins," Tai says of averting or suspending tariffs on $20 billion in goods, including $7 billion in agricultural trade.
Tai responded to many lines of questioning focused on challenging the Biden administration's commitment to market access, and criticism that the Indo-Pacific Economic Framework does not include market access. She notes that as demonstrated with actions with India, Vietnam and the Philippines, there are ways to secure improved market opportunities and market access without the use of a traditional free trade agreement.
Tai says USTR successfully opened access for U.S. pork exports to India in December 2021, following USTR's engagement under the U.S.-India Trade Policy Forum. The Philippines lowered its tariffs in April 2021 on imported fresh, chilled, and frozen pork, and a one-year increase of tariff rate quota volumes following a Trade Investment Framework Agreement meeting. Vietnam gave its approval in 2021 of pending biotech regulatory applications following TIFA engagement, as well as most favored nations duty reductions for corn, all classes of wheat, and frozen pork.
As it relates to market access' inclusion in the Indo-Pacific Economic Framework, she says market access generally relates to tariff liberalization and tariff reduction, but most of the world trades in a tariff-liberalized world. "It is true we are not talking about tariff reductions in the context of the Indo-Pacific," explains Tai, but in reverting to a more common terminology of market access as access to markets and economically meaningful outcomes, then "that is absolutely a part of what we intend to build with our Indo-Pacific partners."
A bipartisan letter from 87 members of the U.S. House of Representatives called Tai and Agriculture Secretary Tom Vilsack to make agriculture a priority in the Indo-Pacific Economic Framework.
The letter was led by Representatives Jimmy Panetta, D-Calif., and Jodey Arrington, R-Texas, together with Jim Costa, D-Calif., Dusty Johnson, R-S.D., Ron Kind, D-Wisc., and Randy Feenstra, R-Iowa. The members of Congress called on the administration to use IPEF to address barriers to U.S. agricultural exports, create mutually agreed-upon regulatory reforms that would benefit U.S. dairy and others in American agriculture, "include efforts to reduce tariffs on U.S. agricultural exports" and more.
The letter explains, "The framework should also include efforts to reduce tariffs on U.S. agricultural exports to improve our competitiveness in the region. While we understand the framework will not initially be a comprehensive trade agreement that deals broadly with tariffs, this should not preclude efforts to increase agricultural market access by reducing our trading partners' tariffs, both in the interest of U.S. exporters and our trading partners' interest in enhancing their access to high quality, affordable agricultural products."
Holding China, Canada accountable
A large part of the Biden trade agenda focuses on enforcement, both with North American trading partners in USMCA as well as the Phase One agreement with China. She says in terms of the enforcement agenda, it is "guided by the principle that our trade agreements are more than just words that appear on pages that compromise the documents that we sign. They are about commitments that we have made to each other in order of achieving prosperity for ourselves and our relationships," Tai says.
As it relates to Canada already not abiding by its dairy commitments, Tai says when NAFTA was renewed in the form of USMCA, it had a goal to address longstanding issues with a clear understanding dairy market access would be improved. "We have not seen that. From USTR, we will not give up," Tai says.
Tai also outlined steps with China to address shortfalls in the Phase One agreement. In October, USTR launched a direct dialogue with the People's Republic of China regarding concerns with distortions and imbalances in the relationship. This included the PRC's failures to fulfill the purchase commitments detailed in the Phase One Agreement, as well as the state-centered and non-market practices not addressed in the Phase One deal, Tai says.
 
"It was important for us to fight for the farmers and businesses that benefit from those obligations and test how committed the PRC was to the obligations it signed up to," Tai says in her opening remarks.  
In response to questioning, Tai adds China's failure to live up to its Phase One purchase commitments is why USTR has spent several months fighting for farmers who had a lot at stake in those purchase commitments. "We're not going to give up and all options are on the table as we move forward," she says.
"As someone who has committed to the notion that our trade agreements aren't trophies you put on the wall and admire. They are living arrangements that need to continue to deliver for the parties and stakeholders in our economies," Tai says of the importance of upholding agreements.
Fertilizer tariffs
A few members mentioned the rising issue of food prices and the 19% tariffs on fertilizers. Calls also included whether actions are needed to ensure food shortages don't rise because of policy.
Tai says food and energy are obviously essentials to our way of life. "Given our disruptions with COVID and now the invasion with Ukraine, it is more complicated and shortfalls of food that causes sufferings. Leadership is required."
She says she's "talking to very smart people, including [Secretary of Agriculture] Tom Vilsack" on potential levers that may be able to be pulled to limit the world food shortages.
A recent letter from a bipartisan group of 86 senators and U.S. representatives asks the US International Trade Commission to reconsider duties on imported Moroccan phosphate fertilizer. "We urge you to reconsider the duties placed on phosphate fertilizer products imported from Morocco," the letter says. "The conditions surrounding on-farm expenses in the United States have dramatically changed since the U.S. International Trade Commission's (ITC) determinations in the countervailing duty investigation of phosphate fertilizers from Morocco."
A separate letter from 19 U.S. senators asked President Biden to help lower the cost of fertilizer. "Fertilizer is a primary input and major expense for producers across the country, and price increases will have a significant effect on farm profitability and the prices of food and consumer products," the Senate letter adds.
About the Author(s)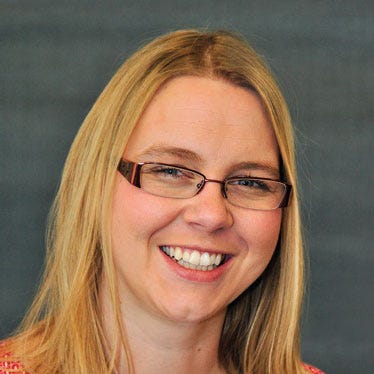 Policy editor, Farm Futures
Jacqui Fatka grew up on a diversified livestock and grain farm in southwest Iowa and graduated from Iowa State University with a bachelor's degree in journalism and mass communications, with a minor in agriculture education, in 2003. She's been writing for agricultural audiences ever since. In college, she interned with Wallaces Farmer and cultivated her love of ag policy during an internship with the Iowa Pork Producers Association, working in Sen. Chuck Grassley's Capitol Hill press office. In 2003, she started full time for Farm Progress companies' state and regional publications as the e-content editor, and became Farm Futures' policy editor in 2004. A few years later, she began covering grain and biofuels markets for the weekly newspaper Feedstuffs. As the current policy editor for Farm Progress, she covers the ongoing developments in ag policy, trade, regulations and court rulings. Fatka also serves as the interim executive secretary-treasurer for the North American Agricultural Journalists. She lives on a small acreage in central Ohio with her husband and three children.
Subscribe to receive top agriculture news
Be informed daily with these free e-newsletters
You May Also Like
---