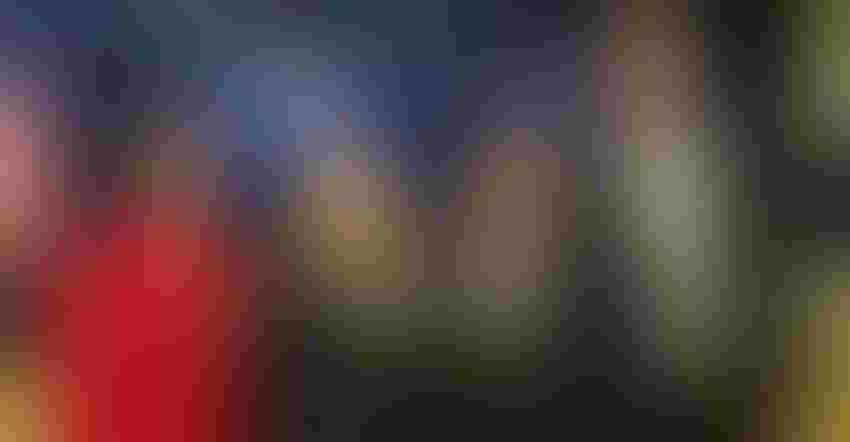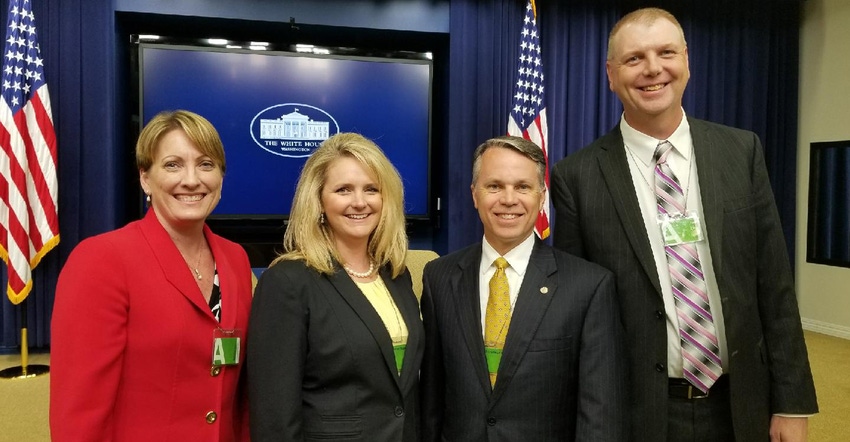 WORKING TOGETHER: Missouri Department of Agriculture Director Chris Chinn (second from left) works with Carol Comer, director of natural resources; Patrick McKenna, director, Missouri Department of Transportation (MODOT); and Dan Haug, Office of Administration budget director, to ensure that policy and markets for farmers and ranchers across state lines.
While we at the Department of Agriculture tend to mostly focus on priorities within the confines of Missouri's state lines, there are often challenges and opportunities within agriculture that extend beyond those lines.
That overlap in issues is one of the main reasons we find such value in being members of the National Association of State Departments of Agriculture (NASDA). From policy influence to personal connections, NASDA is a leader in connecting the agriculture dots by bringing together every director, secretary and commissioner of agriculture in the United States.
What we may lack in geographic proximity, we make up for in all of the common threads that tie agriculture together. It's NASDA that brings state leaders around the table to discuss major policy issues facing agriculture. Even though each director, secretary or commissioner approaches the conversation from a different vantage point, they all are there to make sure farmers and ranchers are protected and thriving for years to come. From outlining farm bill priorities including conservation, trade promotion, specialty crops, invasive species, animal diseases, research and food safety, to emphasizing the importance of NAFTA for agriculture, NASDA proves to be the forum through which multistate support can be drawn. In the end, that collaboration and consensus is what will move the needle in Washington, D.C.
I think back to the wildfires that scoured the American countryside this year in Kansas, Colorado, Oklahoma, Texas — and, most recently, Montana. Through connections made at NASDA, we were able to reach out to state leaders to see what was actually needed for relief efforts. Missouri farmers and ranchers dug deep to help out. 
Working together on dicamba challenges
I think about the challenges we've faced related to dicamba. This issue has had passionate perspectives on both sides, from the growers who are using the technology successfully and want to keep the tool, to the growers who have experienced damage across their fields and want it regulated. We have looked to our neighboring states that are facing this challenge head-on, like we are. They've been valuable partners in exploring options; and with more than 2,200 dicamba injury-related investigations and millions of acres of soybeans and specialty crops injured in 20 states, this is something that requires all of us to work together on a path forward.
I hope each of you have also witnessed this positive shift in the collaborative nature of our relationship with other state and federal agencies, like the Missouri Department of Natural Resources and Department of Economic Development, as well as with USDA and the U.S. EPA. By breaking down silos and reaching out to others to partner, we will continue to create an environment that puts our farmers and ranchers first.
That's what collaboration and support are all about. We are blessed to be part of one big agriculture family. We lend a hand to our brothers and sisters when they have suffered unimaginable loss. We lift up the industry when it's time to celebrate a victory. We join together to face issues that, without strength, could beat us down. Together, we can accomplish so much more than we could on our own.
About the Author(s)
Subscribe to receive top agriculture news
Be informed daily with these free e-newsletters
You May Also Like
---