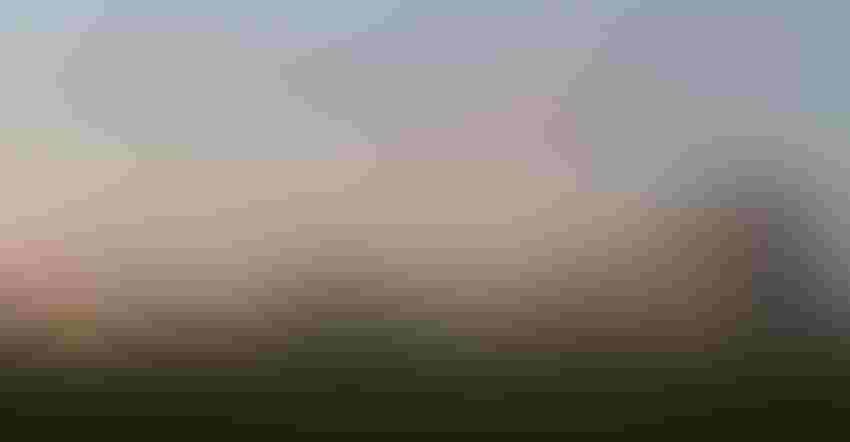 The Senate introduced its own version of the bipartisan Next Generation Fuels Act first introduced in the House over a year ago, a proposal that aims to leverage higher-octane fuels to improve engine efficiency and performance. This legislation, once enacted, would increase ethanol demand by over 5 billion gallons per year, which would utilize 1.7 billion bushels of additional corn.
Biofuel supporters Senator Charles Grassley, R-Iowa, with the support of Sens. Amy Klobuchar, D-Minn., Joni Ernst, R-Iowa, and Tammy Duckworth, D-Ill., introduced the Next Generation Fuels Act in the U.S. Senate. Similar legislation has been introduced in the U.S. House of Representatives by Rep. Cheri Bustos, D-Ill.
This bill would also lead to a reduction of 111.1 million metric tons of greenhouse gas emissions annually, which is the equivalent of removing 23.7 million cars from the road every year. Additionally, this bill provides automakers with more options to meet increasingly stringent fuel economy and greenhouse gas emission standards by utilizing ethanol blends up to 30% in vehicles designed and warranted for these fuels.
"Unstable gas prices have left many families – especially rural families – with a lot of budget uncertainty. The Next Generation Fuels Act would gradually ramp up the use of homegrown ethanol at gas stations across the country, making Americans less reliant on foreign oil and less vulnerable to the anti-competitive tactics of OPEC. As we look to the future of liquid fuels, this legislation can play a critical role in restoring energy independence, saving consumers money, lowering carbon emissions and expanding the market for farmers and ethanol producers," Grassley says.
"The Next Generation Fuels Act would lower fuel prices, reduce carbon emissions and shore-up America's energy security for the long run," says Iowa farmer and National Corn Growers Association President Chris Edgington.
The bill would establish a clean, high-octane standard for gasoline and require that sources of additional octane result in at least 40% fewer greenhouse gas emissions, allowing automakers to significantly improve vehicle fuel efficiency through advanced engines, NCGA says.
Because corn growers have a vested interest in the future of transportation, NCGA began laying the groundwork and advocating for this policy several years ago, and the Next Generation Fuels Act, H.R. 5089, has received bipartisan support in the U.S. House of Representatives.
"We have worked closely with members of the House and Senate to secure bipartisan support for this legislation," Edgington adds. "In recent months, consumers have been reminded that we need choices at the pump. The Next Generation Fuels Act would diversify our fuel supply and take greater advantage of low-cost, low-emission and high-efficiency ethanol to give drivers affordable choices as we decarbonize and clean up transportation."
By providing more availability at the pump, consumers will have the choice of a high-octane, low-carbon, low-priced fuel option. As gas prices climbed to all-time highs, NCGA has reminded policymakers that ethanol has been priced about $1 per gallon less than unblended gasoline at wholesale, and drivers are saving 30 to 40 cents or more per gallon where retailers offer E15.
"The Next Generation Fuels Act represents a clear roadmap for delivering cleaner, more affordable options at the pump for American drivers," says Growth Energy CEO Emily Skor. "With a natural octane of 113, ethanol is the only high-performance, renewable fuel ready to help decarbonize cars on the road today – and with the added benefit of offering consumers significant savings at the pump."
In late spring, the Biden administration acted to preserve access to higher blends of ethanol through the summer, ensuring consumers continue to have the low-cost, low-emission choice of E15 at the pump. The Next Generation Fuels Act would build on this progress by advancing higher ethanol blends and advanced vehicles that deliver greater emission reductions, cost savings and consumer choice.
Geoff Cooper, Renewable Fuels Association president and CEO, welcomed the action from the senators, noting the lawmakers recognize that Americans will continue to rely on liquid fuels and internal combustion engines for decades to come, and their legislation would ensure consumers have access to more efficient, lower-carbon, lower-cost fuels for their vehicles.
"This summer's geopolitical instability, record-high gas prices, and more frequent natural disasters all underscore the need for real and immediate energy solutions for American families. This bill provides those sensible solutions, and we look forward to working with clean fuel supporters in both chambers of Congress to turn this bold vision into a reality," says Cooper.
Iowa Corn Growers Association President Lance Lillibridge adds, "This bipartisan bill enables corn growers to utilize expanded markets and provides a much-needed climate solution. Outdated legislative and regulatory barriers have stood in the way of higher ethanol blends for far too long, and this bill provides the change we wish to see in setting a new low-carbon octane standard."
"As Iowans are getting crushed under sky-high prices at the pump, and America continues to depend on foreign countries for our energy, we should be turning to our own abundant domestic production right here in the U.S., including clean, homegrown biofuel. This is a no-brainer," Ernst says. "This bipartisan legislation will move America closer to energy independence and away from relying on our adversaries, all while lowering costs for consumers and supporting our hardworking farmers and biofuel producers."
About the Author(s)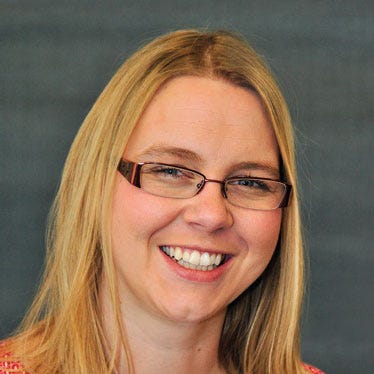 Policy editor, Farm Futures
Jacqui Fatka grew up on a diversified livestock and grain farm in southwest Iowa and graduated from Iowa State University with a bachelor's degree in journalism and mass communications, with a minor in agriculture education, in 2003. She's been writing for agricultural audiences ever since. In college, she interned with Wallaces Farmer and cultivated her love of ag policy during an internship with the Iowa Pork Producers Association, working in Sen. Chuck Grassley's Capitol Hill press office. In 2003, she started full time for Farm Progress companies' state and regional publications as the e-content editor, and became Farm Futures' policy editor in 2004. A few years later, she began covering grain and biofuels markets for the weekly newspaper Feedstuffs. As the current policy editor for Farm Progress, she covers the ongoing developments in ag policy, trade, regulations and court rulings. Fatka also serves as the interim executive secretary-treasurer for the North American Agricultural Journalists. She lives on a small acreage in central Ohio with her husband and three children.
Subscribe to receive top agriculture news
Be informed daily with these free e-newsletters
You May Also Like
---