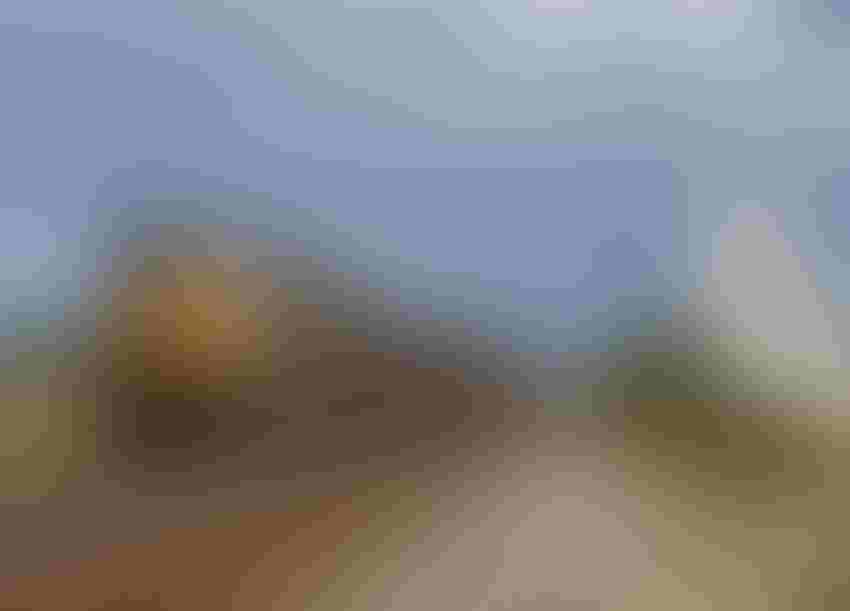 MORE DAIL DATA NEEDED: First-mile, last-mile metrics have the potential to significantly increase railroad service performance and efficiency."
Following mounting concerns and growing criticism, the Surface Transportation Board announced May 6 that it will require certain railroads to submit service recovery plans as well as provide additional data and regular progress reports on rail service, operations and employment. STB says these measures are meant to inform the Board's assessment of further actions that may be warranted to address the acute service issues facing the rail industry and to promote industry-wide transparency, accountability and improvements in rail service.
This decision follows extensive testimony on severe rail service issues reported by a wide range of witnesses including agricultural, energy and other shippers, as well as government officials, rail labor and rail experts during the Board's April 26-27, 2022 public hearing in Urgent Issues in Freight Rail Service. The Board has also continued to review and monitor weekly rail service performance data, which indicate trends in deteriorating service.
The decision focuses on the adequacy of recovery efforts involving BNSF Railway Company (BNSF), CSX Transportation (CSX), Norfolk Southern Railway Company (NS), and Union Pacific Railroad Company (UP), and it requires more comprehensive and customer-centric reporting of all Class I railroads' service metrics. In addition, BNSF, CSX, NS, and UP are required to submit service recovery plans, progress reports, and historical data and participate in bi-weekly conference calls with Board staff.
"Our freight rail service hearing highlighted the grave concerns of shippers and others regarding freight rail service," says STB Chairman Martin J. Oberman. "While the railroads have faced certain challenges over the last few years, the evidence produced at [the recent] hearing is overwhelming that the railroads' longstanding practice of reducing operating ratios by cutting employment levels, mothballing locomotives, and eliminating other essential resources are the central reasons why farmers have been hours away from depopulating herds, manufacturing facilities have reduced operating hours, and shippers cannot get their products to market on time or receive essential raw materials for their companies."
Oberman adds, "These failures are harming the nation's economy and, in my view, are contributing to the inflationary forces affecting food and fuel in particular."
The National Grain and Feed Association urged the Board to address inadequate rail service in a March 24 letter to Oberman and led another letter signed by members of the Agricultural Transportation Working Group on April 21 outlining several proposals to improve rail service. 
"NGFA members continue to experience rail service issues in many areas of the country impacting feed availability for livestock, exports and processing facilities for food and fuel," NGFA President and CEO Mike Seyfert notes in response to STB's announcement. "The additional transparency should help the Board with its oversight and help shippers and receivers more efficiently plan operations and more accurately gauge when contingency plans are needed."
Seyfert testified on behalf of NGFA members during the April 26-27 hearing. During his testimony, Seyfert told STB members the costs to NGFA members due to lost revenue and additional freight expenses were estimated to be over $100 million in the first quarter of 2022.
"Since the STB hearing on April 26-27, we have heard from NGFA members of continuing, and in some cases worsening, rail service issues," Seyfert adds, noting the announcement is an important first step to getting rail service back on track.
In written testimony ahead of the April 26-27 hearing, the Renewable Fuels Association shared the impact on the ethanol industry due to the rail service issues. The majority of the ethanol produced in the U.S. (over 70%) is transported via railway to its final destination across the lower 48 states as well as Canada and Mexico. In fact, U.S. railroads typically transport more than 370,000 carloads of ethanol per year, accounting for almost 3% of total U.S. rail ton-miles. "Thus, our industry is heavily reliant on efficient and timely rail service," RFA explains.
"The rail traffic congestion issue and subsequent decision to meter traffic is leading to major disruptions for our members and is impacting their ability to maintain production and deliver vitally important fuel ethanol to the market," RFA adds. "In some cases where on-site storage is reaching capacity, some producers are having to reduce ethanol production rates until cars are made available. Recent data from the Energy Information Administration show that weekly ethanol production rates have fallen in four successive weeks, with many producers citing rail logistics issues as the primary culprit for reduced output."
Growth Energy Senior Vice President of Regulatory Affairs Chris Bliley testified before STB. He notes, "Rail service is vital to get ethanol from our biorefineries in the Midwest to American consumers from coast to coast. It is perhaps even more important today with drivers facing high gasoline prices and ethanol continuing to trade 80 cents to a dollar less per gallon than wholesale gasoline. 
"It is imperative that all possible actions be taken by the nation's railroads to ensure that these critical fuel supplies are immediately prioritized and reach markets as quickly as possible," Bliley says.
Subscribe to receive top agriculture news
Be informed daily with these free e-newsletters
You May Also Like
---