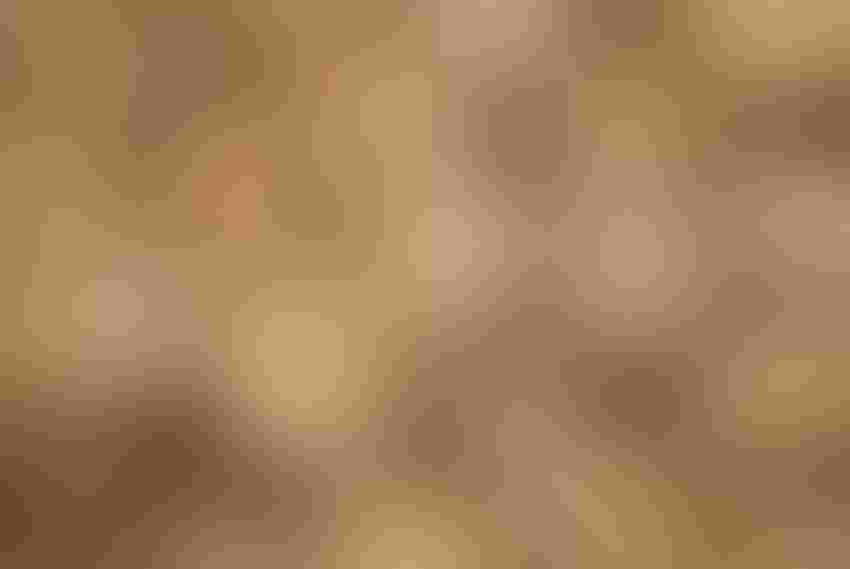 December and the rush of the holiday season brings with it a truck full of new trade developments that could prove beneficial or add to the mounting problems U.S. agriculture faces in the global market.
Currently, trade analysts, political pundits and farm industry officials are discussing the merits of these new developments, spinning opinions about whether they will be good or bad for U.S. farmers—including tree nut producers—and what these issues might mean now and for the future.
Here's what we know about the latest trade developments:
China-U.S. agree to 90-day "time out" on some tariffs
During a G-20 meeting of world leaders in Argentina Nov. 30, the White House says President Trump and China President Xi Jinping reached an agreement to halt imposing any further tariffs in the trade crisis between the two economic super powers, a move the White House is heralding as a positive step in seeking a "great trade deal" that will follow a 90-day period of negotiations and trade talks to be scheduled between trade representatives of both nations.
The move comes in part after President Trump offered to delay another increase in U.S. tariffs on Chinese exports that were to become effective on Jan. 1.
To "seal the deal," the President said he agreed not to boost tariffs on $200 billion of Chinese goods to 25 percent beginning in the New Year. To reciprocate, the White House reports Xi has agreed to purchase an unspecified but "very substantial" amount of U.S. products, including agricultural and energy goods.
If a beneficial trade agreement cannot be reached between the U.S. and China within the 90-day deadline, the leaders have agreed a stalemate could result in raising the current 10 percent tariff rates to 25 percent by both nations once the negotiation period expires.
For tree nut farmers, the news comes as the holiday season approaches, when robust U.S. nut sales traditionally rise as China's nut demands spike. If the purchase of U.S. agricultural products for China includes tree nuts, some benefits could be realized in the month ahead for U.S. nut producers.
But critics point out that unspecified farm products could mean almost anything, perhaps reducing the enthusiasm over the new development until more is discovered about what will and what will not be included in purchasing agreements. Some segments of U.S. industry involved in trade with Beijing would see benefits, but who and how much remains unknown as of this writing.
Goodbye NAFTA, hello USMCA
Another development associated with the G-20 meetings in Argentina was the signing of a new trilateral trade deal, the United States, Mexican and Canadian (USMCA) trade agreement. President Trump, Mexico's Enrique Peña Nieto, and Canada's Justin Trudeau signed the agreement in Buenos Aires Nov. 30, signaling a new area of trade between the three nations – or not.
President Trump has been touting a new agreement, a NAFTA 2.0, since early last month after trade representatives had tentatively agreed some form of a new agreement would be forthcoming, and while news of such an agreement has many positive features, like major changes for automakers, new labor and environmental standards, intellectual property protections, and some digital trade provisions, It also has added benefit for U.S. farmers who could get more access to the Canadian dairy market. The deal isn't exactly the "brand new trade deal" President Trump promised but more of a new and updated NAFTA that has survived the last 25 years of successful trade.
Regardless, the new USMCA arguably offers some advantages to U.S. industry, including agriculture.
The reality, in spite of the signing ceremony in Argentina, is that most of the agreement will not be implemented until 2020; however, in a last minute move to force Congress to ratify the USMCA, Trump has made known his intention to inform Congress that he plans on withdrawing or ending the U.S. involvement in NAFTA if lawmakers fail to ratify the new agreement by the end of the year.
Status update on the $12 billion Agricultural Market Facilitation Program
After President Trump imposed stiff tariffs on steel and aluminum imports, Agriculture Secretary Sonny Perdue worked with the administration to provide relief to those hit hardest by retaliatory tariffs on U.S. agricultural exports.
Various published reports have indicated Market Facilitation Program (MFP) payments funds have been limited so far. The Associated Press noted last month that an average of around $2,100 had been paid out to qualifying farmers in Wisconsin. The Los Angeles Times reported California dairies and farms received an estimated $10 million total since the program's inception, and the New York Times reported MFP payments had aided a limited number of farmers in general, a claim that appears to be supported by a Reuter's report that only $1.9 million had been paid out to corn farmers in the Midwest as of the end of October.
While farmers have complained the program is not a welcome solution to the trade war issue, comparing it to a form of welfare, many have said any type of aid is appreciated during these disrupted trade times. USDA has announced the second round of payments, set to be made in the coming weeks, will be the last, though USDA has been lobbying for an extended payment program.
Subscribe to receive top agriculture news
Be informed daily with these free e-newsletters
You May Also Like
---