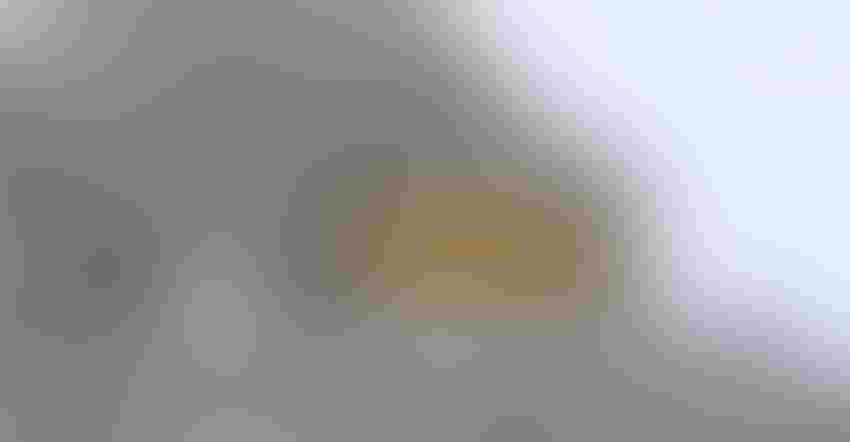 STARTING POINT: Minnesota's 2020-21 biennial budget announced last week by Gov. Tim Walz is a starting point for discussions with state lawmakers. State Management and Budget commissioner Myron Frans will release updated budget projections Feb. 28.
In keeping with his campaign theme of One Minnesota, Gov. Tim Walz announced an encompassing $49.5 billion biennial budget Feb. 19 that proposes funding in three broad categories: education, health care and community prosperity.
Walz said the budget makes significant strides in addressing concerns of citizens that he spoke with while campaigning.
"I have often said that a budget is not only a fiscal document — it's a moral document," Walz said. "This budget reflects the morals of the people of Minnesota. This is the budget Minnesotans voted for by historic margins."
Walz also proposed a 20-cent-per-gallon gas tax to fund roads and bridges
"Minnesota's crumbling infrastructure is putting our safety at risk," Walz said. "A recent independent report found that there are over 1,000 Minnesota bridges and hundreds of miles of roads that are in poor condition. This costs the average Minnesotan over $1,000 a year in gas, lost time and car repairs. And unless we make serious investments, it will only get worse."
Specific to agricultural and rural communities, Walz proposed investments to bolster and protect the ag economy and to provide options for rural residents in mental health services. Of most interest to many farmers is the proposed $50 per acre tax credit for landowners impacted by the state's buffer law. Walz proposed nearly $16 million in property tax relief for land required to be maintained as riparian buffer. The Department of Natural Resources estimates approximately 317,000 acres will be eligible for the tax credit.
In a later telephone interview, Thom Petersen, Minnesota agricultural commissioner, outlined additional items included by the governor in the Minnesota 2020-21 Biennial Budget. They are:
• Section 179 expensing. The proposal conforms with federal allowances, allowing businesses to expense up to $1 million of qualifying equipment purchases in the first year placed in service. The Minnesota 80% addback modification would be removed for property placed in service starting in tax year 2018.
• Broadband investment. Walz proposed $70 million for a border-to-border broadband grant program to ensure all households have high-speed access by 2021.
"Gov. Walz called this a 'moonshot' and he wants to hit it hard," Petersen said. "This would help us get everyone equal access." Petersen can personally attest to the need for this. Living in Pine County, he has had to drive his sons to town and park by the library or a fast food restaurant, so they could turn in homework via wireless internet provided at those locations.
• Investment in hemp production and marketing. More than 200 farmers applied this year to grow and process hemp, Petersen said. That's up from 50 growers last year. The governor's budget would invest $600,000 in this effort, allowing MDA to assist growers and follow through on federal licensing and testing requirements.
• Timely meat inspections. With more farmers selling meat products directly to consumers, there has been an increase in inspection demand, causing delays in some inspections. A proposed budget increase of $500,000 would provide additional staff, supplies and equipment to make sure inspections are done in a timely manner. This funding would also generate $250,000 in matching federal money.
• Battling invasive weeds. According to MDA, if Palmer amaranth establishes itself in Minnesota, farmers could spend an estimated $3 billion annually to manage the weed. A proposed $1.8 million investment in the MDA's Noxious Weed Program would support grants that enable local governments to battle noxious weeds.
• Lab updates. Walz has proposed the establishment of a capital equipment replacement fund to allow for the regular replacement of needed equipment. The $2.1 million fund would provide for routine equipment evaluation and replacement.
• Mental health services. The proposed budget provides $450,000 to expand on collaborative rural mental health efforts that began in 2017. These include one-on-one farmer counseling and a 24-hour hotline, both critical resources that are currently not meeting growing demand.
Specifically, the governor's administration is looking at adding a second Minnesota rural mental health specialist, adding two farm advocates to the current team of 10 trained advisers who provide one-on-one assistance to farmers, and funding and promoting the confidential 24-hour Minnesota Farm and Rural Helpline.
The governor's budget is a starting point for discussions with lawmakers. It is expected to be revised after an economic forecast is released Feb. 28.
Subscribe to receive top agriculture news
Be informed daily with these free e-newsletters
You May Also Like
---