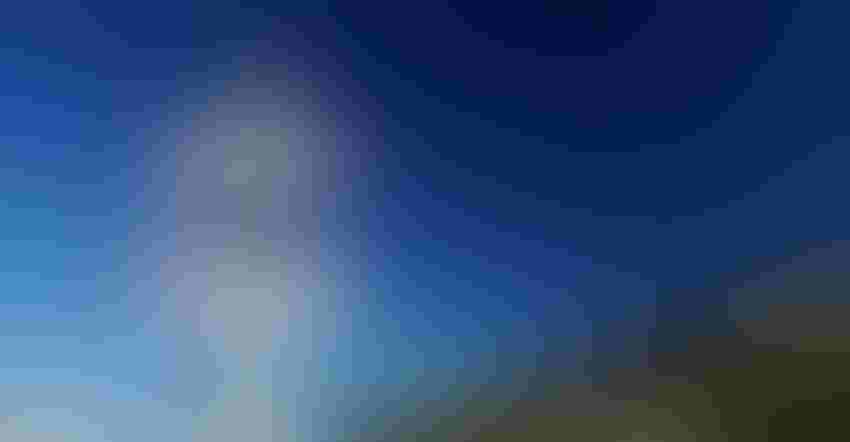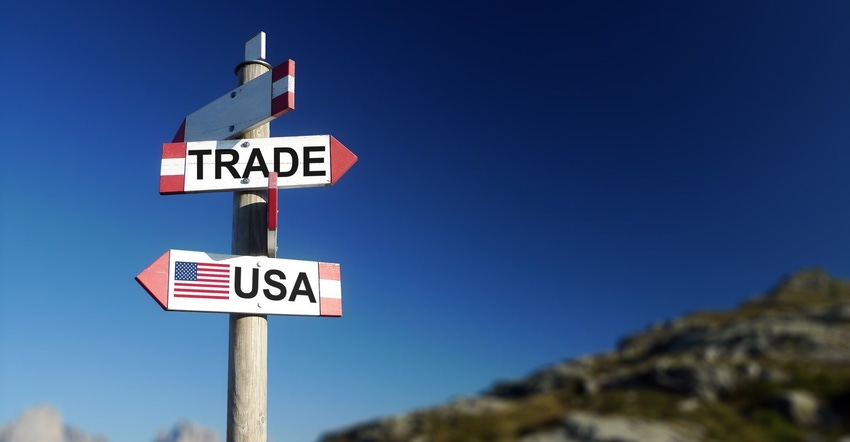 Getty Images/iStock Photos
In recent months the Biden administration nominated Alexis Taylor to serve as the USDA trade undersecretary and long-time USDA adviser Doug McKalip for the role of chief agricultural negotiator at the Office of U.S. Trade Representative. However, senators have not started nomination hearings or conducting meetings with the nominees ahead of formal confirmation.
Many ag trade issues have moved slowly without the presence of either a chief agricultural negotiator at USTR office or the trade undersecretary position at USDA being filled. In March, Elaine Trevino removed her name from consideration to be chief agricultural negotiator, which had been stalled for the six months prior.
"It's a sad commentary that we're now 18 months into a new administration and they aren't taking trade, particularly agricultural trade, more serious and not filling these positions until about a month ago," says Sen. Chuck Grassley, R-Iowa, a member of both the Senate agriculture and finance committees that have jurisdiction over the nominees' confirmation hearings. "Since they haven't had a hearing, there's still quite a bit of time to go before they get done," Grassley adds of the nomination process.
The chief ag negotiator is at the table of negotiations with the Office of the U.S. Trade Representative, while the USDA trade undersecretary is a promoter of international trade.
"It's very essential that we have these positions in place, because we export about a third of our agricultural production," Grassley adds. "To have these people in place is very important."
McKalip well-received
USTR Ambassador Katherine Tai explains since taking office, the Biden administration has expanded market access for the agricultural industry and delivered U.S. ag products to customers around the world.
"As a result of our close work with USDA, we are finally exporting fresh potatoes to Mexico, shellfish to the European Union, pork products to Vietnam, and most recently, bringing more U.S. beef to Japan," Tai says. "USTR's chief agricultural negotiator will play a pivotal role in maintaining and building on these successes on behalf of America's workers, farmers, ranchers and producers."
Since March 2021, McKalip served as senior adviser to Secretary of Agriculture Tom Vilsack on all agricultural matters relating to trade, national security, animal and plant health regulations, and a wide portfolio of domestic and international issues. McKalip formerly served in a leadership capacity in the Animal and Plant Health Inspection Service, Biotechnology Regulatory Services.
A coalition of nearly 100 U.S. food and agriculture organizations called for the prompt confirmation of McKalip.
USDA trade nominee
Taylor, director of the Oregon Department of Agriculture, was nominated in mid-May to the position of undersecretary for trade and U.S. agricultural affairs at USDA. Agricultural groups praised the nomination and called Taylor a "highly qualified candidate."
Taylor is an Iowa native, who moved to Oregon after working 12 years in Washington D.C. where her work focused on U.S. agricultural and trade policy. Notably, Taylor served as the deputy secretary at USDA's Farm and Foreign Agricultural Services department where she worked to open new markets and improve the competitive position of U.S. agricultural products in the marketplace around the world.
Prior to her post at USDA, she served as an agriculture and trade policy adviser to senior members of Congress. Oregon Governor Kate Brown appointed Alexis as director of the Oregon Department of Agriculture in December 2016. 
"Alexis is a collaborative leader with a track record of working towards large-scale solutions in partnership with the communities she serves," says Vilsack. "This spirit and approach position her uniquely for this role and will ensure cohesiveness between USDA and the Trade and Foreign Agricultural Affairs team. I am confident Alexis is the right person to lead as we continue to address global food security, promote American exports across the globe and strengthen trade relationships with our global partners."
Ted McKinney, who served as the first USDA undersecretary for trade during the Trump administration, says he knows Taylor from her previous time served at USDA and more recently as she served as a National Association of State Departments of Agriculture member from Oregon. "From these experiences, I offer my enthusiastic endorsement for her candidacy. We know Director Taylor's passion for seeking market opportunities for American farmers, ranchers and food producers of all types. Her previous experience at USDA, her character and her deep understanding of how regulations across the globe matter for individuals in our communities will benefit all Americans," says McKinney, who now serves as NASDA CEO.
Taylor is a graduate of Iowa State University and grew up on her family farm in Iowa, which has been in her family for 160 years. 
Both positions require Senate confirmation.
About the Author(s)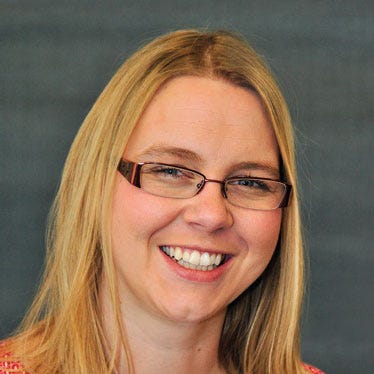 Policy editor, Farm Futures
Jacqui Fatka grew up on a diversified livestock and grain farm in southwest Iowa and graduated from Iowa State University with a bachelor's degree in journalism and mass communications, with a minor in agriculture education, in 2003. She's been writing for agricultural audiences ever since. In college, she interned with Wallaces Farmer and cultivated her love of ag policy during an internship with the Iowa Pork Producers Association, working in Sen. Chuck Grassley's Capitol Hill press office. In 2003, she started full time for Farm Progress companies' state and regional publications as the e-content editor, and became Farm Futures' policy editor in 2004. A few years later, she began covering grain and biofuels markets for the weekly newspaper Feedstuffs. As the current policy editor for Farm Progress, she covers the ongoing developments in ag policy, trade, regulations and court rulings. Fatka also serves as the interim executive secretary-treasurer for the North American Agricultural Journalists. She lives on a small acreage in central Ohio with her husband and three children.
Subscribe to receive top agriculture news
Be informed daily with these free e-newsletters
You May Also Like
---