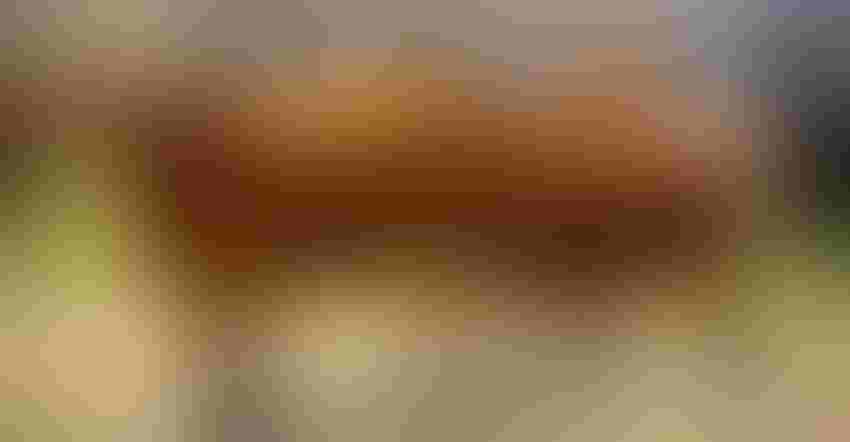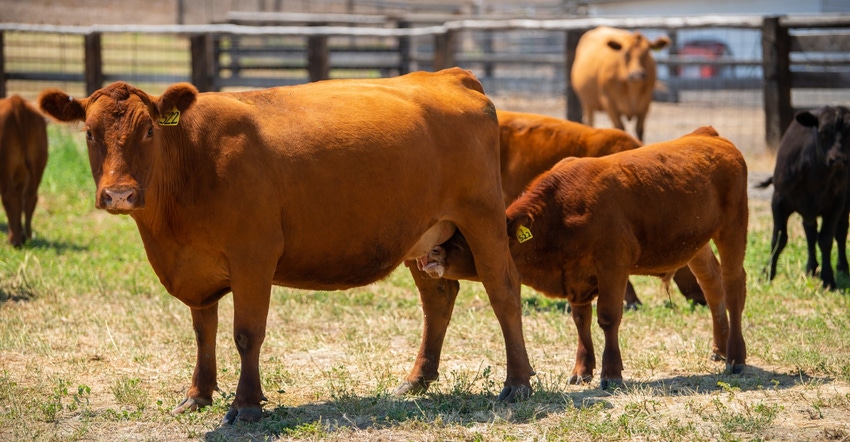 USDA photo by Kirsten Strough
The Livestock Regulatory Protection Act aims to prevent the Environmental Protection Agency from issuing Clean Air Act Title V permits for emissions like carbon dioxide, nitrogen oxide, water vapor or methane that result from livestock production. Those in the agriculture sector urged support for the bipartisan bill during a Senate Committee on Environment and Public Works hearing held Sept. 7. 
These emissions are naturally occurring due to cattle's biological functions and cattle producers continue to employ innovative practices to mitigate the impact of these emissions on the environment, according to the National Cattlemen's Beef Association. Overall, emissions from cattle production represent only a very small portion of total U.S. greenhouse gas emissions. For example, methane emissions from cattle account for just 2% of total U.S. emissions.
NCBA Chief Counsel Mary-Thomas Hart says as this administration especially looks to utilize the Clean Air Act as a tool to combat climate change, the risk increases that regulatory action would target livestock's inclusion in the Clean Air Act. Hart says those in the agriculture sector have tried to take an approach of fixing problems before they become a problem and finding a solution before it impacts producers. "I think the Livestock Regulatory Protection Act is a really good example of that," she says.
In his opening statement of the hearing, Chairman Tom Carper, D-Del., discussed how S. 1475 would take away the Environmental Protection Agency's authority to regulate animal emissions and grant permanent exemption from annual Congressional review. Carper highlighted that the EPA already refrains from issuing such permits because of language sponsored by Sen. John Thune, R- S.D., that has been carried in appropriations legislation since 2009. The chairman also reminded the committee that using the appropriations bill gives Congress important flexibility.
The bill is also sponsored by Sens. Kyrsten Sinema, D-Ariz., John Boozman, R-Ark., and Mark Kelly, D-Ariz. Hart says the act sends a strong signal to Senate and House appropriators of the importance to keep the exclusions. This sends an "important message to Congress that this is a bipartisan goal of keeping the EPA in line and making sure they're not unnecessarily using the Clean Air Act to regulate farms and ranches," Hart adds.
Thune's opening testimony discussed how regulating food emissions would lead to higher costs for consumers already facing increased food prices. He also mentioned that beef production is only responsible for a tiny fraction of U.S. emissions. He added that farmers have already been utilizing feed additives, as well as capturing and utilizing the energy potential of their waste using biodigesters, significantly reducing their emissions.
Thune reminded the committee that the issue isn't limited to cattle producers, and that passing this legislation would give livestock producers long-term certainty that their livelihood would not be compromised by regulatory overreach.
Scott VanderWal, vice president of the American Farm Bureau Federation and president of South Dakota Farm Bureau, says although livestock emissions get a lot of attention in discussions around sustainability, they make up less than 4% of overall emissions in the U.S., and those numbers are declining thanks to improvements in feed and production practices. He emphasized that the low emissions from food and livestock production prove that additional emissions regulations by the EPA are not needed. VanderWal noted the tripling of farming productivity across three generations without any additional resources during that period, as well as the improvement of carbon sequestration processes.
"We have seen a 26% reduction in per-unit emissions of GHGs for our dairy industry while milk production is up 48%, a 20% reduction in swine with an 80% increase in pork production and close to a 10% drop for our cattle producers with an 18% increase in our production of beef," he shares.
In response to questioning from Sen. Joni Ernst, VanderWal also shared that every time Congress or an agency passes a new regulation, it makes it more difficult for small farmer family operations to survive. VanderWal, who feeds about 1,000 head of cattle and farms 2,000 acres of cropland in Volga, South Dakota, explains he's not considered a large farmer. "When regulations come out that take more employees and more time away from managing the operation, that detracts from the success of the operation," he shares.
And those regulations would be difficult for him to manage, but many smaller operations probably would just "hang it up and quit."
John Walke, director of Clean Energy Project, Climate and Clean Energy Program at the National Resources Defense Council, argued for the rejection of S. 1475, citing the importance of the appropriations process for safeguarding the livestock industry and emphasizing the danger of emissions from livestock production.
While other witnesses testified the overall emissions from the agricultural and livestock sectors are low, Walke believes the emissions impact from the agricultural sector is much higher. Walke says that he believes that the agricultural sector should not get a permanent exemption, as the currently constructed appropriations process would do a better job in addressing regulation and compliance.
The Senate Committee on Environment and Public Works committee will now need to vote on the bill before sending it to the full Senate for consideration.
Subscribe to receive top agriculture news
Be informed daily with these free e-newsletters
You May Also Like
---