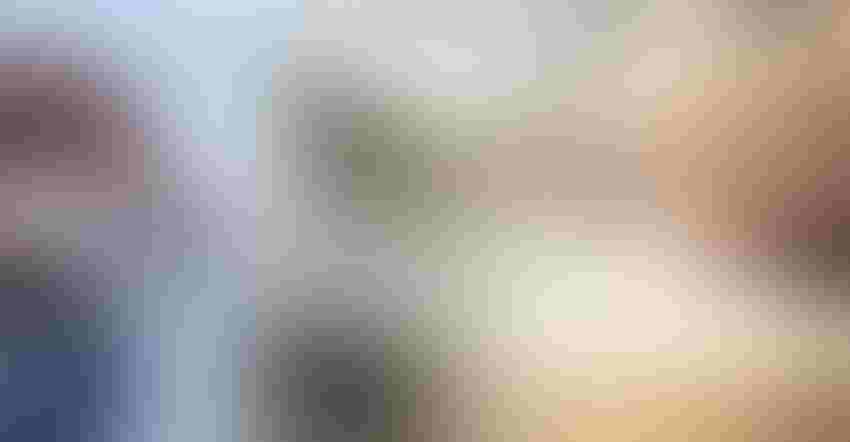 WHAT'S ON YOUR MIND: The Minnesota Department of Agriculture's Nitrogen Fertilizer Management Plan and the recent state FFA awards have spurred readers to write to The Farmer.
Thinkstock
Proposed N management plan needs work
To the editor:
I've been following the development of the Nitrogen Fertilizer Management Plan from the Minnesota Department of Agriculture. I have some thoughts that, I believe, are relevant to this issue. It's my opinion that the plan is short-sighted, and shows a lack of understanding of the complexity of nitrogen, especially nitrate-nitrogen in soils. And, it is devoid of common sense. The basis for this opinion is described in the paragraphs that follow.
I, in cooperation with faculty from other land-grant universities in the Corn Belt, have researched the dynamics of nitrogen in soils for more than 30-plus years. A few important concepts have emerged. To begin, there is no practical way to distinguish nitrate-nitrogen originating from fertilizer from nitrate-nitrogen originating from organic sources. It's easy to measure nitrate-nitrogen in well water. But, this nitrate-nitrogen can originate from several sources in the production environment, including manures, forage legumes, and soil organic matter itself. Attributing nitrate-nitrogen in water to use of nitrogen fertilizers is very short-sighted. Nitrate-nitrogen contributed from legume crops can be substantial.
What is the plan if both fertilized corn and legumes are grown in the same field, and there is an elevated level of nitrate-nitrogen in well water? Let's assume that there is a situation where two neighbors farm adjacent fields. One uses nitrogen fertilizers, and the other uses manure from a livestock system. There is an elevated level of nitrate-nitrogen in the water. Which of the neighbors will be subject to regulation?
The plan shows a lack of understanding of the variety of interactions of nitrogen in soils. For example, data from a poultry farm in Kandiyohi County show that mineralization of soil organic matter and crop residue provides some nitrate-nitrogen to an actively growing corn crop. Corn yield in 2017 was in excess of 100 bushels per acre, even though no manure or nitrogen fertilizer had been applied since 2007. In addition, there was nitrate-nitrogen in the tile water. Again, all nitrate-nitrogen found in water cannot be attributed to nitrogen fertilizer.
While there is a general vertical movement of nitrate-nitrogen in soils, there can also be some lateral movement. Let's assume that nitrate-nitrogen is found in a well near a property line, and two owners are involved. Which should be the focus of potential regulatory efforts? Where is the common sense in this proposed Nitrogen Fertilizer Management Plan?
This plan needs considerable revision before it can meet stated goals.
George Rehm,
Extension nutrient management specialist (retired),
University of Minnesota
Thank you for FFA sponsorship
Dear editor,
Thank you for sponsoring the Agriculture Communication Proficiency award. The event would not have been the same without your support!
This year will be remembered greatly, thanks to you!
Thank you,
Miranda Breth,
Albany FFA Chapter
 Editor's note: The Farmer is a proud sponsor of the award given to the Minnesota FFA Agriculture Communication Proficiency state winner.
Subscribe to receive top agriculture news
Be informed daily with these free e-newsletters
You May Also Like
---