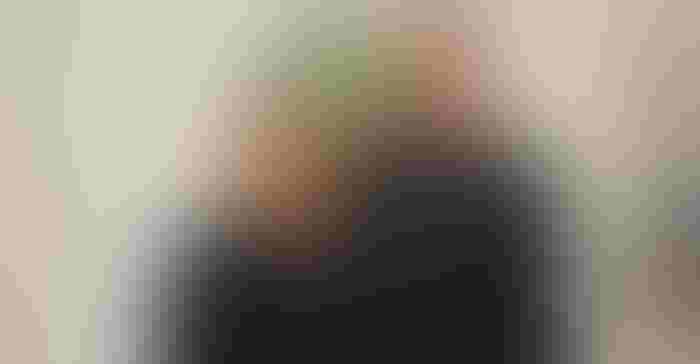 Perhaps no one sums up better why Larry Holscher deserves to be a Master Farmer than Mike and Susan Brocksmith, neighbors and the couple who nominated Holscher for the award.
"Larry Holscher is the epitome of a servant farmer," the Brocksmiths wrote. "He has outstanding farm management skills and is passing his valuable skills on to the next generation.
"He has not only been [so] on the farm, but also has been an exceptional leader to our community … All of this is overshadowed by devotion to God and his family."
Those words might make Holscher blush, but several others supporting his nomination made similar comments.
Holscher grew up in a farming family, carved out his niche with his wife, Kathy, and has enabled the next generation to join them on the farm. At the same time, he has played key roles in managing local schools and even in managing the entire county during a term as county commissioner.
Born to farm
Holscher is the youngest of five boys. Three of his brothers — Don, Bob and Dave — moved to Palestine, Ill., to start farming there in 1974. They're still farming with their families today.
Holscher and his brother Joe stayed near the home farm and worked with their father, Charles "Short" Holscher.  Two years ago, the brothers decided it was time to make an amicable split of the Indiana operation.
Holscher and his family now farm the original home farm. He and Kathy have already brought their sons Luke, Levi and Lance into the operation. The boys are involved in management, not just serving as employees. Short still works on the farm, as well.
"I think it's important to bring the next generation into the farm if they want to be part of it," Holscher says. "Everybody has responsibilities, and they help manage the farm, as well.
"We've been interested in using precision farming techniques ever since 1996," he adds. "If it can help us be more efficient or do a better job of managing our crops, then we invest in that particular technology." 
Livestock adds diversity
Livestock played a big role on the farm until they phased out of hogs in the late 1990s, Holscher observes.
"With our boys coming back to be part of the operation, we looked at livestock again as a way to diversify, make use of labor and management resources, and add income," he explains.
This time, after doing their homework, turkey production, not hogs, seemed like the best investment. Their older, vacant hog buildings would have needed replacing. So they built three turkey barns instead, and raise turkeys on contract for Farbest Farms.
"It wasn't something we just jumped into overnight," Holscher emphasizes. "Altogether it was about a two-year process from starting with the idea to selling our first flock of birds in April."
One other factor swaying the decision to move toward turkeys was the value of poultry litter, Holscher adds. They treat it like a resource and use it in place of commercial fertilizer when possible.
Larry Holscher at a glance
Age: 55
Location: Vincennes, Knox County
Wife: Kathy
Off-farm employment: Larry has always farmed. Kathy worked as a registered nurse for 32 years. She recently took time off to obtain a psychiatric mental-health nurse practitioner degree.
Crops: corn, soybeans, wheat; some soybeans double-cropped after wheat
Livestock: built three turkey barns in 2016, recently sold first flock to Farbest Farms; total capacity of 27,000 birds
Tillage methods and more: The Holschers primarily no-till with cover crops on "high ground" and use minimal tillage where necessary on river-bottom fields; annual ryegrass, wheat and rye are primary cover crops used in the operation so far. Precision farming technology has been a large part of the farm operation since 1996. The Holschers use Climate FieldView to track rainfall and keep all other sorts of data about crops on a field-by-field basis.
Children: Luke, Levi (married to Chelsea), Lance and Kara Beth
Employees: sons Levi, Lance and Luke; Joe Evans; and Charles "Short" Holscher (Larry's father)
Leadership roles: 16-year member, South Knox School Board; 2013-17 county commissioner, Knox County; four-year member, Good Samaritan Hospital Board; member, Catholic Church Committee
Notable: has coached and sponsored little league baseball teams and has also coached youth league basketball teams 
Check out the slideshow below to learn more about Holscher's operation.
Subscribe to receive top agriculture news
Be informed daily with these free e-newsletters
You May Also Like
---