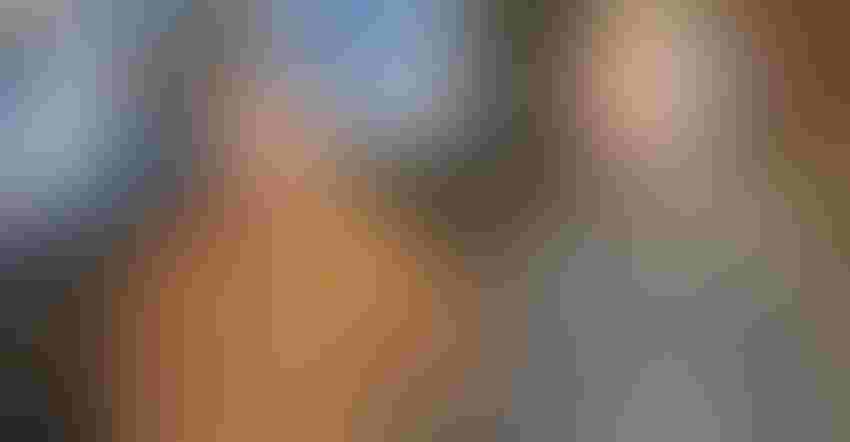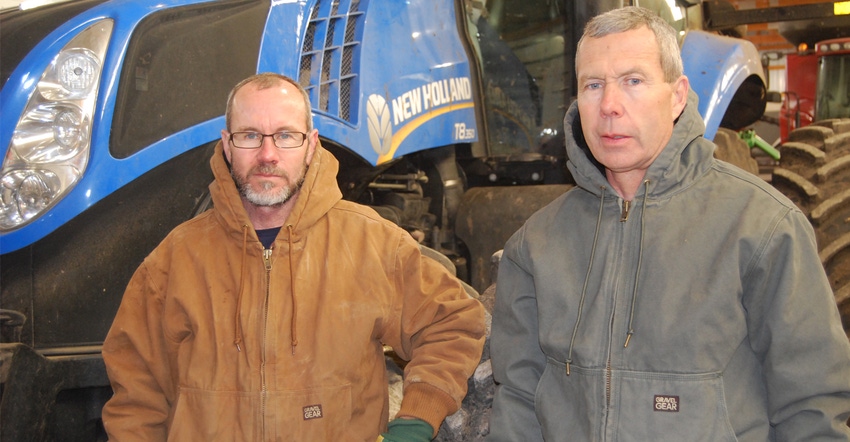 COST CONTROL: Calculating their breakevens to produce corn and soybeans helps monitor expenses and guide decisions for Alan (left) and Peter Wicks.
Facing another year of tight margins in corn and soybean production, farmers are looking for smart ways to control costs. Farming together in Dallas County in central Iowa, brothers Peter and Alan Wicks are analyzing the records they keep as members of the Iowa Farm Business Association. 
"We get our IFBA financial analysis summary every year comparing our cost of production to the average of the group we are in," Peter says. 
The summary groups farms by size of operation, and the brothers can see how they compare to other operations near the same size. There's a high-profit third, an average-profit third and a low-profit third.
Strategies for cost control
"We try to keep our expenses as low as possible, without cutting yields and our potential profit margin," Peter says. "We are careful where we trim expenses. If we're confident we'll get a return on an input, we'll spend the money for it." 
"We've learned over the years if you try to cut corners too tight or too much, you lose," Alan says. "Don't cut corners too tight."
One successful move they've made to control costs is using generic herbicides in some fields instead of the more expensive name brand. "Generics can be considerably cheaper, and as long as the generic controls weeds as well as the name brand does, you're in good shape," Peter says. 
When buying seed, the Wicks may try a couple of newer corn hybrids on a small number of acres to see how the new hybrids perform, but on most of their acres, they plant the known hybrids that have already done well for them. Same goes for soybean varieties. 
"We don't buy cheap seed," Peter says, "and we aren't always buying the newest hybrids and varieties, as they are more expensive. But we are looking for new ones to try that are promising. This approach has worked well for us."
Have a crop marketing plan
Paying cash, along with using volume discounts and early payment are other ways to save on seed costs. Some farmers have quit planting corn with the Bt trait for corn borer control, as non-Bt hybrids are cheaper and corn borer populations have been down in recent years. 
"We still plant Bt corn, but we haven't been using very much of the triple-stacked or high-end traits," Alan says. Only if there's a specific reason or field where the brothers feel they need to do they plant some of the high-end traits.
"In farming, there are so many things that are beyond your control — weather, government trade policy, etc.," Peter notes. "We try to control what we can, in terms of purchasing inputs and controlling other production costs. Developing a plan to market our crop is also an opportunity to help manage the financial risk of producing corn and soybeans."
About the Author(s)
Subscribe to receive top agriculture news
Be informed daily with these free e-newsletters
You May Also Like
---