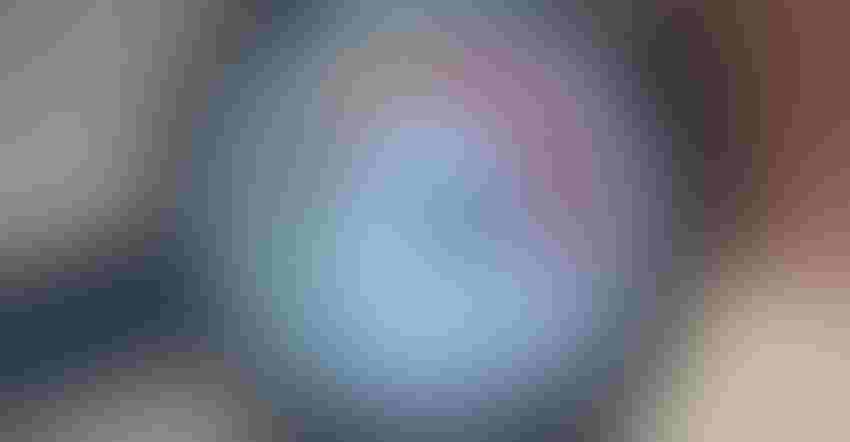 We grow corn and soybeans in Indiana and had a devil of a time getting the crop in this year. Unfortunately, due to planting in less than ideal conditions, we expect some compaction issues. We are conventional tillage. What's the best way to correct this? Should we add cover crops this fall? T.S. – Indiana
For most Corn Belt farmers, the battle we waged with Mother Nature this spring felt like WWIII. We have never witnessed even close to this much mud farming. Our home farms in central Indiana were still an unbelievable swamp at the end of May -- and then it rained 3 more inches. It was truly shocking that so little field work got completed.
Our soil compaction education started in the early 1980's with soil penetrometers and bulk density analysis. Using a hand-held penetrometer is your first step, to quantify how much soil structure damage was done this past spring. It looks like a shortened tile probe, but with a gauge on the "T" handle that measures the soil's resistance at the probe point. For example, at a 300-psi reading of soil restriction, no normal crop roots can penetrate that soil layer.
Obtaining a reasonable idea of the depth and width of the compacted area will assist in deciding how to correct the problem. We know that over 80% of Midwest soil compaction is generated by the first tillage pass, but if soils are too wet, they will not compact. Tractor tires under load cause the deepest compaction versus implement transport tires. Higher clay content soils compact much more readily than your sands and silt soils. 
You have a late-planted crop which likely leads to a fairly late harvest, and therefore deep-rooted compaction-eliminating cover crops may not have enough time to do their duty. If you can interseed cover crops before harvest, that may help.
Otherwise, we suggest putting a deep ripper in the field with the combine if you document an economically significant compaction layer. Managing and sustaining your surface residue is paramount. On HEL (Highly Erodible Land), a non-parabolic straight line shank will have little surface disturbance. However, always contour, contour, contour. Also remember the relationship of shank spacing and ripping depth. A 30-inch shank spacing must go 15 inches deep to properly break up the soil. Make sure you know where your compacted layer is in the soil profile.
Jerry and Jason Moss operate Moss Family Farms, Inc., a first-generation corn and contract hog operation in western Illinois. Have a question for Manager's Notebook? Send emails to [email protected]. All published questions will be printed as anonymous.             
Subscribe to receive top agriculture news
Be informed daily with these free e-newsletters
You May Also Like
---