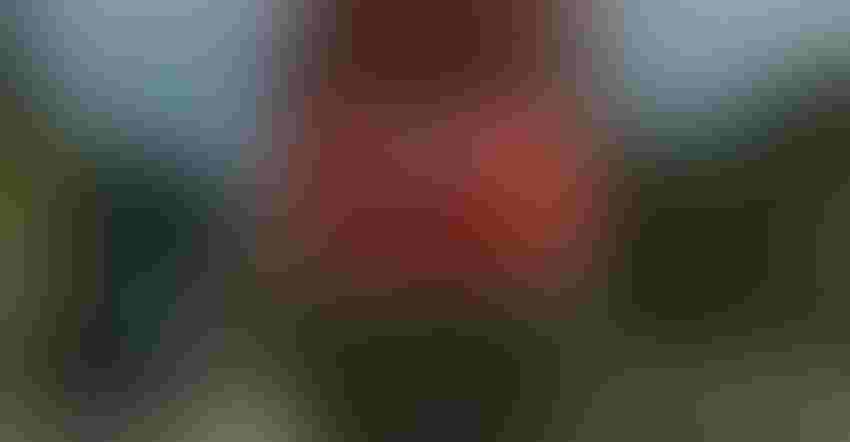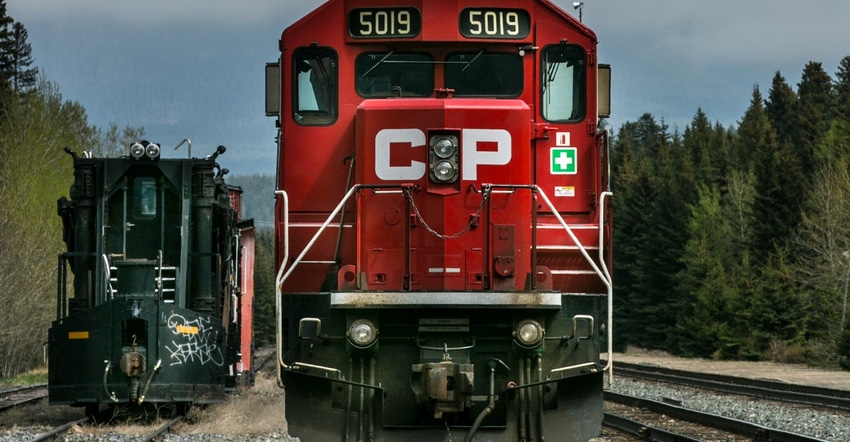 RAIL WORK STOPPAGE RESOLVED: Teamsters Canada Rail Conference and Canadian Pacific agree to arbitration and will resume to normal operations by Tuesday at noon.
Rail customers have increasingly expressed concern with inconsistent and unreliable rail service. The impacts of erratic rail service have been particularly acute in the agricultural and energy sectors. New legislation introduced August 2 would reauthorize the Surface Transportation Board - the federal agency charged with the economic regulation of freight rail - and attempt to create a fair marketplace for the Class I freight railroads and their captured customers.
The most recent STB Reauthorization expired almost two years ago. The Freight Rail Shipping Fair Market Act introduced by House Transportation and Infrastructure Railroads, Pipelines and Hazardous Materials Subcommittee Chairman Donald Payne Jr., D-N.J., includes several updates that would provide fairer treatment for agricultural shippers. The bill is co-sponsored by House Transportation and Infrastructure Committee Chairman Peter DeFazio, D-Ore., House Agriculture Chairman David Scott, D-Ga., and House Agriculture Livestock and Foreign Agriculture Subcommittee Chairman Jim Costa, D-Calif.
Specifically, the bill strengthens STB's authority to address rail service emergencies. It also requires rail contracts to include service delivery standards and remedies, while leaving details to be privately negotiated between parties. In addition, it provides the Board with clear direction to resolve common carrier obligation complaints, creates financial incentives for both railroads and their customers to efficiently move railcars, supports freight railroad efforts to identify where freight is located on their systems while in transit; and adequately funds the Board to allow for quicker dispute resolution when petitioned. 
"The freight rail companies have focused on profits instead of performance and it has led to delays and problems in how we transport commodities to farms, factories and stores across the country," says Payne. "My bill gives the Surface Transportation Board the power to prohibit rail rate increases during a rail emergency and resolve rail emergencies when they occur. This bill will improve the speed and reliability of rail service and guarantee that freight rail shipping continues to improve in the future without unnecessary regulations."
DeFazio says, "It is imperative that our rail network is reliable, and yet consolidation and Wall Street pressures on railroads to cut costs and increase profits have made that near impossible. This bill will level the playing field and provide railroad customers—many of which are transporting key food and energy products—the service they deserve. This bill will also provide the tools and guidance the Surface Transportation Board needs to fulfill its mandate and better regulate disputes among Class I railroads and their customers, weed out unfair practices and incentivize efficient operations. I look forward to putting these policies into action, empowering the Board, and boosting competition in the freight rail industry."
Costa says the pandemic wreaked havoc on the economy, including disrupting the supply chain both in terms of imports and exports and has put the ag community at "great risk." Costa adds, "The time is now to sit down with rail carriers to fix this broken supply chain system. I support this legislation to improve freight rail service, reduce inflation and ensure our shippers and suppliers are confident in the ability of our nation's rail system to efficiently move goods and services."
To better understand why rail service delivery problems persist, the Railroad Subcommittee held two hearings, one in March 2022 and one in May 2022, and the Surface Transportation Board held a hearing on urgent issues in freight rail service in late April 2022. All three hearings documented serious problems in the freight rail industry stemming from years of Wall Street focus on increasing railroad operating profits to allow for stock buy backs and dividends, rather than investing those profits in expanding critical freight rail service to more places and serving more industries, according to a joint statement from the Democrat bill sponsors.
"Despite these hearings and actions undertaken by the Surface Transportation Board, severe service issues continue to hamstring rail shipments across the country. This bill seeks to stem that tide," the committees note.
Mixed support
The National Grain and Feed Association commended legislators for the introduction of the bill which NGFA President and CEO Mike Seyfert says responds to severe rail service issues that have caused supply chain disruptions, endangered the delivery of feed to livestock, led to grain processing facilities slowing and shutting down and negatively impacted U.S. grain exports.
"The Freight Rail Shipping Fair Market Act would bolster the STB's existing authority to regulate railcar use by authorizing shippers to charge railroads demurrage to incentivize them to perform in the same way railroads incentivize their customers," Seyfert says. "The bill also would establish specific criteria for the STB to consider when determining whether a railroad is meeting its common carrier obligation to provide rail service. If the STB determined a carrier was not meeting its common carrier obligation, the bill would empower the STB to prescribe reasonable transit or cycle times or other service standards consistent with the needs and requirements of the shipper making the request. These policy measures, and several others included in this bill, are necessary to improve rail service for agricultural shippers."
NGFA and the 88 other members of the Agricultural Transportation Working Group sent a letter July 26 in support of the legislation and outlined sections of the bill that would foster more competition in the freight rail system. ""The status quo is not working for agricultural shippers and consumers," the July 26 letter states.
Meanwhile, the American Short Line and Regional Railroad Association says on behalf of the country's 600 Class II and III short line freight railroads they appreciated the intent of the committee's work to find ways to improve the movement on freight, however, they could not support the final legislation.
"The Freight Rail Shipping Fair Market Act contains several studies and initiatives that are welcome and could aid Class II and Class III railroads and the overall freight rail industry. The bill, however, contains a myriad of mandates and dramatic government interventions into the marketplace that would harm the overall strength and viability of the freight rail business over time and disrupt short line railroads' ability to serve their customers," explains ASLRRA. "These provisions would insert aggressive government regulation into the complex, interconnected freight rail network, create an array of unintended consequences, and ultimately do more harm than good. ASLRRA alerted Congress to our concerns and provided a detailed review of each provision and suggestions as the bill was being drafted. As released, ASLRRA cannot support this legislation."
Subscribe to receive top agriculture news
Be informed daily with these free e-newsletters
You May Also Like
---