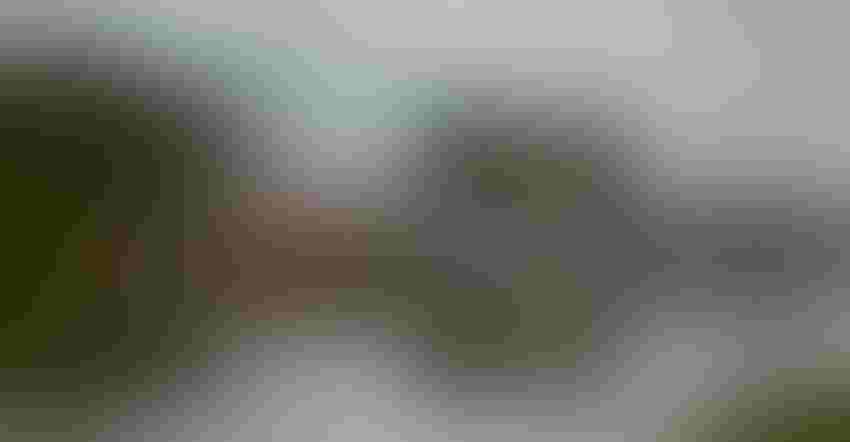 RECORD FLOODING: River flooding on the Missouri and Arkansas/Red River basins was the worst in history, according to Lt. Col. Scott Preston, Army Corps of Engineers, Tulsa District. About $165 million in damage was done to the levees in Oklahoma and Kansas.
The flooding of 2019 goes down in history as the worst Kansas has ever experienced, according to Lt. Col. Scott Preston with the Army Corps of Engineers' Tulsa office, which oversees flood control reservoirs in Kansas.
As part of a panel addressing flooding response, Preston says that it will take about $165 million to bring the levees in Oklahoma and Kansas back to their pre-flood condition. He says there is no authorization or appropriation to rebuild levees to a higher standard than before the floods that caused widespread breaches during the spring and summer of 2019.
He says seven of eight lakes in Kansas are being monitored 24 hours a day for damage control and navigation on the Arkansas River was down for four months because of barges that broke loose on the swollen river and slammed into the lock and dam in Webbers Falls, Ark. The incident was one of three times that barges broke loose because of high water.
As part of the same panel, Kevin Low with the National Weather Service Missouri Basin River Forecast Center says the NWS is studying 2019 in an effort to predict what is in store for the Missouri and Arkansas/Red River basins that are both present in Kansas. He says the devastation of the March bomb cyclone in the Missouri Basin resulted in rapid snow melt and heavy rain on frozen ground that led to devastating flooding.
However, he says, the basin has been in flood since October 2018, with 285 locations experiencing flooding and 84 with major flooding. In all, 47 records for flooding were set in 2019.
The cause, he says, has been extraordinary precipitation. It started in South Dakota with the wettest summer in history and the remainder of the basin being very wet also. The entire Missouri basin experienced the third-wettest January-to-September period in 125 years, with only 1915 and 1993 being wetter. The period from April 2018 to September 2019 is the wettest on record.
Looking to the future, Preston says that the frequency and magnitude of heavy rainfall have increased, but flooding has been less frequent because of a declining water table.
"The forecast is that there will be more frequent and heavier rainfall in the future, with increases in streamflows all across both basins," he says.
Jud Kneuvean, chief of the Readiness and Contingency Operations Office of the Corps' Kansas City District, says the flood emergency response team was activated March 13 and has been in 24-hour operation since. He says that the levee in Doniphan County was the first federal levee in the state to breach since 1993 and has been followed by breaches on almost every levee in Kansas.
Going forward, Kneuvean says the response team is looking at how to prevent repeated, devastating flooding, including a proposal to simply move people and businesses out of the flood plain.
He says that the eroded banks of rivers will heal "over time," but there is no authorization or appropriation for the response team to take any action to try to repair or rebuild river banks, although flood levees will be rebuilt to pre-flood standards.
Kneuvean says Hesko barriers, essentially big wire baskets with filters and waterproof wraps that can be quickly filled with sand to reinforce levees, will be made available to local communities to help shore up their levees. The Corps has a number of small flood control projects with individual towns.
Subscribe to receive top agriculture news
Be informed daily with these free e-newsletters
You May Also Like
---