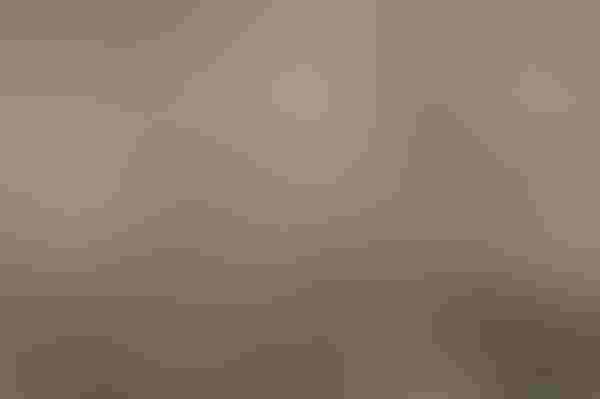 I recently spent two great days at a USDA workshop in Washington, D.C. How could that be fun, right?
It was great because of thoughtful discussion and debate by many bright minds all focused on finding ways to get more farmers and landowners involved in the long-term value of soil health.
Discussion ranged from agronomics to economic data needs to potential soil health policy. And there were small-group brainstorming sessions between presentations to help frame up goals, strategies and possible tactics.
In my opinion, some of the best takeaways came from two of my favorite forward thinkers — USDA researcher and soil advocate Jerry Hatfield and Indiana farmer and former USDA/NRCS/EPA policy debater Jim Moseley.
Hatfield, who directs the USDA Agricultural Research Service's National Laboratory for Ag and the Environment in Ames, Iowa, hit on the need to improve soil biology that builds aggregate structure and soil health. He knows too much attention is placed on the top 6 inches of the soil, when it's actually the top half inch that crusts when aggregates degrade in one season to drop water infiltration rates and lower gas exchange. That leads to water and wind erosion, reduced plant growth efficiency, less yield, and less profit.
He cited the teachable moment from the 2012 drought, where farmers experienced high yields on high-quality soils that withstood rainfall variation where poor soils failed — yet many apply the same inputs to all soils.
Hatfield suggests a tough, long-term "stairmaster" process to build soil aggregates. The bottom stair rung starts with year-round feeding of your soil livestock with a cover crop cocktail. It's a proven soil biology process that builds organic matter, improves nutrient cycling and soil structure, and improves water infiltration and air/gas exchange dynamics — all to achieve enhanced yield and profit.
Moseley, a self-proclaimed agitator, has pushed policymakers on conservation and soil and water quality issues since the 1980s — continually fighting an uphill battle to find anyone to care about these topics. In his words, "Nobody cared then, but perhaps they finally are listening."
Part of his work with the AGree Foundation (foodandagpolicy.org) aims to engage more farmers and ranchers "beyond the 10% to 15% already doing a good job improving soil." He acknowledged that this is complicated and complex work, "and we truly need local leaders who want to grow land value."
Moseley is heartened to see more enthusiasm to build soil health economics. "But it's not just a farmer/rancher issue; we really must reach the landlords, because soil quality is a long-term benefit."
I couldn't agree more with Moseley's passion to add soil quality to land value — where soil health attributes drive a fair price along with soil type and background fertility.
I sincerely thank you for reading, for viewing more valuable content on csdigest.com, for subscribing to our newsletters, and for being willing to Think Different.
About the Author(s)
Subscribe to receive top agriculture news
Be informed daily with these free e-newsletters
You May Also Like
---