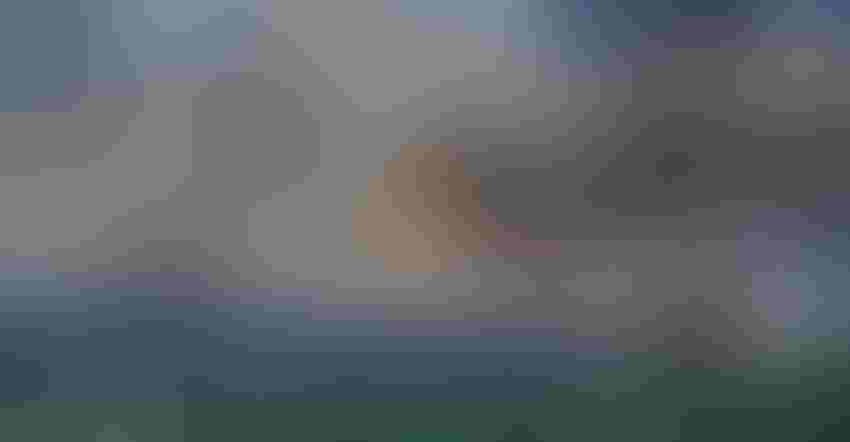 TRADE MATTERS: All three leaders who met with NAAJ members put negotiation and ratification of trade deals near the top of their priority list.
Members of the North American Agricultural Journalists typically get an audience with the chairman and ranking member of the House and Senate ag committees during their annual spring meeting in Washington, D.C.
This year, the group got a cameo appearance from Senate ranking member Debbie Stabenow, D-Mich., who had a conflict at her appointment time, and a chance for questions and answers from House chairman Collin Peterson, DFL-Minn.; Senate chairman Pat Roberts, R-Kan.; and House ranking member Mike Conaway, R-Texas.
The word of the day could be "congenial" with the leadership of both parties praising the bipartisanship of their committees and celebrating the wide level of approval for the farm bill, which passed with the largest margin ever in both Houses.
Here's a synopsis of what those leaders had to say.
Peterson welcomes newcomers to subcommittee leadership
The November election brought a new majority into power in the U.S. House; not only handing longtime member Peterson the chairman's gavel, but also ushering in a historically diverse freshman class of legislators.
Peterson told NAAJ members that he wants to introduce that diverse young group to agricultural issues by naming them to subcommittee leadership roles that expose them to a wide variety of subjects that relate to agricultural policy and helps them understand the issues that farmers face.
"This committee is not a bunch of old, white guys anymore," Peterson said. "We need to educate these newcomers and make sure that when their time for leadership of this committee comes, they will understand what's important."
TEAMWORK: House ag chairman Collin Peterson, left, and Senate chairman Pat Roberts, R-Kan., said they plan to work together to draft legislation that will provide disaster aid for farmers hit hard by natural disasters and to craft a new Child Nutrition bill.
On the pressing issues, Peterson said there is a strong push from committee leadership to get the new dairy program authorized in the 2018 Farm Bill implement and farmers signed up.
"We are losing dairy farmers every day," Peterson said. "Seven farms will go out of business today, seven more tomorrow. Dairy farmers are meeting with their bankers. We're trying to get this program rolled out and ready for signups by June. I don't think it should take that long. There will be a decision paper this week (April 8) that will contain way more stuff than needs to be there. The bottom line is farmers with under 5 million pounds of annual production can sign up all their production at $9.50 and they can sign up for five years, giving them a guarantee of five years of gross revenue."
Peterson said he expects the program to be criticized for being too good and claims that it will encourage over-supply.
"The reality is that small farmers are responsible for only 14% of the milk supply," he said. "The oversupply does not come from them but from the big mega-dairies that are the big producers. What this does is encourage good, small farmers to stay in the business and hopefully pave the way for younger farmers to get into the business."
Peterson said that now is a good time for those young farmers to jump in.
"There is a much better safety net. Cows are cheap, facilities are empty, and you can get in with a five-year guarantee of gross revenue," he said.
On disaster aid, Peterson said the south, hit hard by hurricanes and floods months ago, needs help right now and if that means passing a disaster bill for them now and coming back to authorize aid to farmers more recently hit by the "bomb cyclone," flooding and loss of stored grain then that's the way it should be done.
Peterson expressed doubt about moving USDA agencies out of Washington and into rural communities.
"It's hard to get people to move to those communities, not so much because of executives, but because of families," he said.
He said consolidation in the seed industry concerns him and that anti-trust measures already codified are not being enforced.
At the same time, he said he is very concerned about tariffs and the ongoing trade wars. "The whole thing is a fool's game," he said. "China is a big mistake; steel tariffs are a big mistake."
Roberts praises farm bill bipartisanship
Roberts told journalists that he is proud of the bipartisan effort that brought a new farm bill to the president's desk before the end of 2018, bringing predictability and stability to farmers and their bankers.
He promised that the same cooperation across party lines that passed the farm bill with overwhelming support would carry over to get a new Child Nutrition bill passed as well.
Committee ranking member Stabenow, who had a conflict and was unable to meet individually with NAAJ members, popped into the Roberts interview just look enough to offer assurance that Democrats in the Senate stand ready to support the legislation, which provides for the Women, Infants and Children nutrition program as well as summer meals for children.
"The Child Nutrition Act has literally saved lives in Flint, Michigan, where nutrition is the best defense against lead poisoning," Stabenow said.
COLLEAGUES: Sen. Debbie Stabenow, D-Mich., left, and Sen. Pat Roberts, R-Kan., have one of the best-known congenial relationships in Congress. The two have served alternate terms as chairperson and ranking member of the Senate Ag Committee and have a strong working relationship. They said their staff members are also friends who work well together.
Roberts went on to talk about trade, emphasizing that he thinks trade agreements need to be restored as soon as possible.
"We need to get an agreement with Japan," Roberts said. "That is a wonderful market and we need to be back in. We also need to get our products back in China. China knows our ag products are the best. I have never thought tariffs were the way to go. Now we've got a tough hill to climb but we really have to do it."
Roberts, who does not plan to seek re-election when his current term expires in 2020, said he is grateful to the citizens of Kansas, who have given him 24 consecutive electoral wins to the House of Representatives and the Senate combined. He is also proud to be the only person to serve as chairman of both the House and Senate ag committees.
He said he is working with Peterson to craft disaster aid legislation that will help the regions that are still awaiting help from wildfires as long as three years ago and hurricanes and flooding last year. He said that are also talking about what can be done to address flood prevention, especially in the Missouri River basin.
"We're talking about directing the Corps to do more to put a priority on flood prevention," he said. "There's been a lot of concern about other issues such as endangered fish species. But preventing flood should be the first concern.
Conaway wants trade, ag workers and control of border
Conaway said his top priorities are implementation of the farm bill and finalization of trade deals, beginning with the already-signed USMCA.
He referred to a statement by the Canadian Ambassador, Dave McNaughton, that Canada will not approve the trade pact if tariffs on Canadian steel and aluminum are not lifted as "just posturing" and said he is confident that the pact will be ratified by all three countries.
Conaway said he is aware that agricultural enterprises, especially dairies, cotton gins and feedlots, need labor and that most of the people willing to do the work are immigrants. He said he supports an "ag worker" program that could be implemented without comprehensive immigration reform.
He said he believes that a favorable trade deal with China will be reached because he has faith in President Donald Trump. "The president has a negotiating style that is unique to him," he says. "He understands the impact of not getting it done. He will get it the way he wants it."
He also expressed faith that Trump knows best when it comes to operational control of the boarder, building a wall and "other stuff."
"We need rules on asylum," he said. "Why wouldn't we want to know who is coming and going and what is coming in? The House and Senate ought to back off and not second-guess the president."
CONFIDENT OF DEALS: Ranking member of the House Ag Committee Rep. Mike Conaway, R-Texas, said he is confident that the new USMCA trade deal will be ratified and that an agreement with China will be reached.
Addressing changes in the Census of Agriculture, released in April, Conaway said the changes in counting more members of the farm family as "operators" could skew the numbers to indicate more female farmers and younger farmers.
But he said he thinks the farm bill programs should be reserved only for those people who "make a living" at farming, not those who have outside jobs and farm on the weekend. He said those who make $1,000 or less are not "real" farmers and that farm subsidies should go to 'serious' farmers.
"I can't imagine those small guys would quit if they didn't get help," he said. "In 2023, we'll have that conversation."
About the Author(s)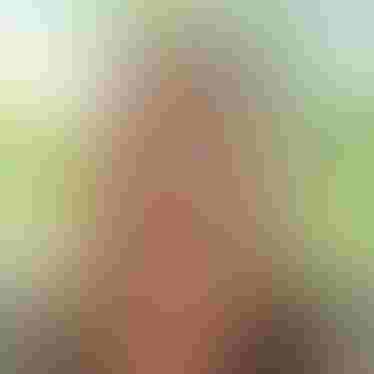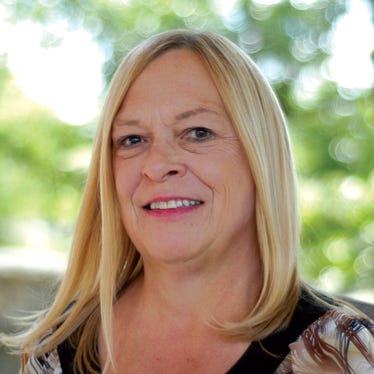 Phyllis Jacobs "P.J." Griekspoor, editor of Kansas Farmer, joined Farm Progress in 2008 after 18 years with the Wichita Eagle as a metro editor, page designer, copy desk chief and reporter, covering agriculture and agribusiness, oil and gas, biofuels and the bioeconomy, transportation, small business, military affairs, weather, and general aviation.
She came to Wichita in 1990 from Fayetteville, N.C., where she was copy desk chief of the Fayetteville Observer for three years. She also worked at the Pioneer Press in St. Paul, Minn. (1980-87), the Mankato Free Press in Mankato, Minn. (1972-80) and the Kirksville Daily Express in Kirksville, Mo. (1966-70).
Subscribe to receive top agriculture news
Be informed daily with these free e-newsletters
You May Also Like
---