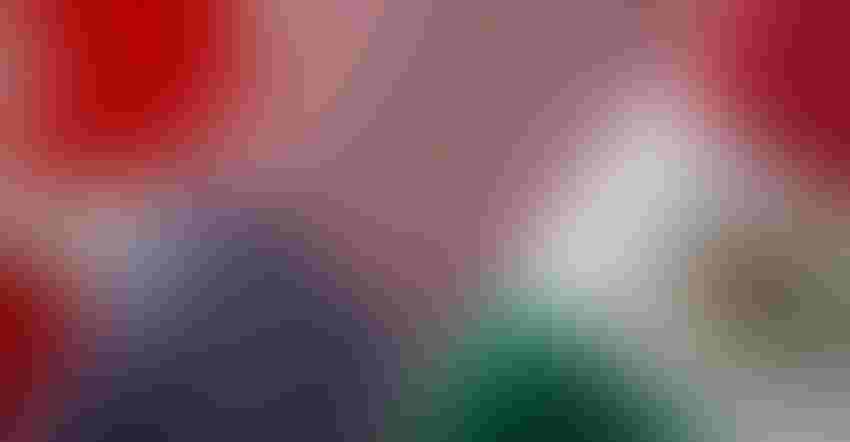 Two major thorns in the U.S.-Mexico-Canada relationship continue to worry U.S. agricultural producers as it relates to Mexico's eventual ban on biotech crops as well as Canada's recent woefully short proposal to accommodate an outstanding dairy dispute in the U.S. Mexico Canada Agreement.
In December 2020, Mexico President Andrés Manuel López Obrador, popularly known as AMLO, issued a decree to enact a ban on genetically modified corn for human consumption by 2024. The order also called for the elimination of the use of glyphosate. Mexico imports millions of tonnes of U.S. corn, used mostly for animal feed.
Secretary of Agriculture Tom Vilsack met this week with Mexico Secretary of Agriculture and Rural Development Victor Villalobos as well as Obrador to reinforce the importance of biotechnology, especially as the cost of food increases.
In his discussions with President Obrador, Vilsack says he wanted to make sure that he understood there are many different crops that are impacted by this science that can be of help to Mexican consumers and its agriculture sector. He says he believes the USDA can work collaboratively with counterparts in Mexico to advance biotechnology traits that are currently awaiting approval to get them through the process. "But it's not going to be easy," Vilsack laments.
Vilsack says his discussion with the Mexican president was very helpful to leave an impression on the impact of removing GM corn from Mexico's food supply. Vilsack shares an example that if Mexican cattle producers are required to feed non-GMO corn, it will bring challenges. "If you can find it, good luck. But if you do find it, it's going to be incredibly expensive. And the chances are without our yellow corn going into Mexico, they would see a significant constriction of their industry or potentially more expensive food," Vilsack says.
"I think we at the least had a very frank conversation about this, and hopefully I had impressed upon the president the potential positive and the potential negative impact of taking a position of not considering biotechnology and the important role that it can play in productivity and in meeting the needs of agriculture and the food needs here in the in the country," Vilsack says while speaking from Mexico.
Vilsack says he hopes the discussions left a crack open in the door. "I think we have to follow up aggressively after this meeting. You create momentum in meetings like this and you need to take advantage of it, you need to act on it, and you need to test it," Vilsack explains in whether additional action is warranted, including filing a dispute settlement with Mexico.
"We'll go back and see what the next step ought to be. And we're going to make sure that the next step is that we don't allow a lot of time to lapse between today, where the feeling is pretty good, and taking that next step," he adds.
Canada's dairy proposal falls short
Last month, Canada proposed inconsequential changes to its dairy tariff-rate quota (TRQ) allocations after a USMCA dispute panel found in January that Canada's existing rules do not meet USMCA requirements. Several leading members of the U.S. House of Representatives sent a bipartisan letter to U.S. Trade Representative Katherine Tai and Vilsack calling on the administration to reject Canada's recent dairy proposals and insist on real reform. 
The letter states: "We believe this proposal would continue to fall short of what USMCA requires. Accordingly, we urge you to insist on much deeper reforms to bring Canada's dairy TRQ allocation system into compliance with its USMCA commitments."
In a House Agriculture Committee hearing on trade on April 6, Rep. Dusty Johnson, R-S.D., addressed USDA Foreign Agricultural Service Administrator Daniel Whitley on this administration's response to Canada's proposal.
"USDA agrees Canada's proposal falls woefully short," Whitley told House Ag Committee members. He says the dispute settlement was clear that more needs to be done from what Canada has proposed. "We're in talks with USTR on a regular basis. It is a top priority for USDA and Secretary Vilsack," Whitley says, adding that discussions include what can be done in continued conversations as well as what tools are at their disposal.
The bipartisan House letter sent April 5 states, "A deal's a deal; it's not too much to ask that our trading partners live up to their end of the bargain. That is why it is critical that this compliance stage of the USMCA dairy case demonstrates that the USMCA enforcement process works – not just to deliver the right finding, as it did in January – but to ensure faithful implementation of the overall agreement and drive real, tangible reforms that are seen on store shelves, to the benefit of American dairy producers and manufacturers, just as USMCA intended."
While before the House Agriculture Committee, Krysta Harden, president and CEO of the U.S. Dairy Export Council, reiterated the need to have robust enforcement of trade deals, including USMCA.
In a statement the day prior, Harden welcomed the strong bipartisan support focused on ensuring that American dairy exporters receive the benefits that were negotiated in the USMCA. "We are committed to continuing to work with the U.S. government to make sure that the dairy market access negotiated with Canada is provided in full to the benefit of both American dairy farmers and manufacturers, and Canadian consumers alike," she says.
Subscribe to receive top agriculture news
Be informed daily with these free e-newsletters
You May Also Like
---