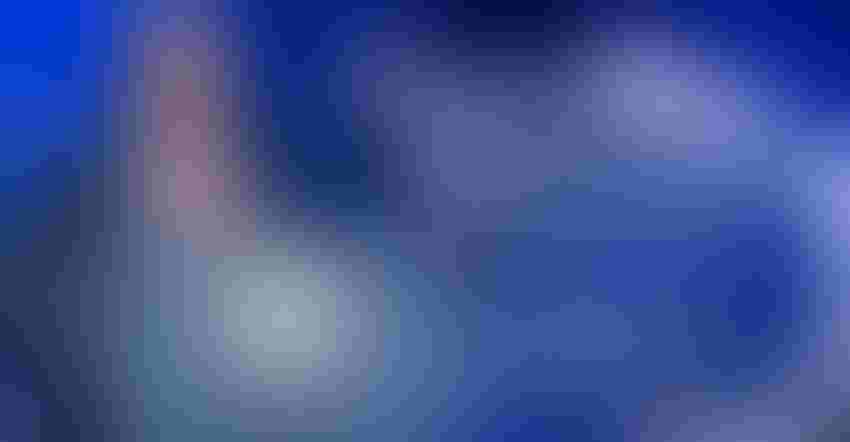 TRUMP WINS: The annual American Agriculturist poll at the New York Farm Show asked showgoers a simple question: Who are you voting for for president? By a wide margin, showgoers indicated they would vote for President Donald Trump.
MANDEL NGAN/Getty Images
Recent polling by Real Clear Politics shows a tight presidential race between President Donald Trump and possible Democratic challengers Joe Biden and Bernie Sanders.
In fact, the Real Clear Politics general election matchup — the average of eight presidential polls — shows both Biden and Sanders slightly ahead of Trump in head-to-head matchups.
At the New York Farm Show, though, the preference of showgoers was clear: They're voting for Trump.
American Agriculturist polled more than 90 visitors to the show as part of our 2020 New York Farm Show poll. The results showed that 87.3% of visitors would vote to re-elect Trump this fall. Only 5.2% checked off Joe Biden's name, while 6.3% stated that they were either undecided or didn't have a preference. Only one person voted for Bernie Sanders, while Elizabeth Warren, Pete Buttigieg and Amy Klobuchar — all of whom have since dropped out of the race — didn't get a single vote.
Don't forget your date to vote. April 28 is a big day for the region, as six states — Connecticut, Delaware, Maryland, New York, Pennsylvania and Rhode Island — will hold presidential primaries.
If you farm in West Virginia, the primary is set for May 12. If you farm in New Jersey, the primary is set for June 2.
Farm goals for 2020
We also asked farm show visitors from New York about their farm goals for 2020. Here are some responses we got:
Tammy Bowman of New York Mills responded, "Process hemp and sell vegetables."
Joshua Loomis of Fabius responded, "To be more productive by using less money."
Wendy Combs of Middlesex has a simple goal: "To survive."
Thomas E. Hogan of Hemlock is planning a big project on the farm: "Start drainage projects for wet areas."
Oscar Robinson of South Otselic has a goal to preserve his small dairy operation: "To keep our milk market as a small farm (85 milking cows)."
Top business concern
When it comes to the biggest farm business concerns for 2020, visitors polled, all of whom live in New York, said that labor issues were their top concerns. That's no surprise given the current labor issues in New York state.
"Compensation for workers," answered Ken Fetcinko of Johnson City.
"Labor laws and regulations," answered Jeff Werner of Rush.
For Laura Weber of Attica, "Better internet access in rural areas" is her biggest business concern this year.
Dale Covert of West Winfield is worried about DFA's possible purchase of Dean Foods' processing plants. "DFA taking over the dairy industry" is his main business concern for 2020.
For Heaven Barnes of Masonville, "health insurance" is her main business concern.
Farmer wisdom
We also asked visitors who live in New York to share some positive wisdom for 2020:
"Stay with it," wrote Michael Gori of Ballston Spa.
Juanita Handy of St. Johnsville wrote, "It's worth working and raising a family on the farm."
James Wade of Oxford had some stern words for large dairy farms: "Big guys, quit raising cow numbers, so everybody has a chance."
Sandy Doty of Marathon had some simple financial advice: "Don't spend more than you make."
"Stick with it; you only live once," said Mark Schmidt of Sherburne.
And the winners are …
James and Kim Loomis of Fabius, N.Y. Their names were pulled from the nearly 100 entrants in the American Agriculturist Big Ticket Contest. They are the winners of a $350 gift card from Tractor Supply Co.
Subscribe to receive top agriculture news
Be informed daily with these free e-newsletters
You May Also Like
---